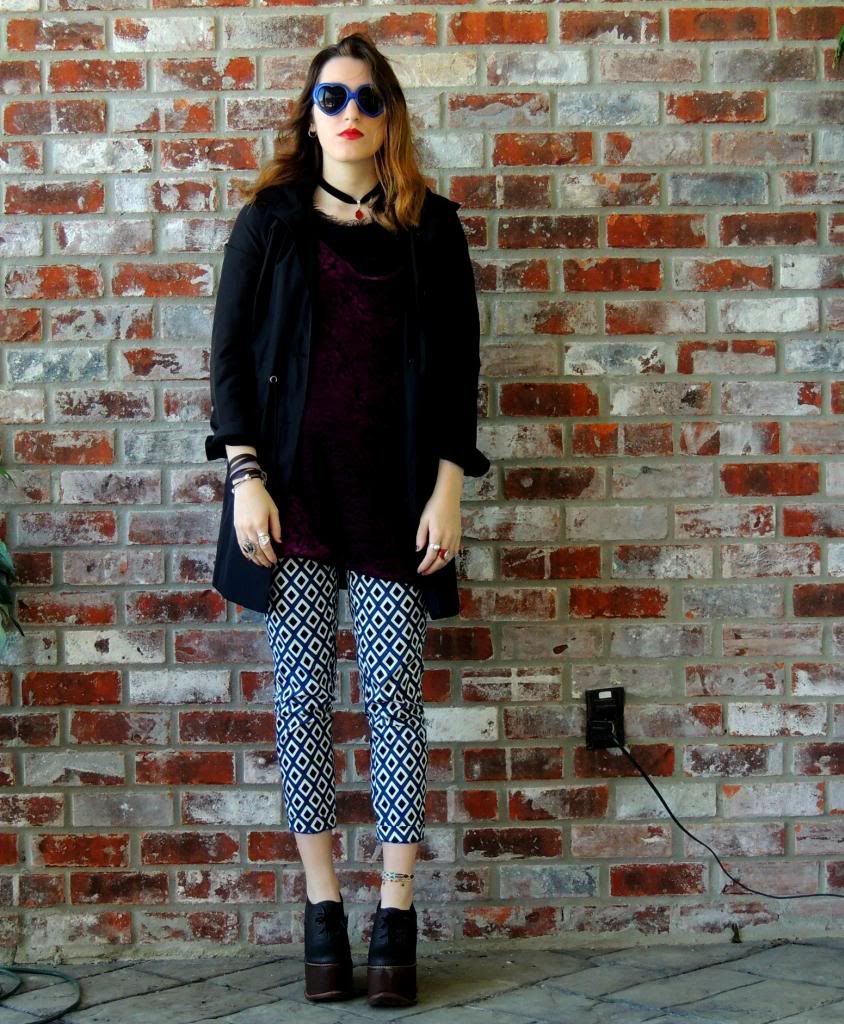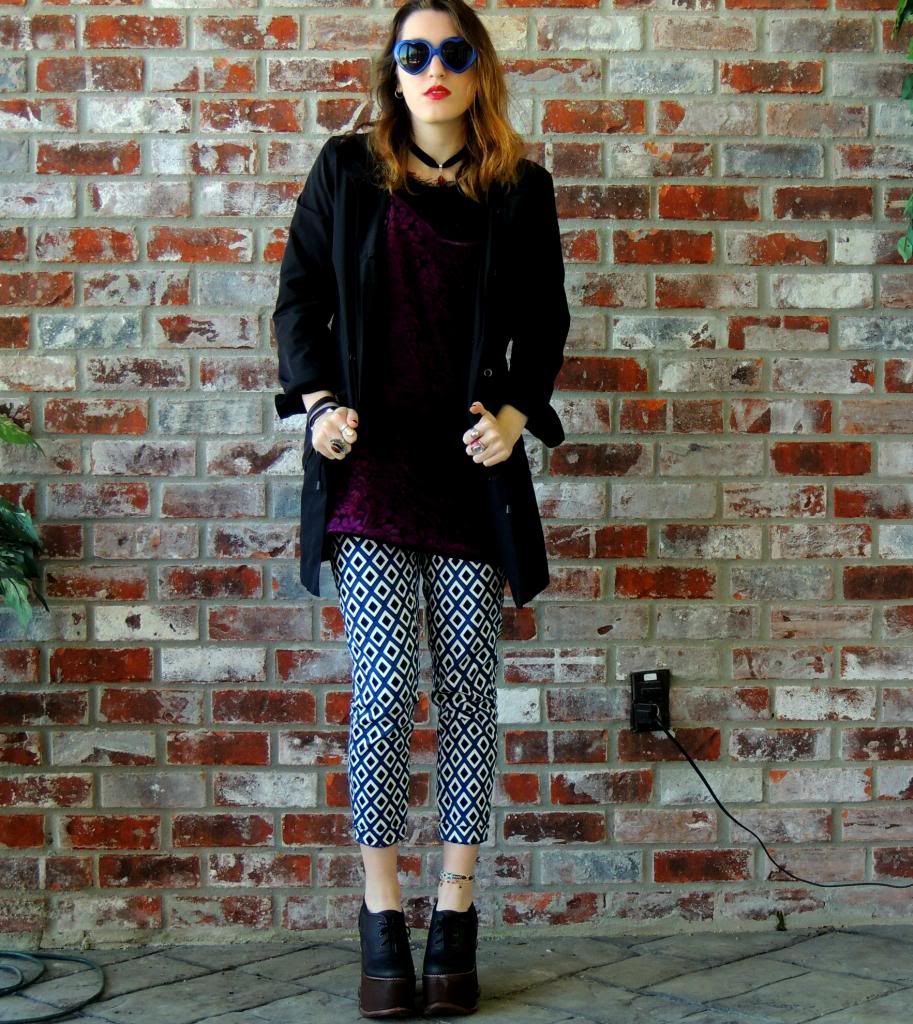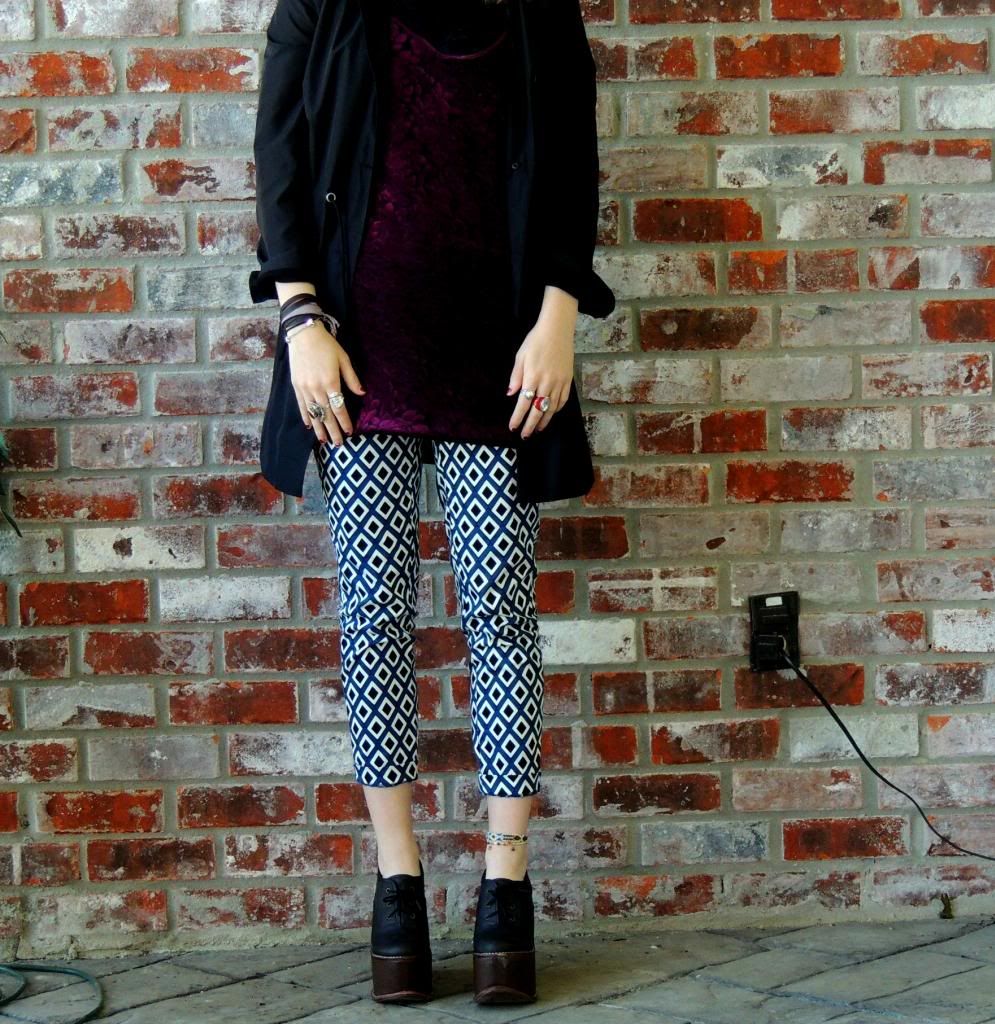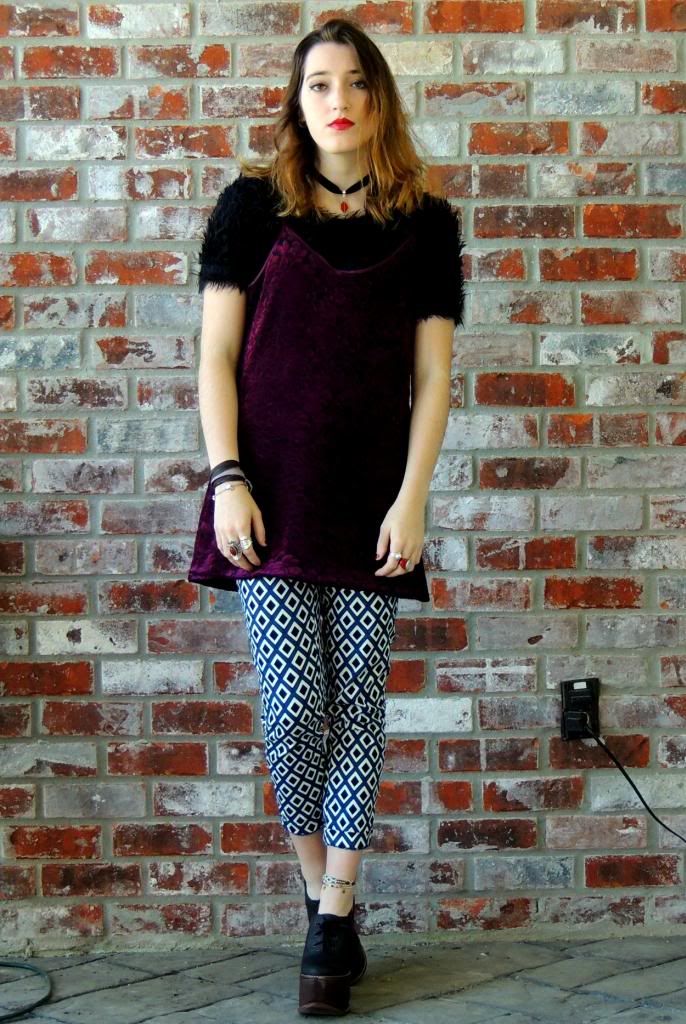 Jacket: Mom's (Ann Taylor Loft) / Furry Shirt and Slip Dress: Thrifted / Pants: XXI / Shoes: JC Simon
I love looking in my mom's closet, because she always has really good jackets. Her style is obviously more sophisticated since she works in an office, but she got some serious style, no lie. I really liked this jacket since it wasn't too padded, but kept me warm enough. It also just looks really cool, like I'm in the Matrix or something. Next is the fur. It's getting colder down here in Louisiana so it's time to layer lots. I wanted to wear a dress over some pants for a while now and since it was chilly I thought the fur was the perfect addition since this dress is basically a slip. Yay for fur/dress/pant combos.
I also had a serious case of butt-chin in these pics. I got it from my dad, but mine only shows randomly. Oh, butt chins. And sorry for the brick wall/ power cord background. The sun was out and I like to take my pics in the shade so I had to go underneath our patio. Bleh.
On another note, I encourage you to listen to some old alternative rock/punk songs in your spare time. Mine has been Weezer and Sum 41. Too punk rawk 4 u.