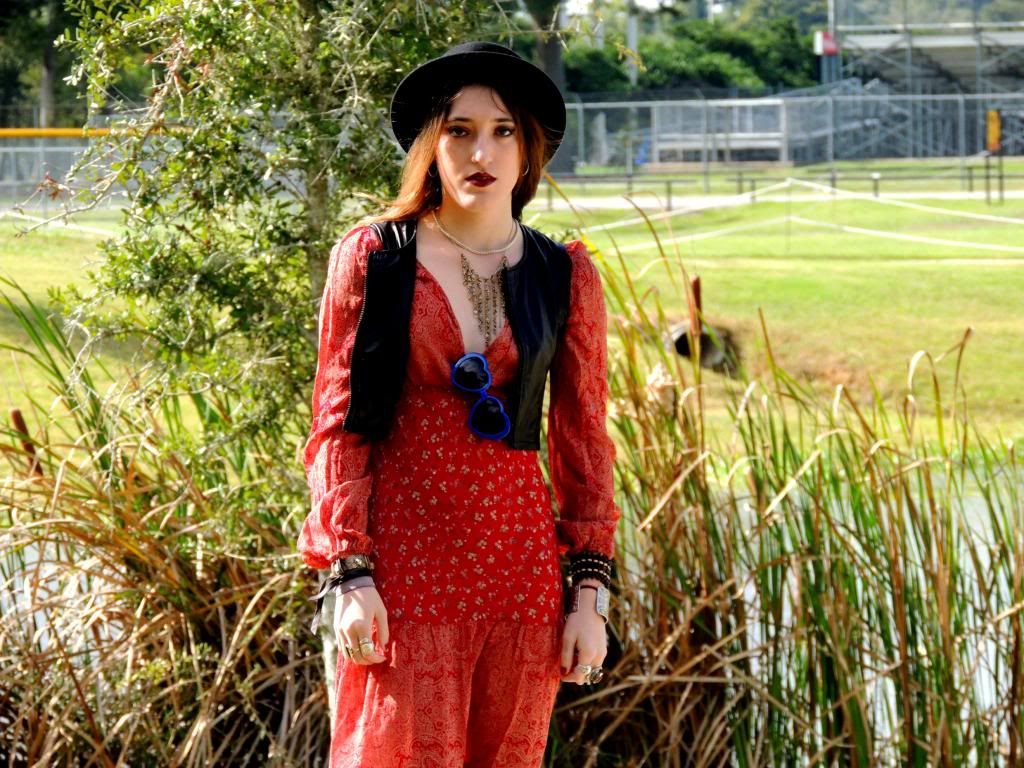 Dress and Vest: Thrifted / Hat: XXI / Shoes: JC Simon
Have you ever experienced a deep love of something that you really shouldn't love too much? Yeah I've experienced that, and my love is for french fries. Now of course I don't discriminate, I love all kinds- curly, crinkle, salted, sweet potato, waffle, and the list goes on and on. So if you're ever wondering what the ticket to my heart is, now you know.
This look reminds me of biker chick meets little house of the prairie, am I right? I really love this dress, especially when the wind is blowing. It fits nicely and I barely have any maxi dresses, so it was a no-brainer when buying.
I'm also making a new video, and I can't decide what to do. I have some outfits filmed so it could be like a little lookbook type thing or just me randomly dancing in my outfits. Any ideas??
Fun Fact: While Claudia and I were taking these pictures, there was a couple in the parking lot fighting, and it resulted in the girl driving off while the boy walked home. (we should have followed him)