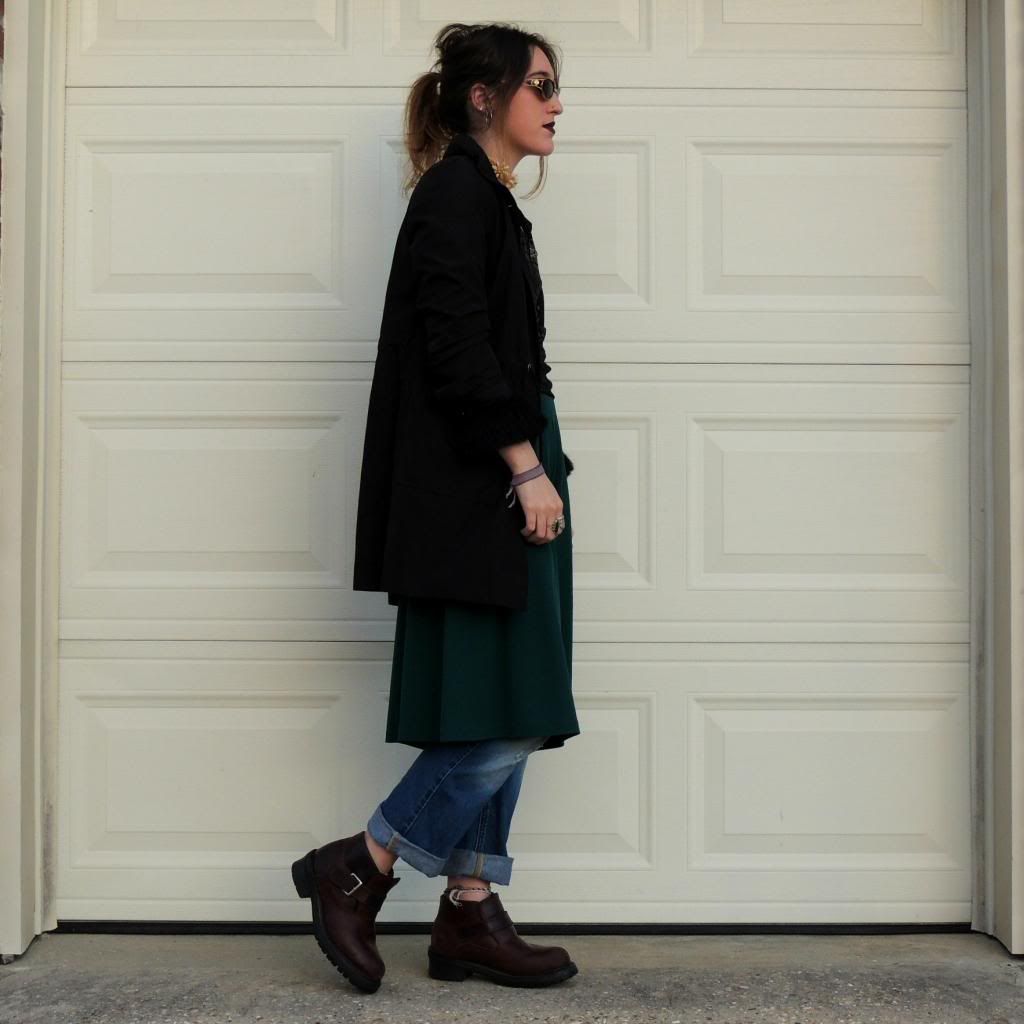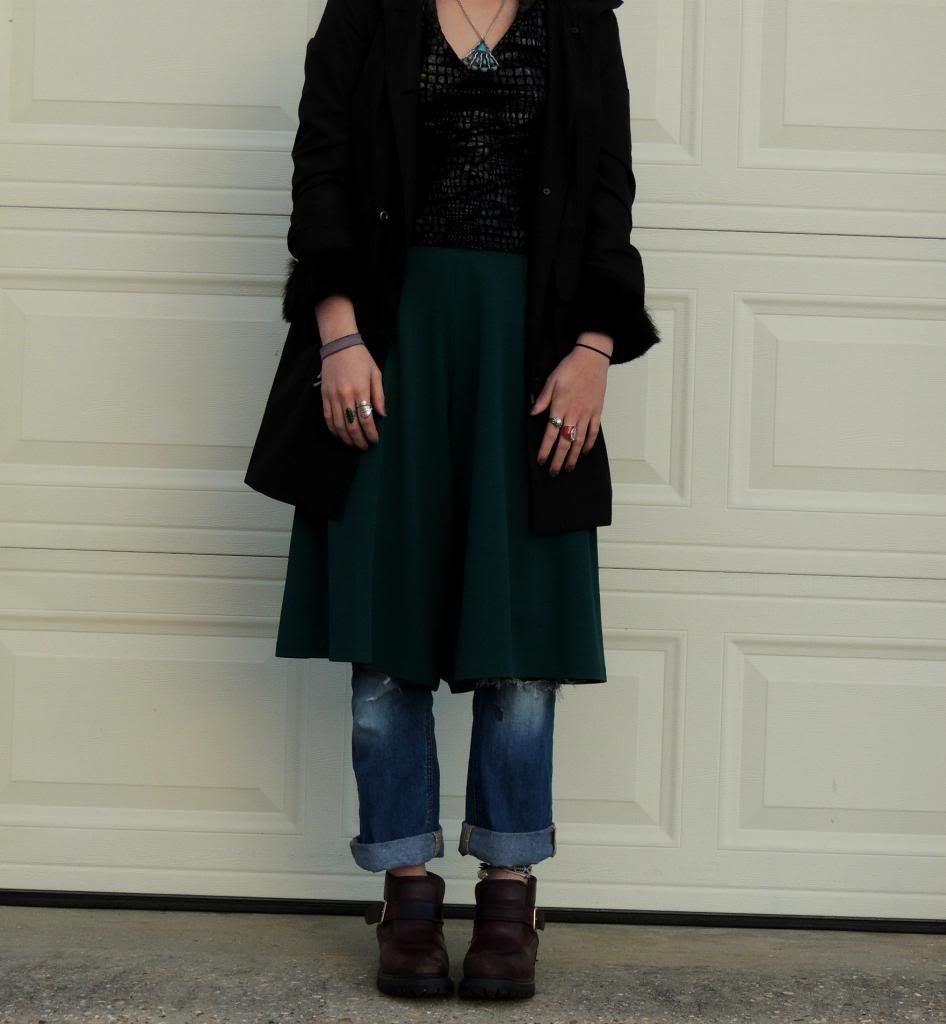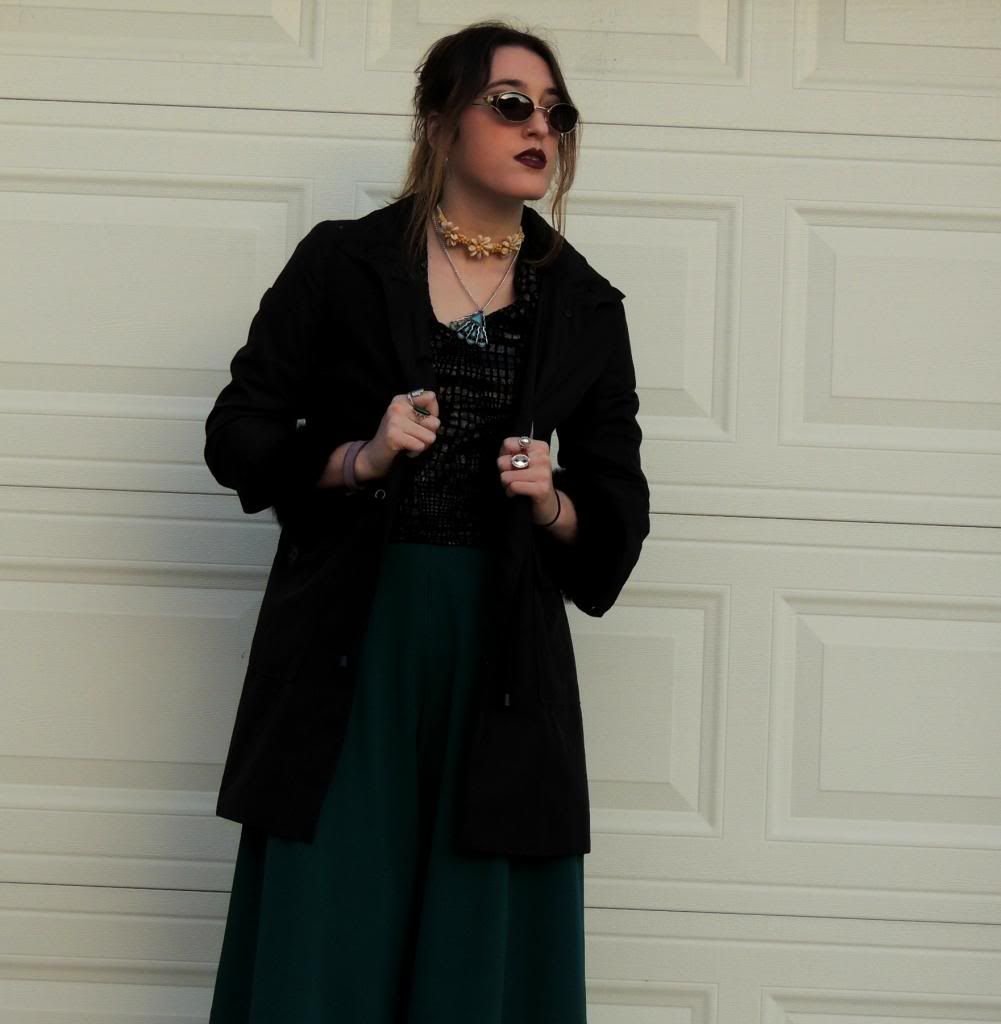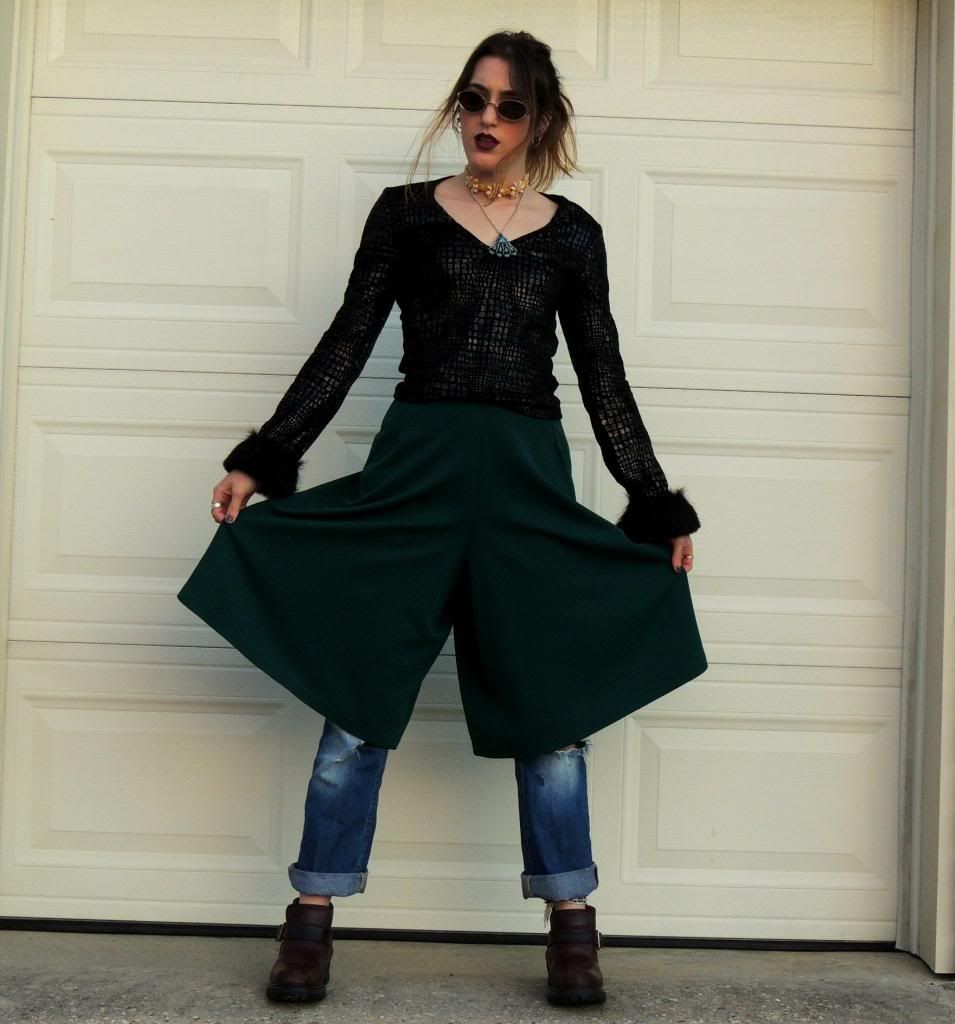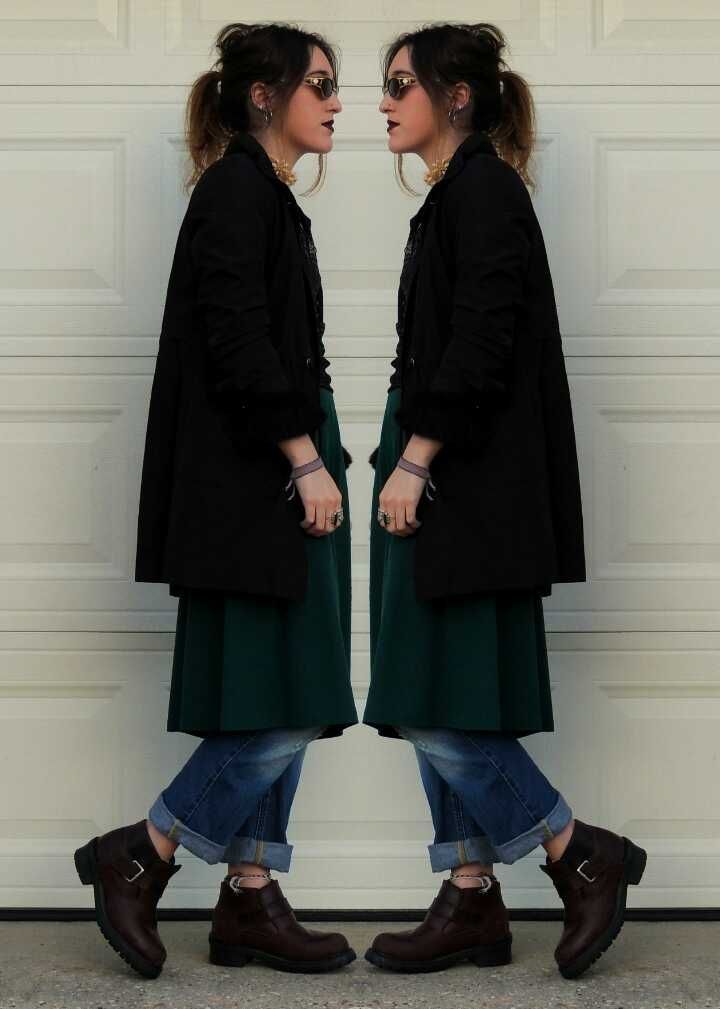 Top: Thrifted / Long Shorts: Thrifted / Jacket: Mom's / Shoes: Thrifted (Men's)
Woah I never knew how fun layering could be. But it did prove quite difficult whilst trying to pee.
I saw the skirt over jeans trend a while back on Tumblr and have been trying to replicate it myself. Technically these are shorts, not a skirt. BUT it does look like a skirt, so whatever 4evr. I kinda feel like I'm from the Matrix or something with these glasses and coat, almost futuristic hobo, ya feel? And can we just talk about this shirt? It's got furry cuffs- genius. Done.
I've been in love with the masculine side of fashion since I started this blog, but I was always too afraid to try it. Not that I like looking like a man or anything, but it's so cool to be able to dress like that. I quite literally embodied that trend by wearing men's shoes. I know you're probably like "OMG EW" but they are the most comfortable shoes I've ever owned, and I like the chunkiness of them. They are the perfect boots for me to throw on, and they make me feel intimidating which is always a bonus. Idk I just felt really masculine in this outfit and it wasn't so weird.
My dad also walked past while I was taking these and said if I wanted more followers I should take pictures of him...what do you say, vogue pics of Randall????
Everyone go listen to Lady Gaga's new album because it is simply beautiful. I've only listened to the first two songs and I'm obsessed.
On another note, I don't know if any of you have heard of the huge typhoon hitting the Philippines, but it was the worst storm in history. I just want everyone to know of what is going on and please just keep them in your thoughts, maybe even donating to help them if you can.