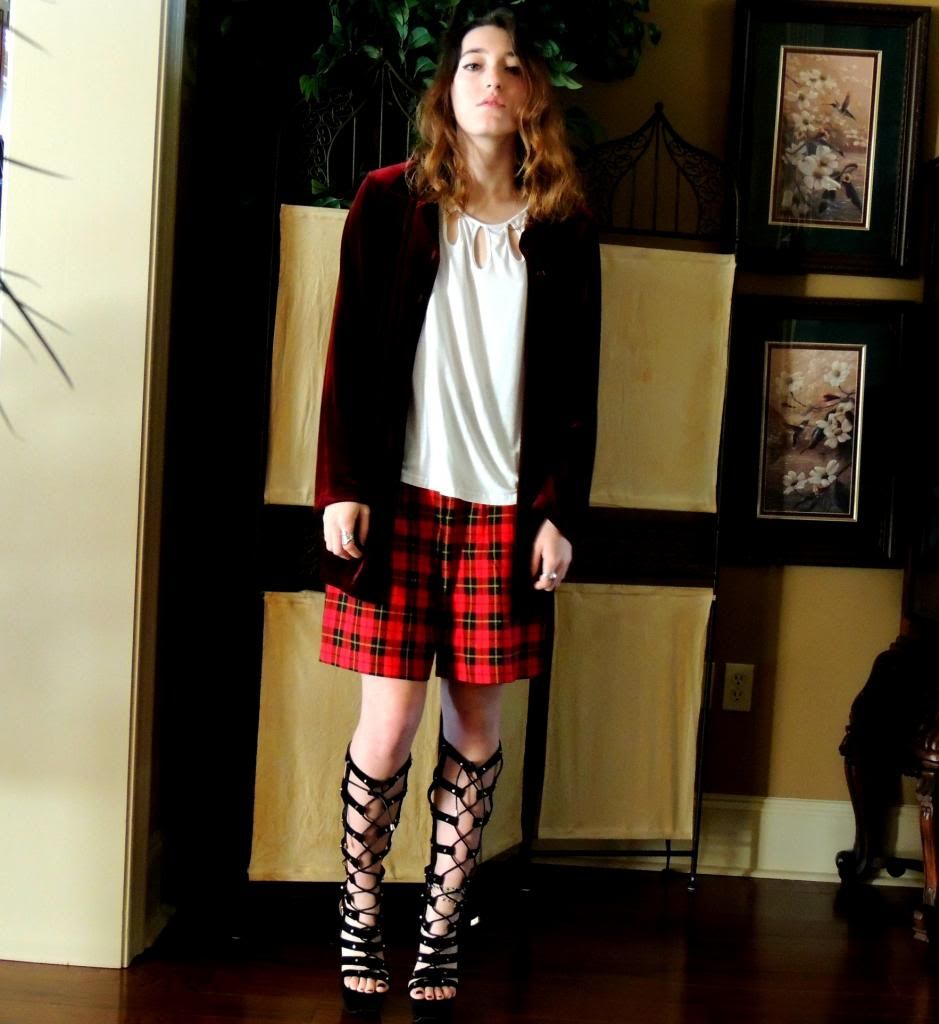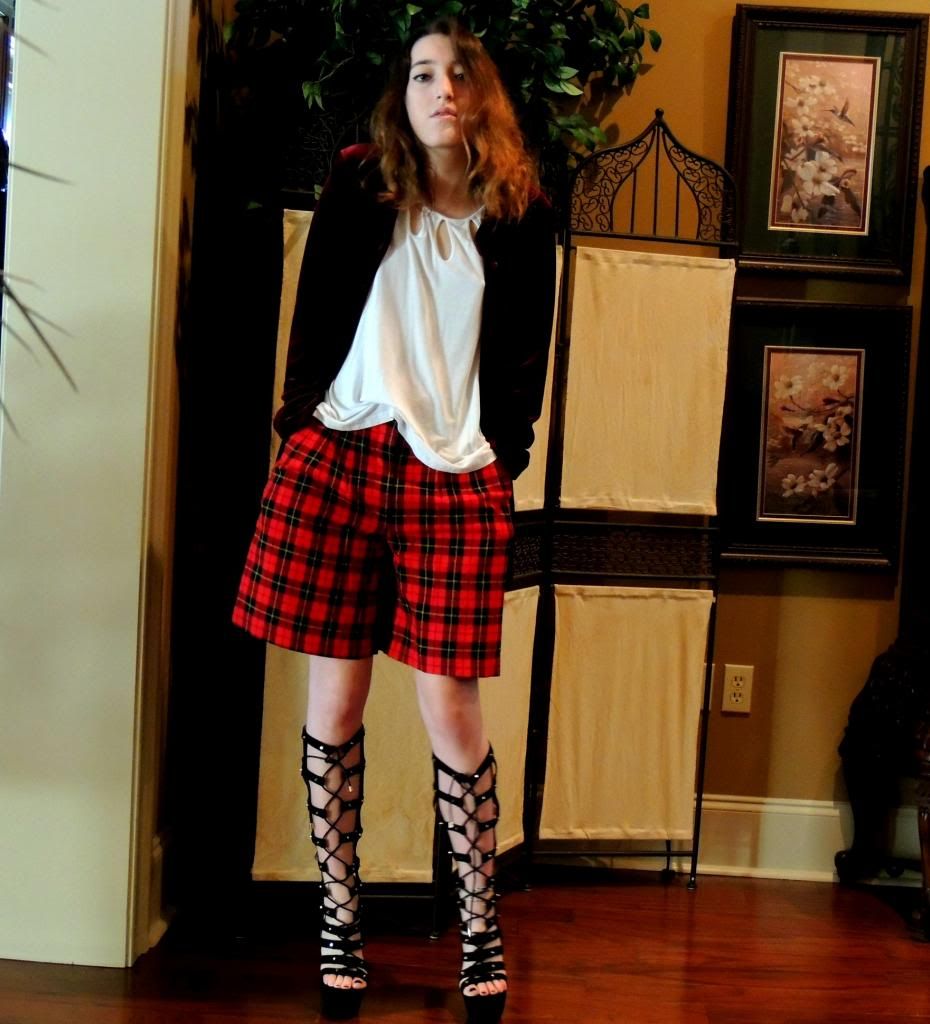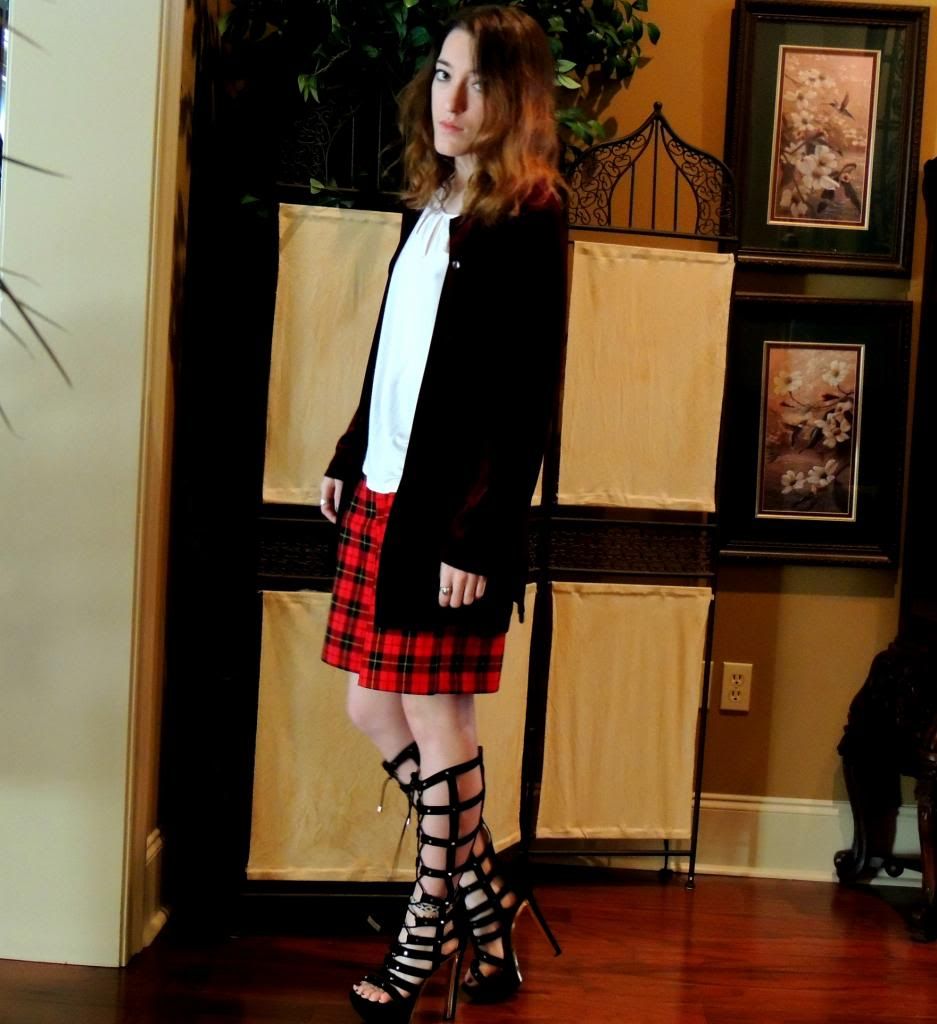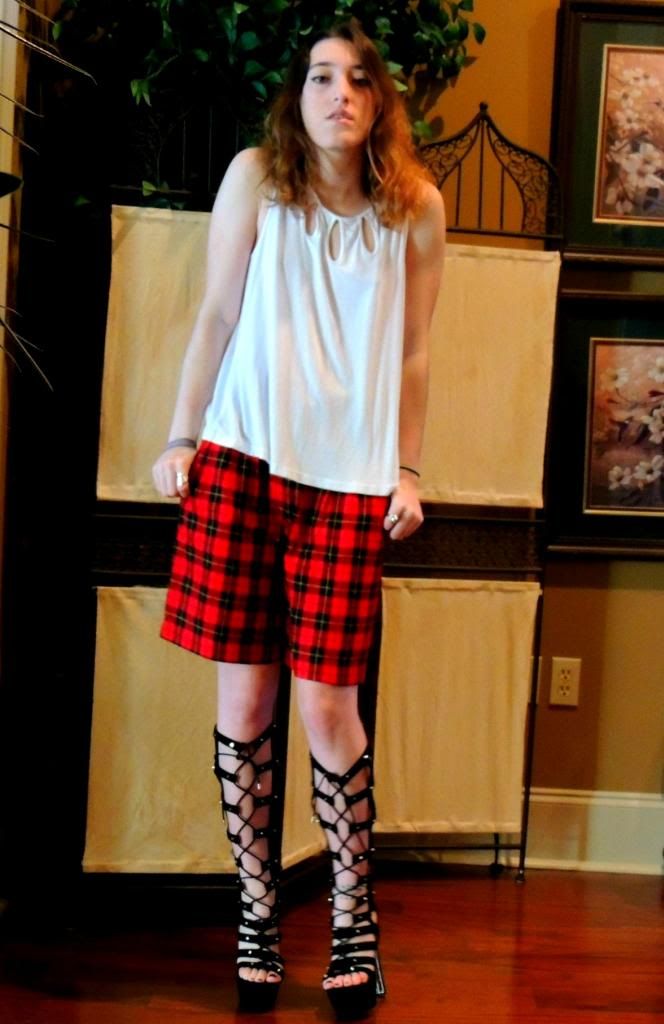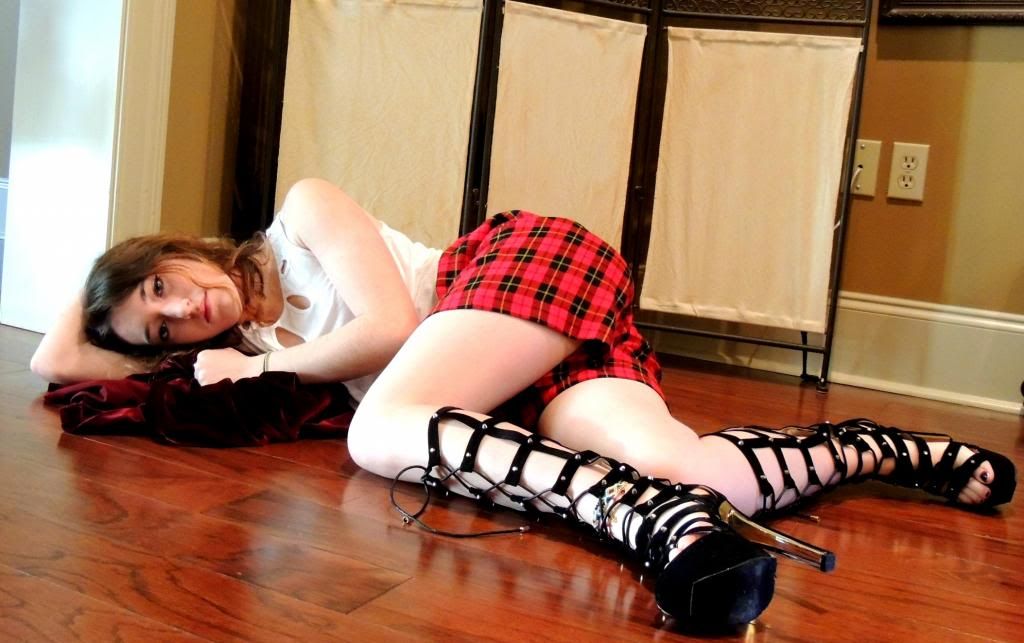 Top: XXI / Velvet Shirt: Thrifted / Shorts: Thrifted / Shoes: GoJane
And the above pictures serve as an example as to why I should not be left alone with my tripod and camera for more than 5 minutes. I got bored okay...
This was one of the days where it was absolutely freezing outside. The wind was howling, and I was freezing my butt off, so inside pictures were in order.
I adore these heels, but they are probably the hardest to walk in. I've worn them in public once and I did okay, I just felt like a fumbling mess.
Once again I love these shorts. I wore them once with the bottoms rolled up, but this is my favorite way to wear them. I love the boyish silhouette of the shorts mixed with the sassiness of the heels.
And I urge you to listen to Lady Gaga's new album because it is simply astounding. Just recently I've been in this early stage of feminism. I'm learning more about the topic itself and molding my ideals to fit it, which is a good thing for me. Once I heard this album, it was like a hit to the head. I honestly don't know what her goal was with this album, but for me it's all about women empowerment. Most of the songs have a sexual quality about them, and I think that's a good thing. I don't think women should be defined by how sexual they are, and I love that she condemns slut-shaming. A woman can sleep with whoever and however many people she wants, and people should accept that because it doesn't pertain to anyone but her and her partner. It's just a really good album for me and all of the songs are fun, so go listen podnuhs (my dad calls me that).
ily