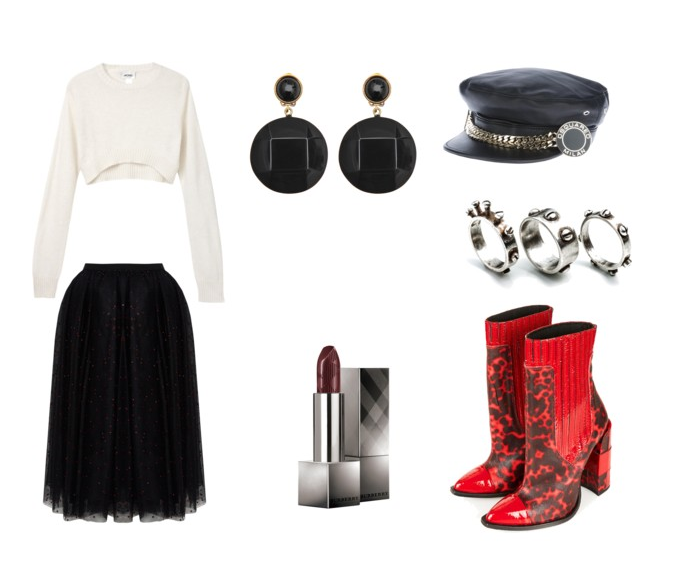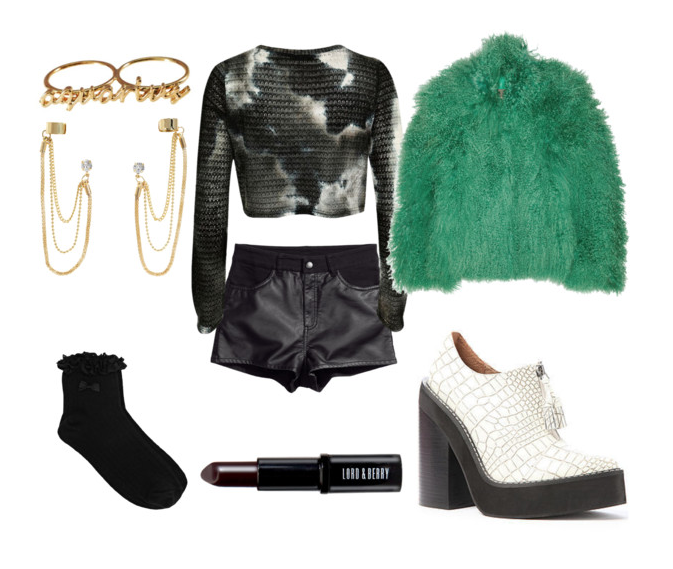 Now that the holidays are fast approaching, I thought it was fitting to create a couple outfits that I would wear to holiday parties or get togethers. They may seem a little dressy, but lately my style has been evolving into this. I love the sophisticated independent woman look, and most of my outfits strive to fit that category.
First outfit:
Let me just start off by saying I love this pant/capri hybrid immensely. They are extremely awkward, but quite fascinating at the same time. I wanted to create an outfit that would be slightly dressy, but still had the element of comfort incorporated into it. The shoes were a must, because I mean who doesn't love bright blue boots? I'm not a big jewelry wearer in the sense that I don't pile it on. I would rather my outfit and shoes speak than have a ton of jewelry distracting the main picture. When I wear jewelry though, I love having unique pieces that enhance the outfit. The cuff was so beautiful and the rings were simple, yet added a touch of me to the outfit.
Second outfit:
The shoes. I've been looking at these for a while now, and I'm smitten with them. I love the idea of a bold red shoe, and it being a boot just makes it so much better. I think they're versatile, even though they're red. Mixing colors that normally wouldn't go together is starting to seep into my mentality a little bit more as my style evolves. The tulle skirt is also another one of my favorite things right now. I love the femininity that is displays, mixed with the bold boots. And the hat was just added for a little sassiness, cause it never hurts.
Third outfit:
This one is more of a casual outfit since some people don't dress up much for family holidays. And you're probably thinking I'm crazy for putting shorts in the outfit, but down here that is reasonable. It's getting colder, but it is still pretty warm, so I'm able to get away with shorts for the time being. I adore this jacket just because of the color. The shoes are another favorite, because white crocodile. End of discussion.
So these are just some outfits that I would wear to upcoming holiday festivities. Let me know which is your favorite!