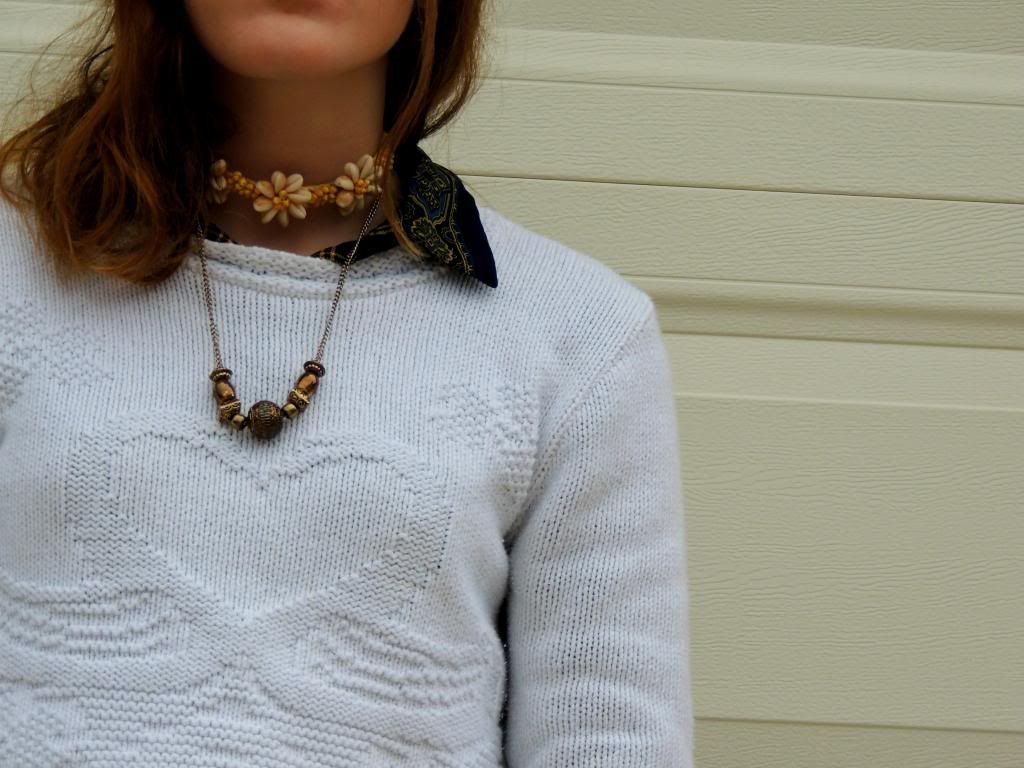 Sweater: Friend's / Button Up: Thrifted / Jeans: Thrifted / Shoes: Irregular Choice (Heels.com)
I feel like these garage pics are slightly awkward, but blog pics are normally awkward right? My mom bought me a cool tripod, so I set up right in front of my dad's shop, not really paying attention to all the cars passing by (which is always weird).
I love these jeans. Period. They're high waisted and the perfect color. And not to mention they're Ralph Lauren and I only got them for 4 dollars. YAS. That shell choker is actually a bracelet I got from my friends/sisters a loooong time ago when they went to Hawaii. I just found it in my drawer and thought it looked nice as a choker, so bam.
Thank god it is finally looking like fall, even though this week will probably go right back to being hot. I love cold weather just because I have an excuse to wear my fur and velvety pieces. This is why I should have been born somewhere cold, gosh.
New music obsession: Yuna