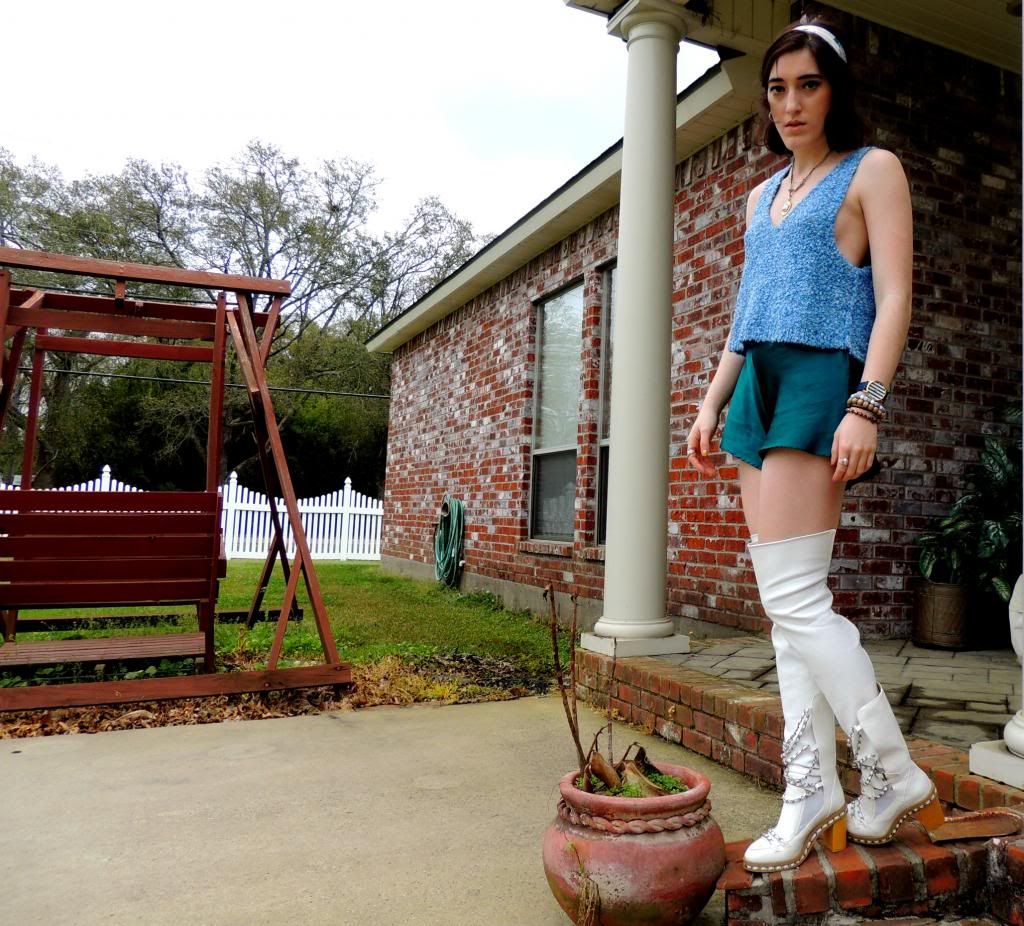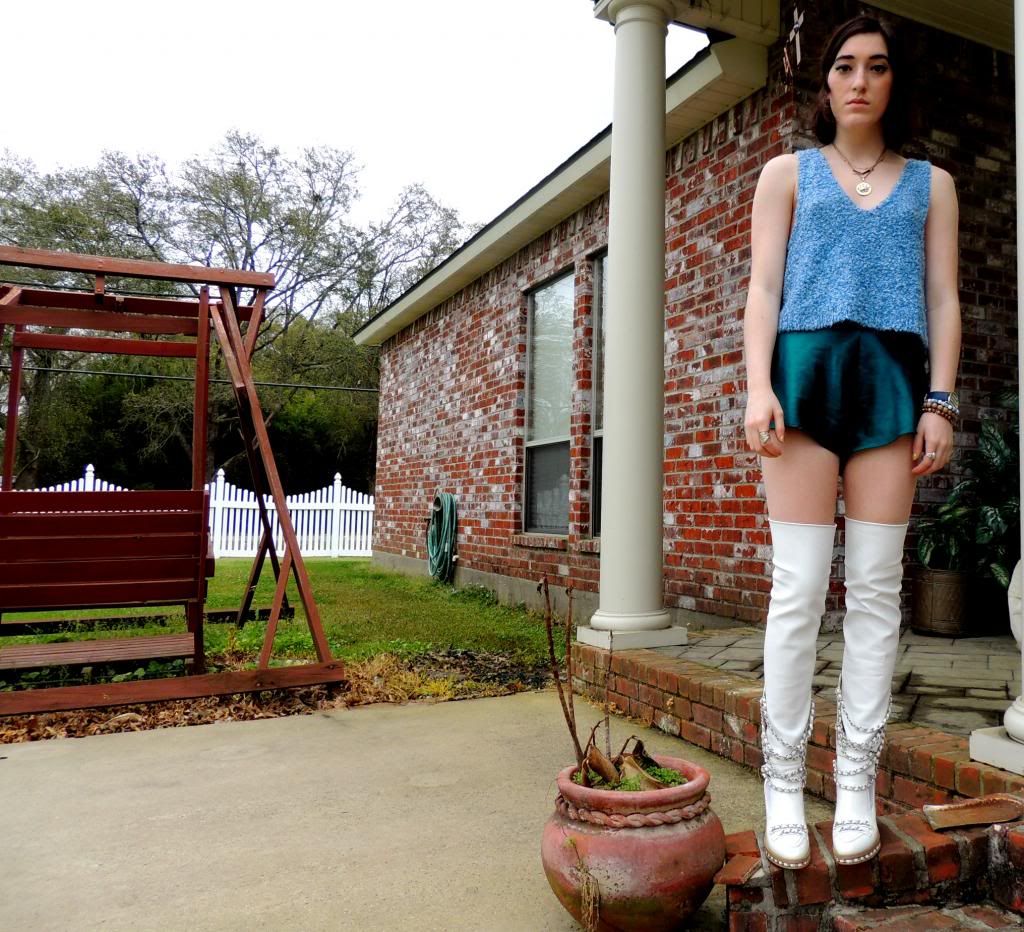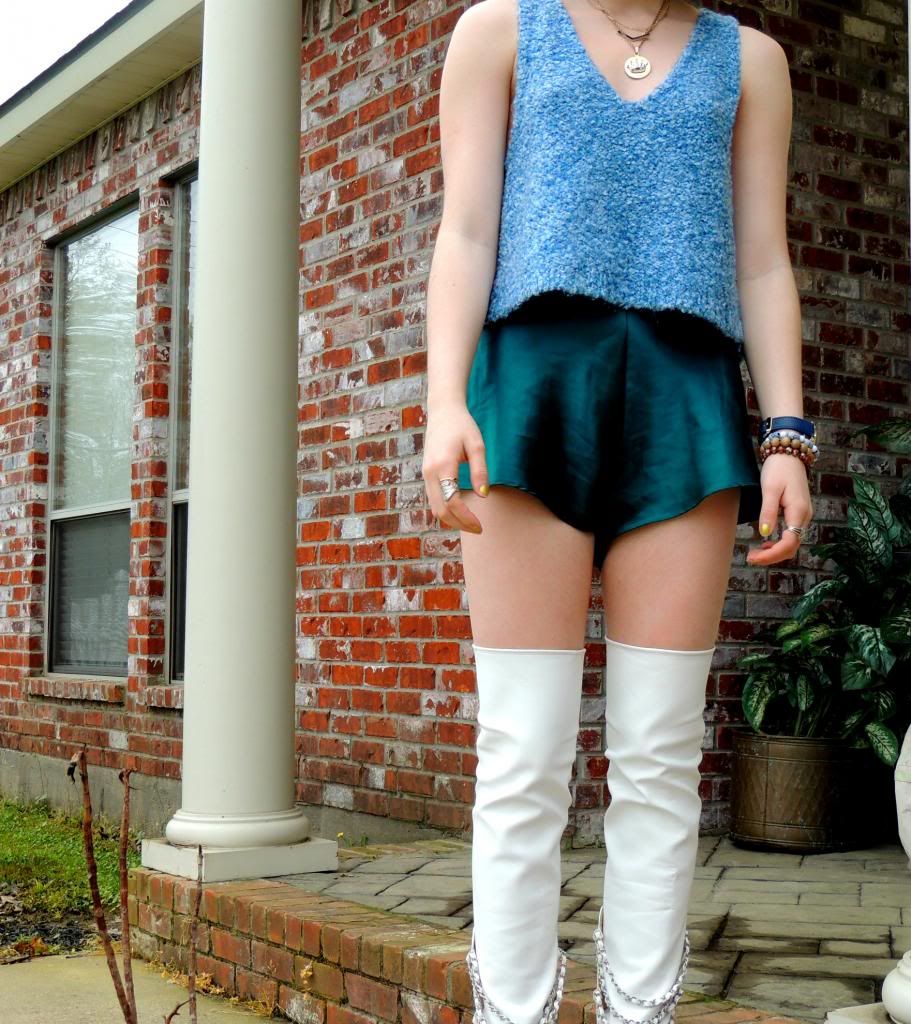 Top: Thrifted / Shorts: Mom's / Boots: Jessica Buurman
The title of this post is definitely accurate in the sense that there are currently tears being shed for the presence of summer. I'm completely over this cold spell we are experiencing, surely depicted in this outfit. Granted, on this day it was a bit warmer, but still way too cold for March.
I've been very into lingerie and delicate looking pieces lately, so these shorts were just meant to be resurfaced. They are quite billowy and at times, when an unfortunate gust of wind sweeps through, there is a possibility of them flashing some booty cheek. But hey, team booty cheek for life.
And of course, my babies. These boots are so amazing and sass up any outfit. I don't know if I've mentioned that the long part is detachable, which makes them very versatile. Plus, who wouldn't want to wear sexed up gogo boots?
ILY <3