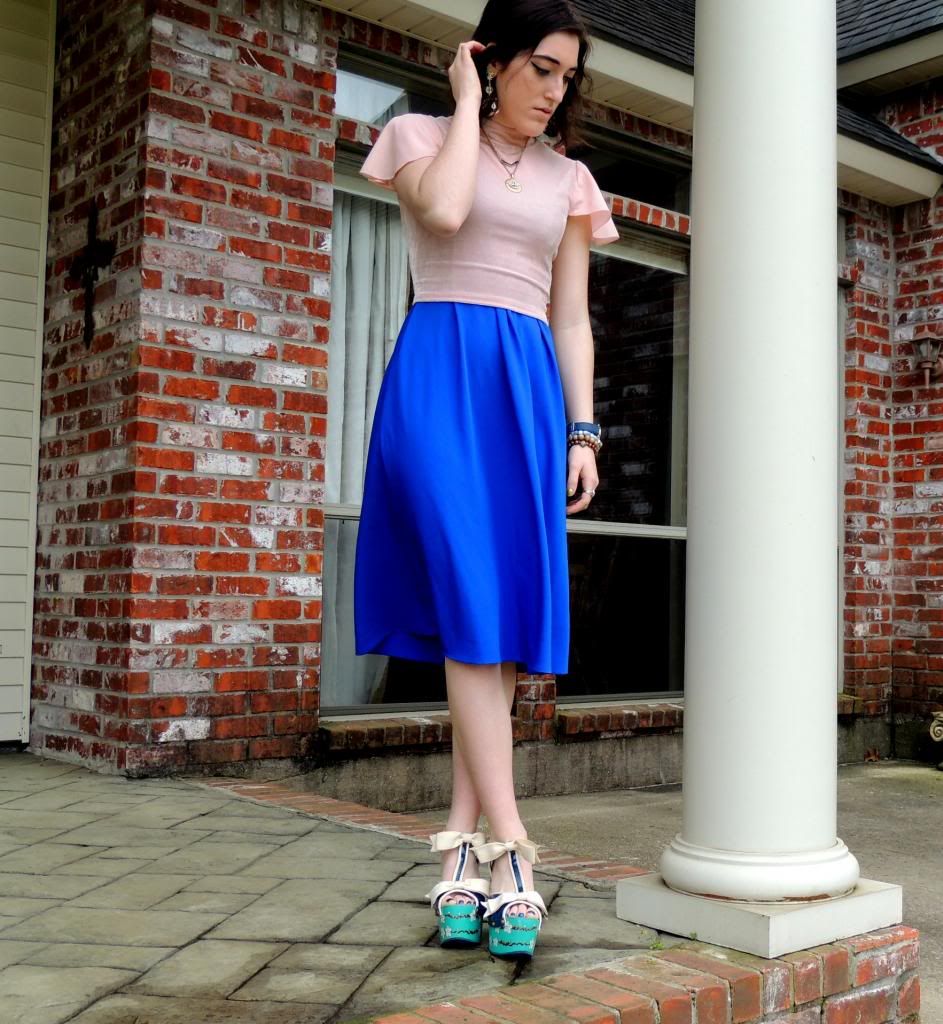 Top: Urban Outfitters / Dress: Thrifted / Shoes: Irregular Choice
Sometimes I get the urge to dress girly, get over it.
I really enjoy the vibrancy of this dress, the blue is absolutely gorgeous. And any opportunity to wear these shoes, I definitely take it!
I have been transitioning into a very sophisticated and confident phase that I really enjoy. It may be due to the fact that someone special has entered my life, that I'm making friends all over the world that I adore, or that I'm almost done with high school and can move into a new chapter of my life. Either way, happiness is prevalent!
Love you guys <3