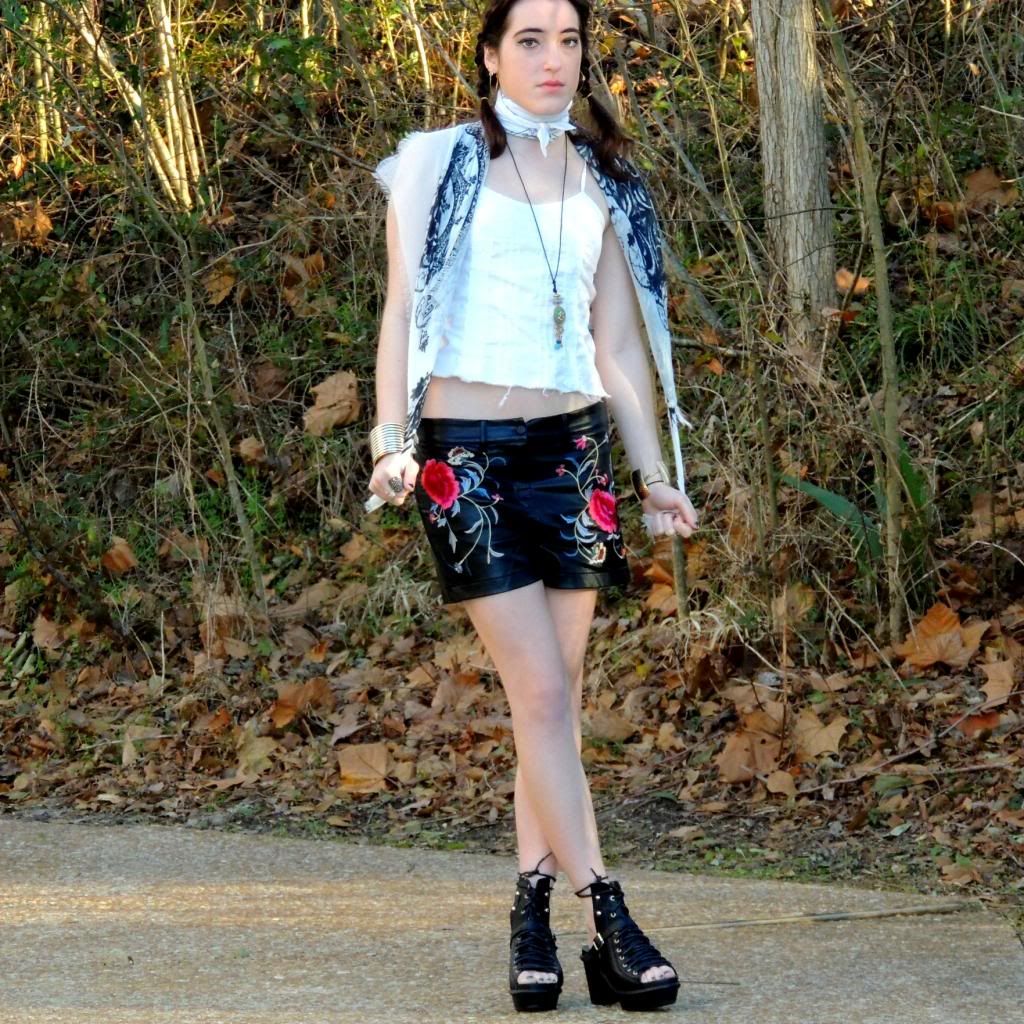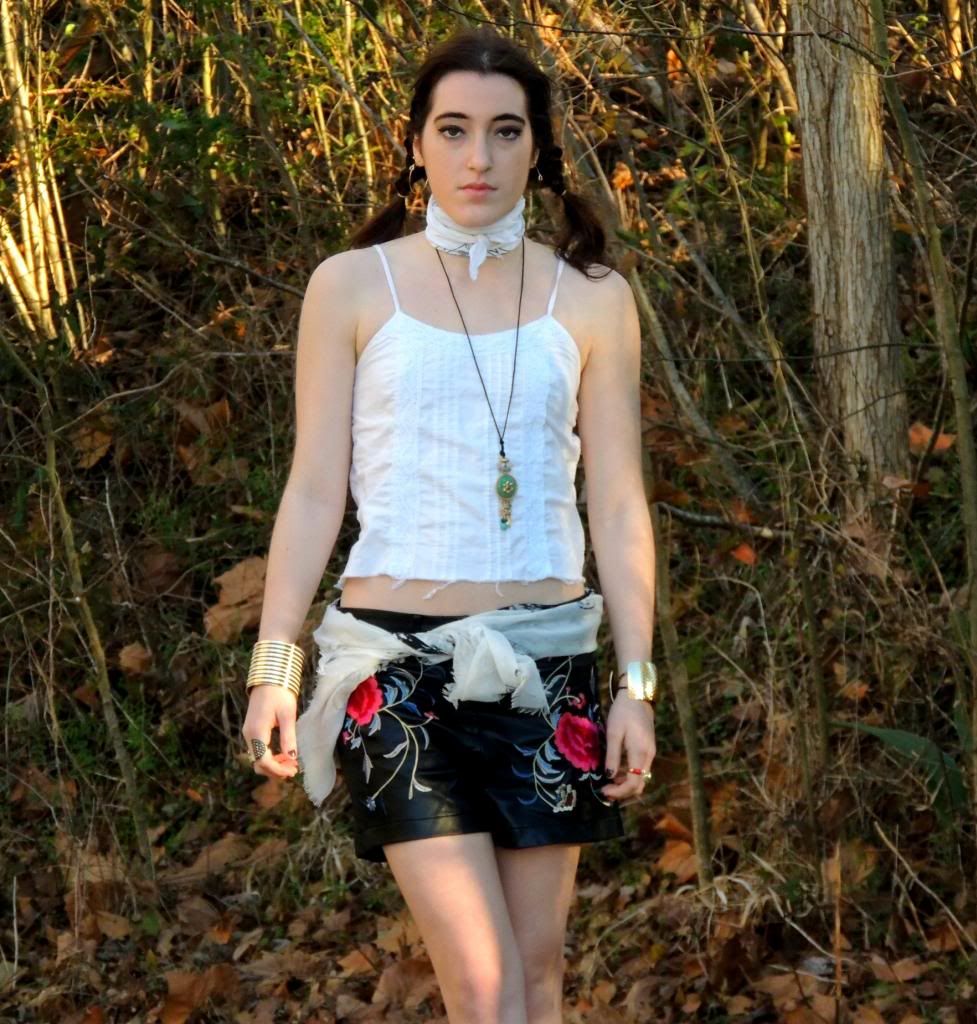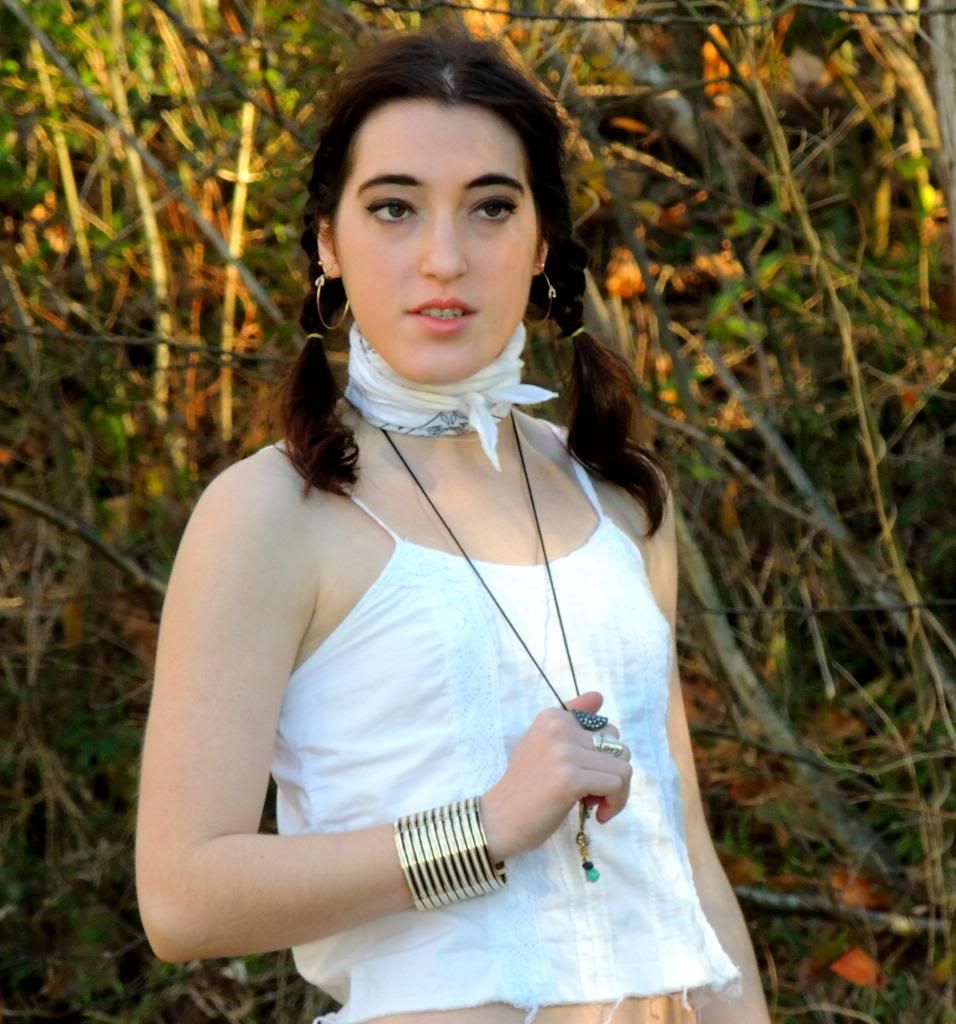 Trying to keep warm/being a nun???
Top: DIY / Shorts: Urban Outfitters / Scarf: XXI / Shoes: eBay
These were taken on a day when it was far too cold to be wearing a tank top, and the wind was extremely active. I've also been wearing my hair like this nonstop. I've always loved braids, so when I randomly created these I fell in love. I also feel some Lolita vibes seeping from it as well...
Wearing shorts around my hips is also another new thing for me. I'm so used to wearing high-waisted things, so hip- hugging bottoms are slightly different. I like when the crotch is low, it seems so unattractive, but then draws attention to your hips and me likes.
I will most likely keep wearing scarves/bandanas around my neck for a while. Something about it adds sophistication to an outfit (even if it's a bandana). I also have a weird fixation with necks so more neck-wear will be a thing.