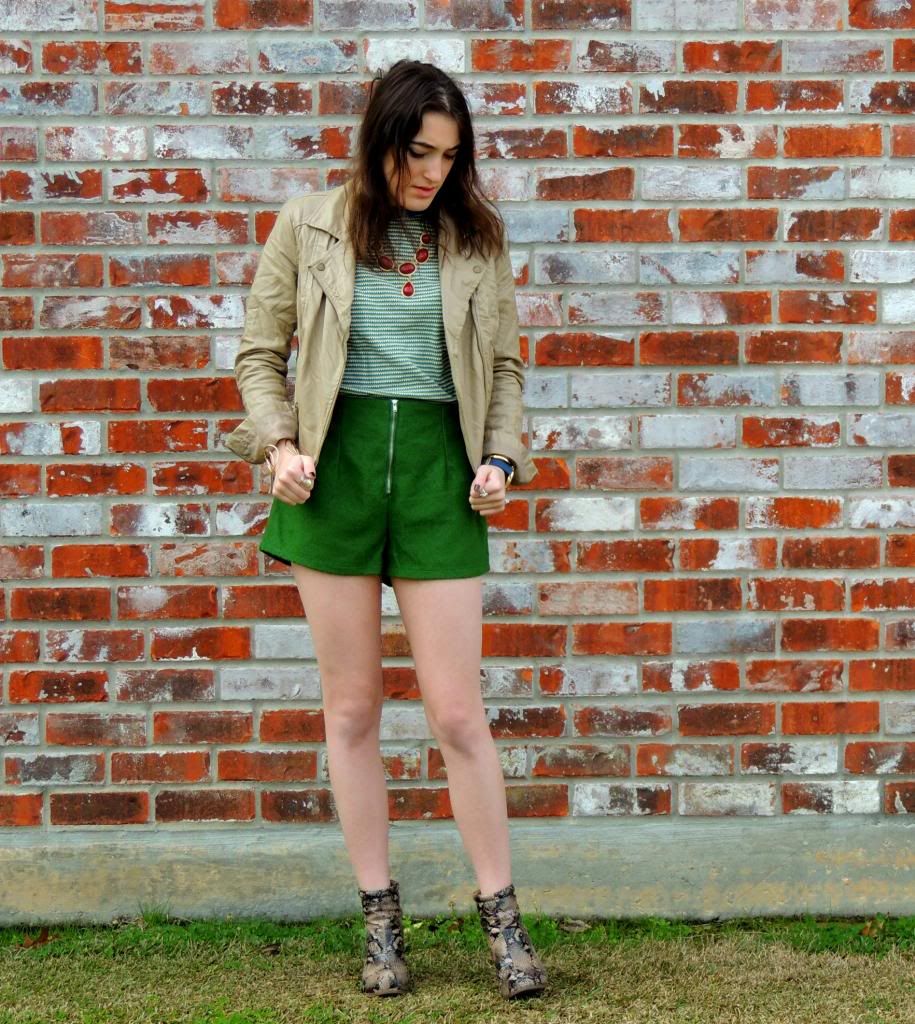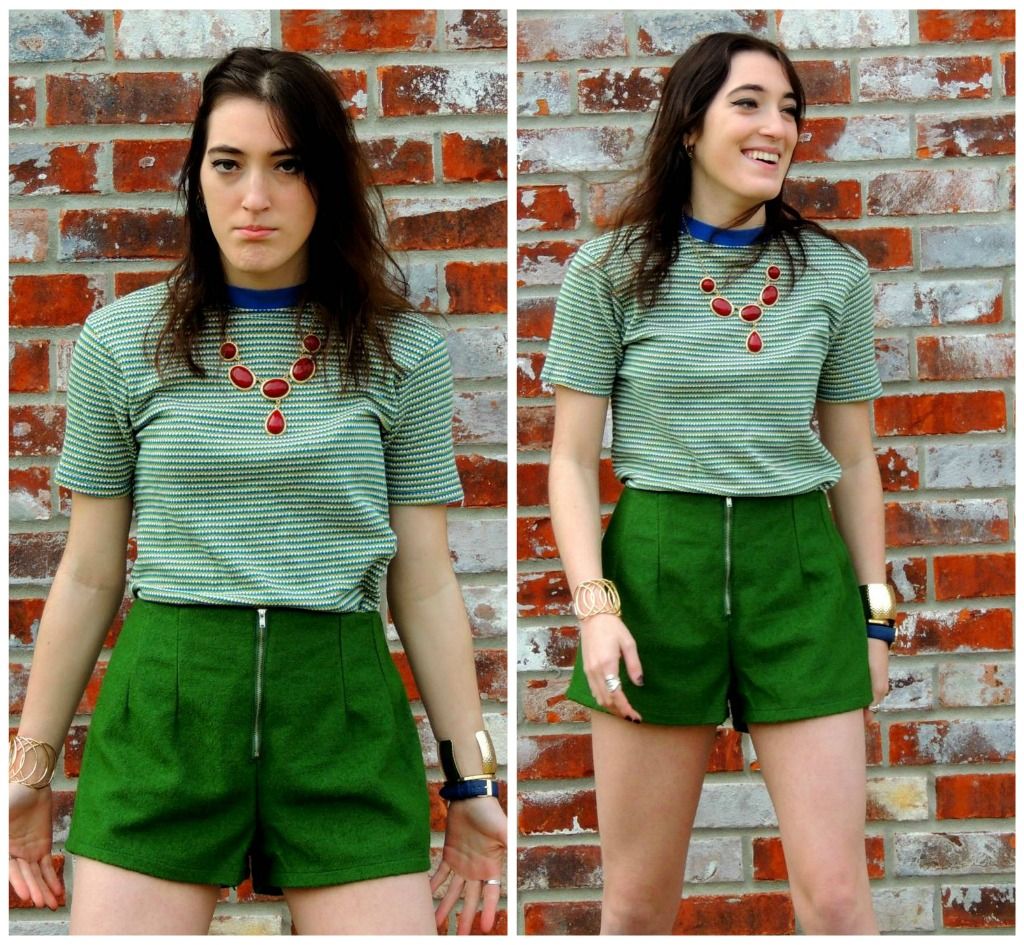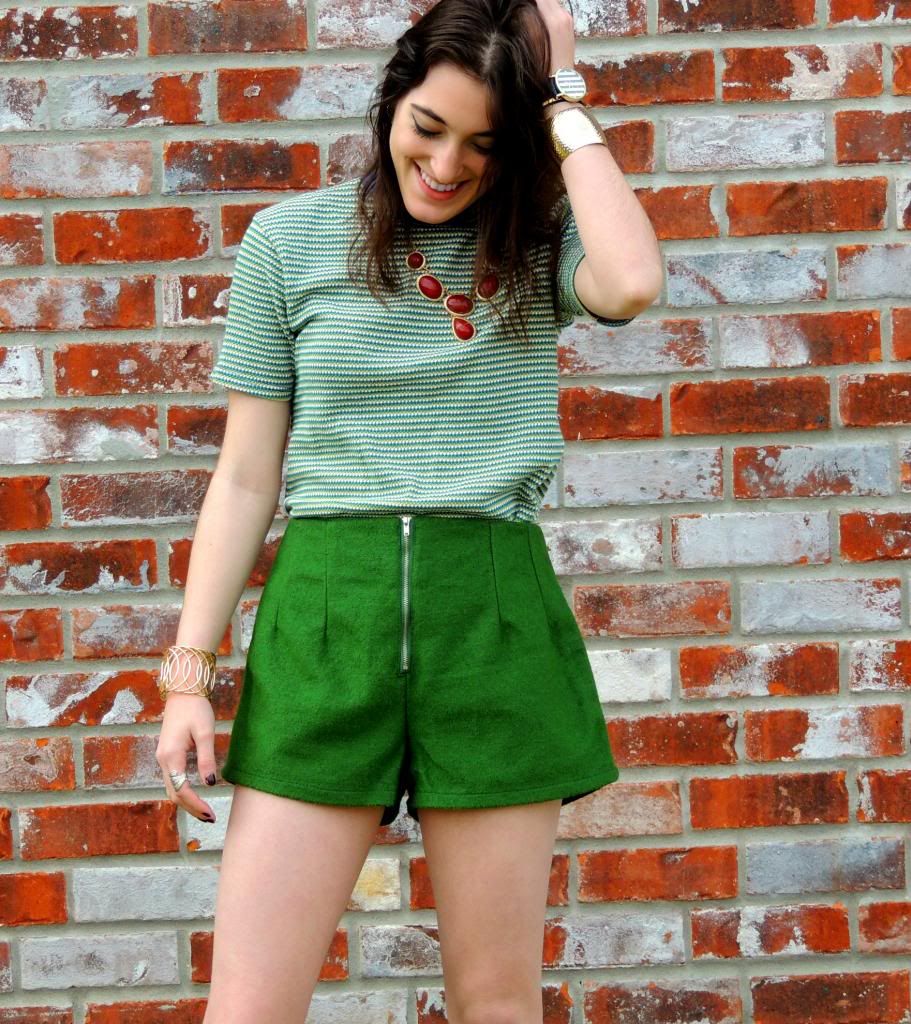 Don't mind me dancing....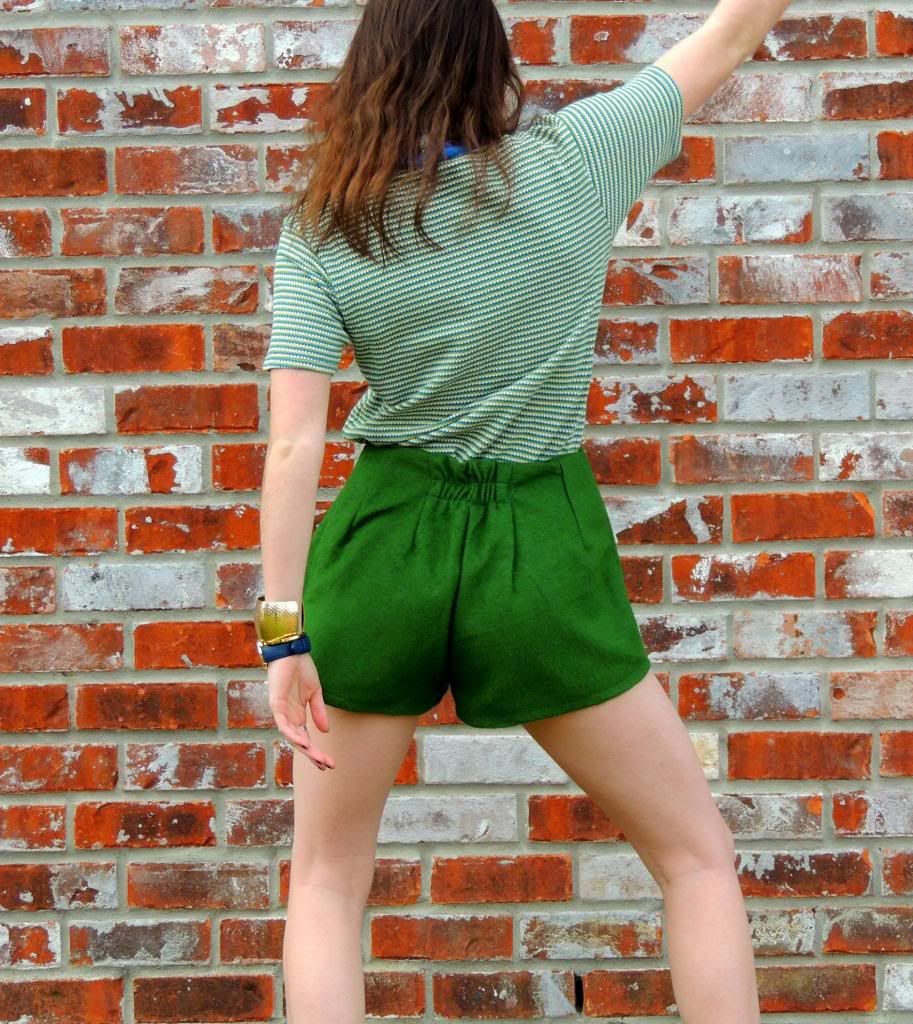 Top: Goodwill / Shorts:
Choies
/ Jacket: XXI / Shoes: Elle / Necklace: Frock Candy
Once again, I made a video. I apologize for the crappy quality on it, because the movie maker on my computer is not so great.
I really loved how these pictures came out. Claudia and I were frolicking around my back yard and decided to take pictures. The red of the brick contrasts nicely with my bright green shorts. I got these from Choies for Christmas and they are so great. I love the fit and the color is so vibrant. I also got this shirt from Goodwill one day. It's got a 90's vibe to it, all the more reason to love it. I'm not really one for necklaces like this, but my mom got it for me for Christmas, and it grew on me. I just liked it paired with the greens and blues in my outfit.
Someone on Tumblr gave me the idea to take myself out on a date. She spent the whole day by herself doing miscellaneous things, such as going to the movies, getting ice cream, and going to a museum. I feel like everyone should do this at least once a year. Yeah it can be slightly awkward doing things by yourself, but it's also a way to connect with yourself more. People are often surrounded by others, so this would be a nice way to take a step back and reconnect with yourself. I am off school Friday, so I plan on taking myself out. I will take pictures and definitely post something about it on here. I advise you guys to do the same, and let me know how it goes!