Balenciaga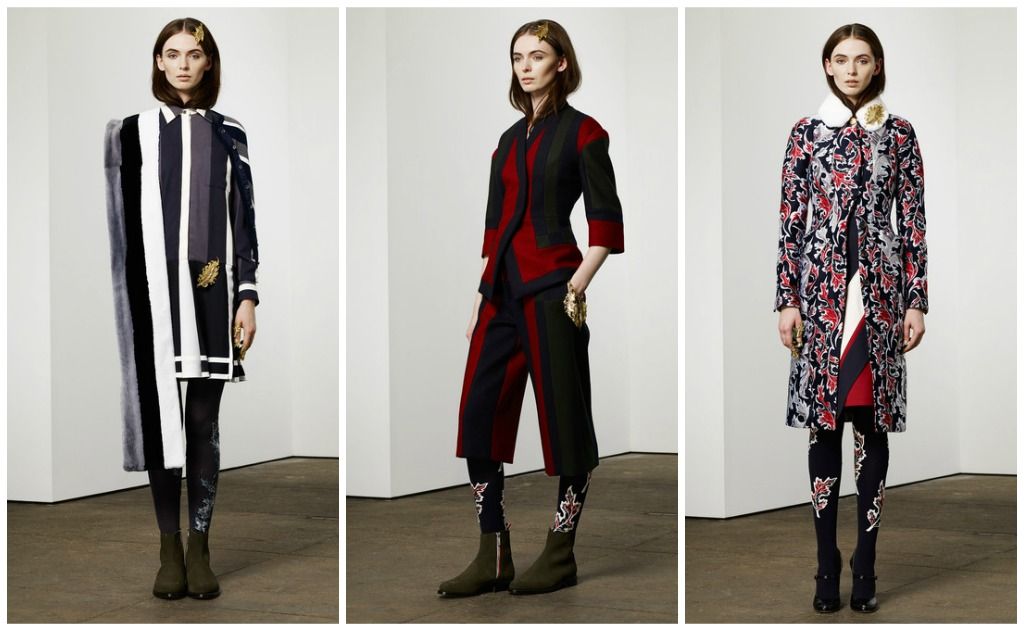 Thom Browne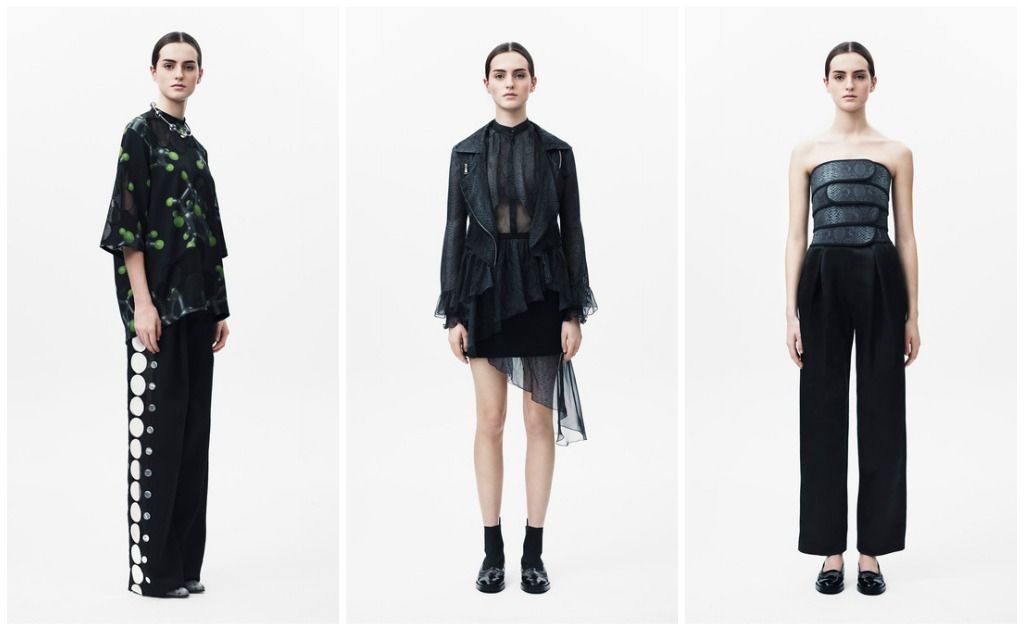 Christopher Kane
I must admit, Pre-Fall has to be my favorite season for fashion, besides couture of course. I love how many designers structure their clothing during this time, it just makes me feel happy okay. So let's get to it:
Balenciaga
:
"It had a sporty urgency that felt modern." -Style.com
I absolutely loved this collection from start to finish. Every piece had a techno vibe accompanied by structure that could kill. Recently I've been loving structured pants and jackets that accentuate parts of the body. The pants in the second picture are literally to die for, they sit perfectly on the model's hips. Same with the jacket in the last picture.
Thom Browne
:
"Ideas of camouflage and repp stripes" - Thom Browne
The main question is: Can I have this whole collection? Please and thank you. Ever since Spring 2014 RTW, I have been in love with his designs. I probably stalked every show, no lie. The theme of camouflage is conveyed through the detailing, such as leaf-like headpieces, jewelry, and pattern on the tights. Even though most of the collection is made from men's wear fabric, it has a feminine appeal to it. I'm extremely in love with the second outfit. Cropped suit pants appeal to me, and paired with the military green boots makes me foam at the mouth.
Christopher Kane
:
"He's an ophidiophobe- he's terrified of snakes...snakes have slithered through his collections to great effect. He claims it's got something to do with his Catholic upbringing: Adam and Eve, original sin, sneaky serpents in Eden." -Style.com
I love how he uses his fear of snakes to his advantage, especially when a snakeskin print has so much to offer. He calls his collections "weird science" and that draws me in even more to his designs. We all know I love the quirky and unorthodox designs many times, so it should be no surprise how much I adore his collections. I fell in love with the jumpsuit in the last picture, the flared out pants just make it. And the lace jacket in the second one, magnificent!
What are your Pre-Fall obsessions??