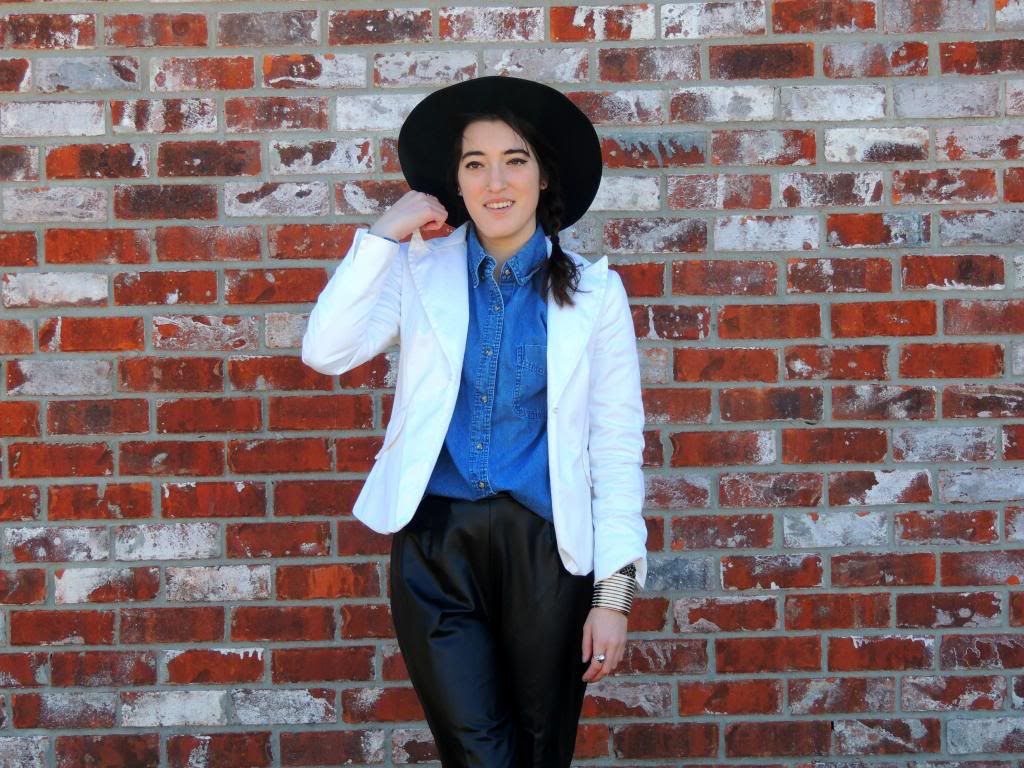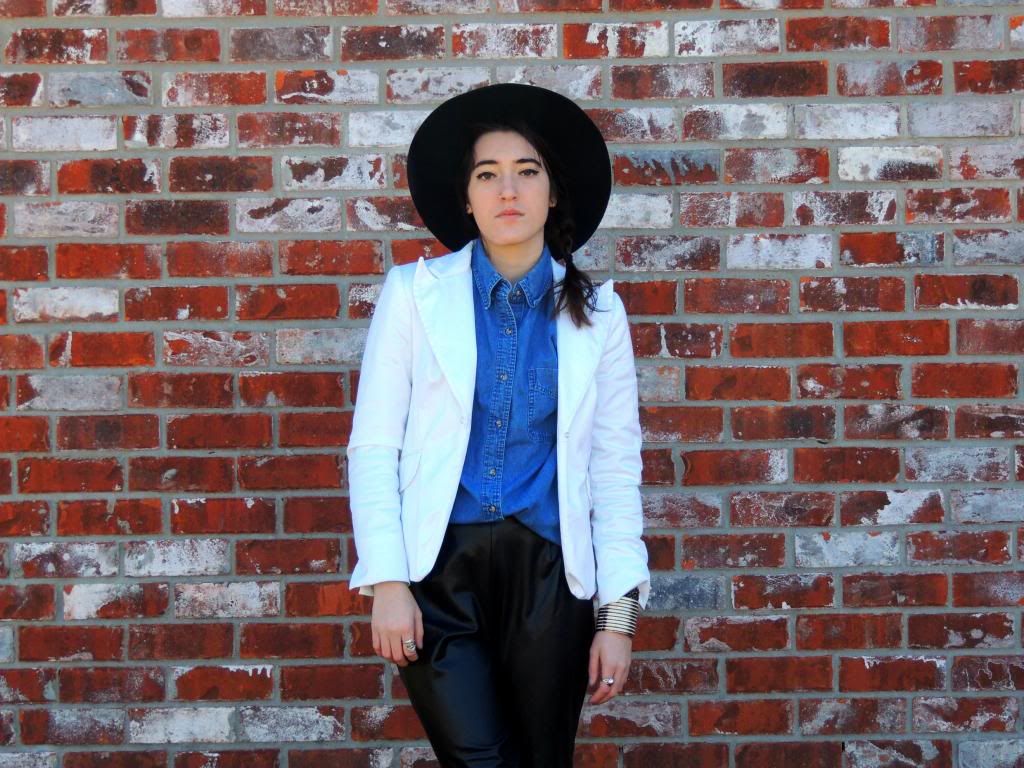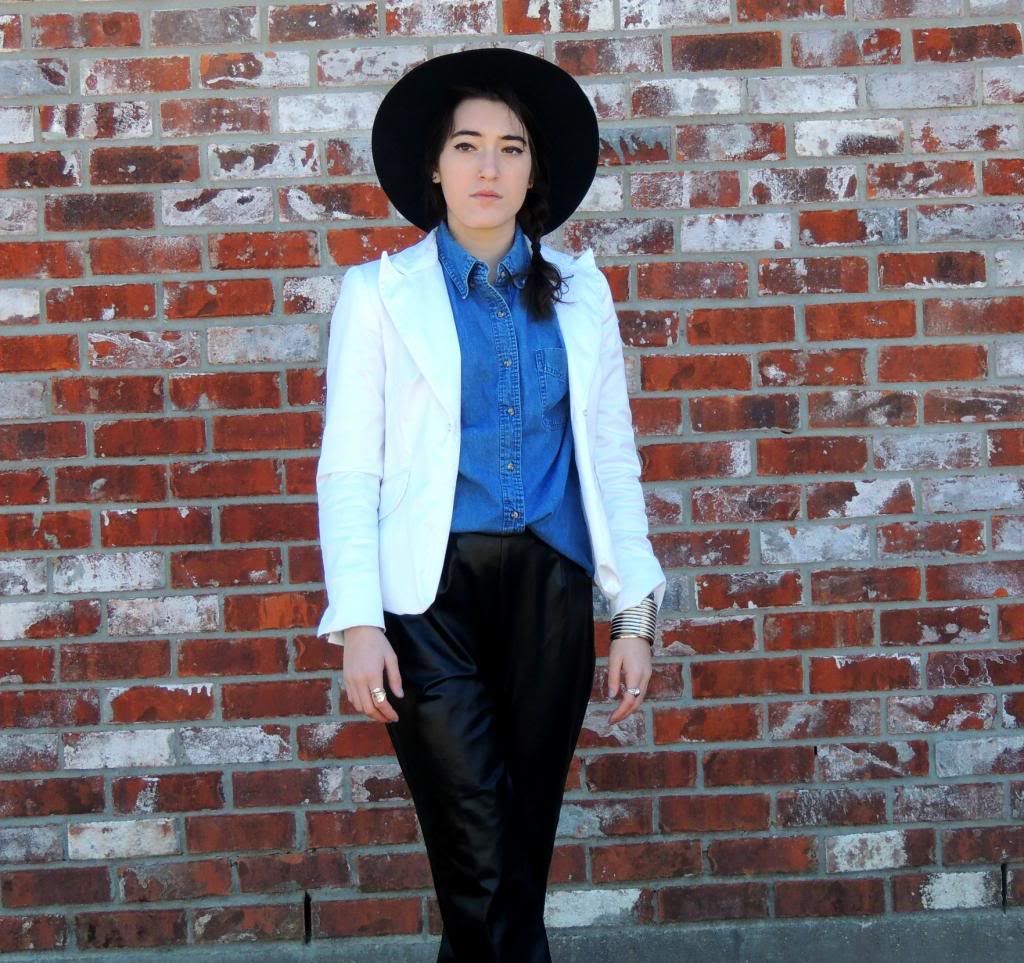 Best for last:
Denim Top: Thrifted / Pants: Thrifted / Blazer: Mom's / Boots: Demonia / Hat: Thrifted
This is one of those outfits that is mostly thrifted, but doesn't scream it at all. I got these pants for 3 dollars. Now I know, I live in Louisiana. It's always hot. Why did I get leather pants? Because they were 3 DOLLARS. The title is slightly ironic because Icarus got too close to the sun, and I'm pretty sure by the end of the day my legs were almost roasted. I thought it was going to remain cold, that was my mistake in assuming Louisiana weather would be normal for once.
I've been secretly stealing most of my mom's jackets/blazers because they add a touch of sophistication to my outfits that I enjoy. And also they keep me warm..
I wore this to go see a local designer's collection at our museum. I will do a whole post on him, because I was fangirling and taking way too many pictures, thus annoying one of the workers.