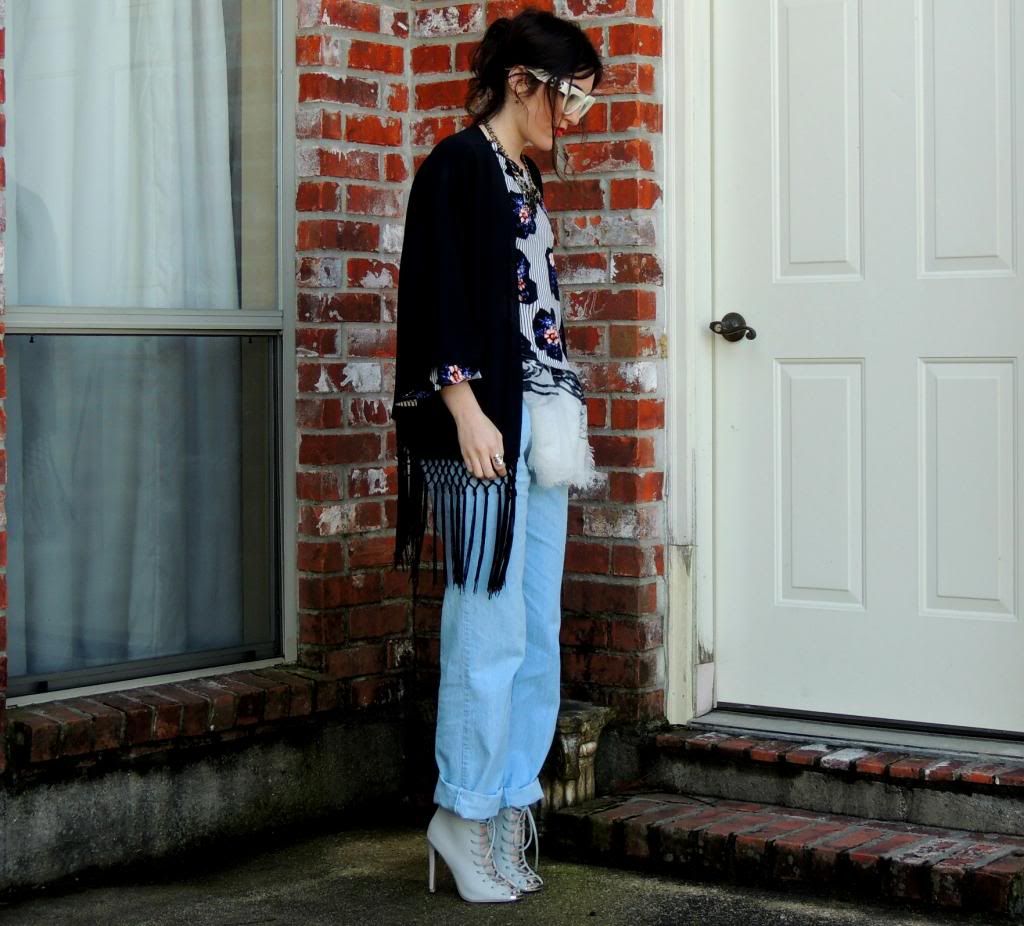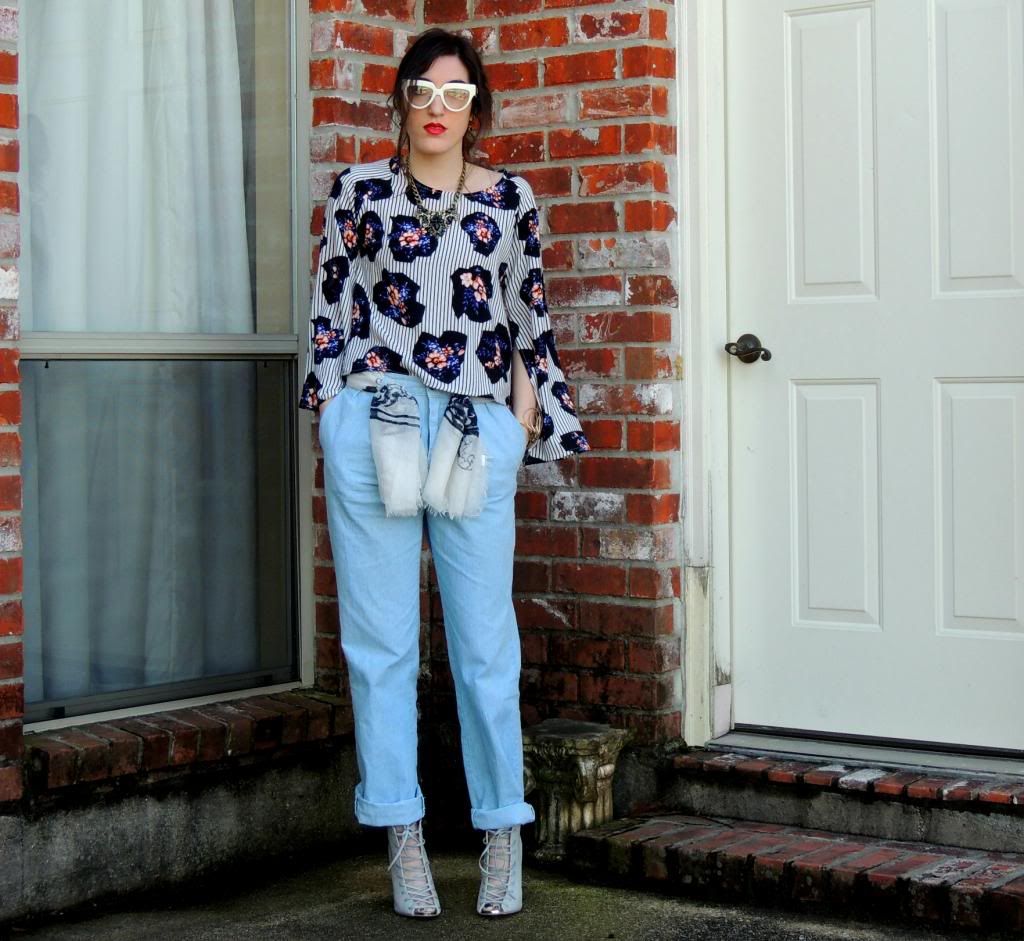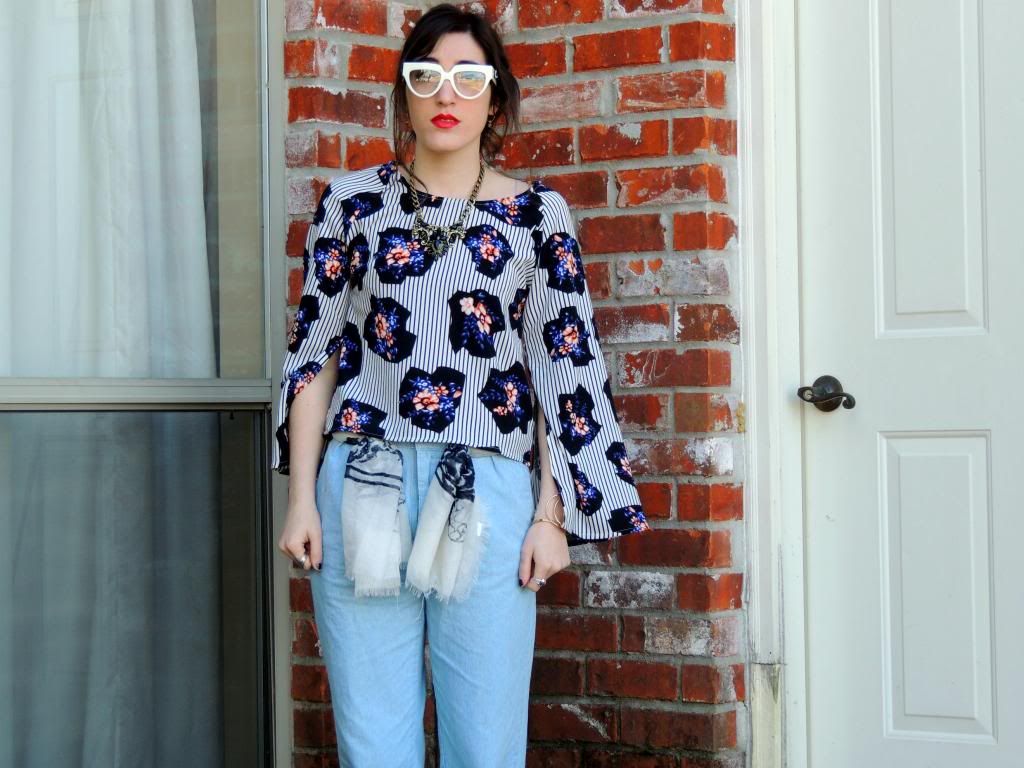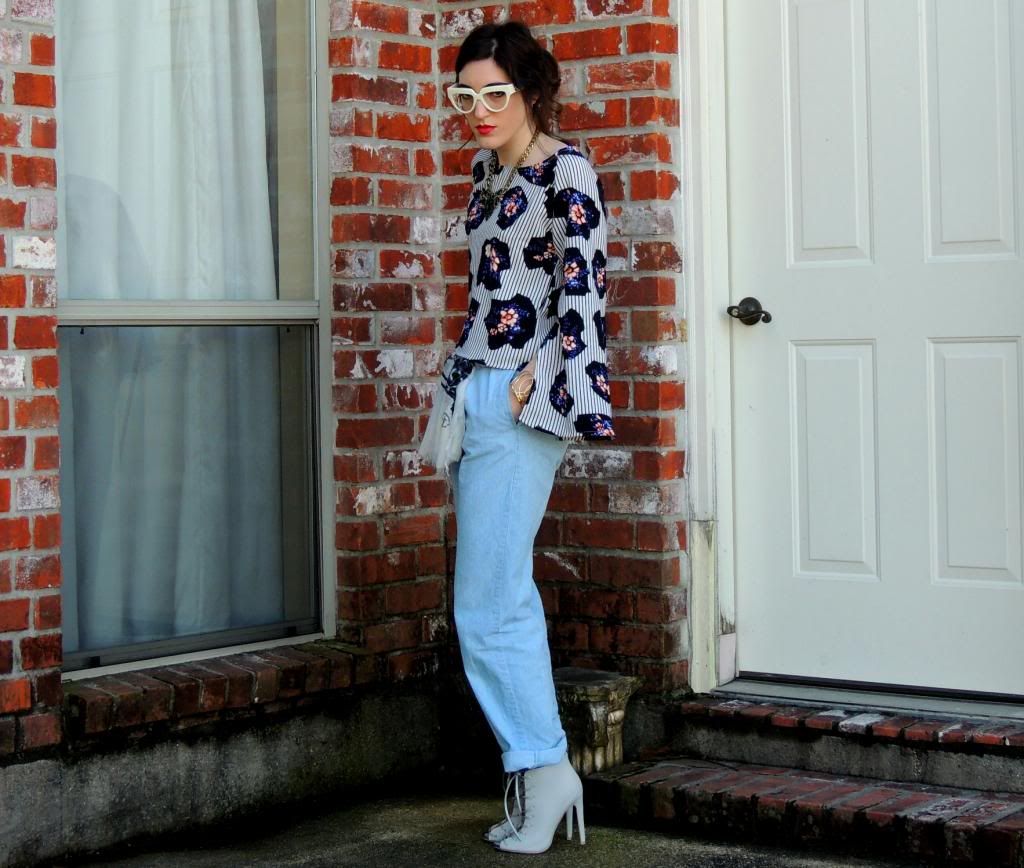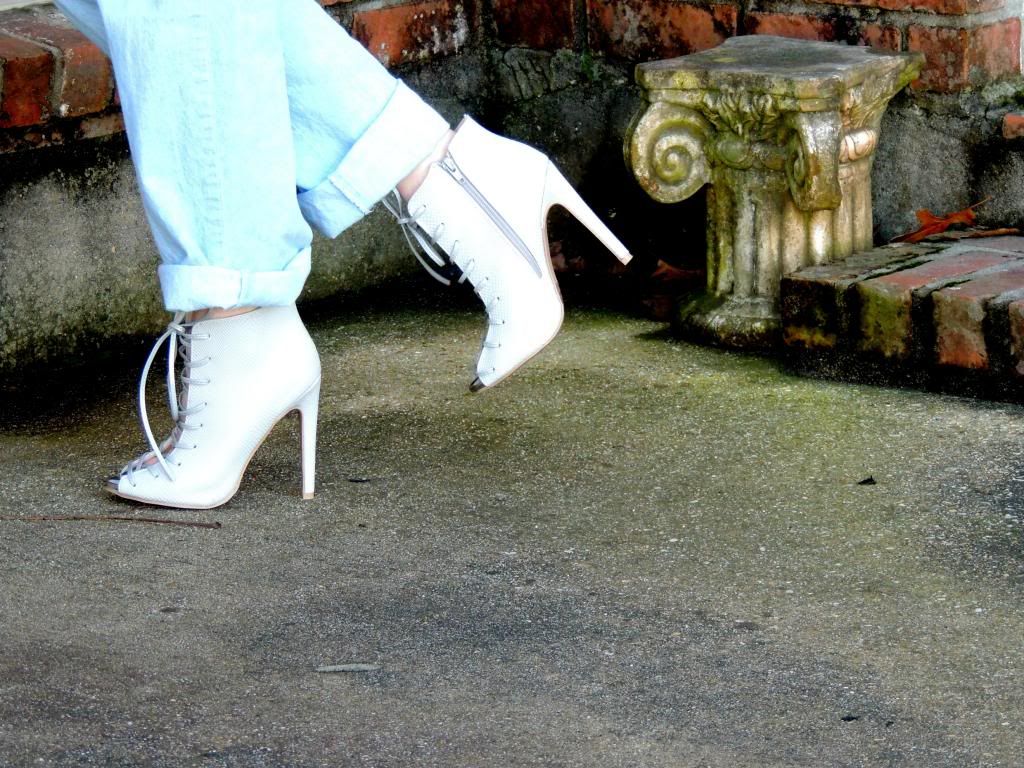 Top:
Choies
/ Jeans: Polo Ralph Lauren [Thrifted] / Kimono: Frock Candy / Shoes:
GoJane
/ Glasses: Prada
I was finally able to pull myself out of bed and get dressed, I feel very accomplished. I also felt extremely put together in this outfit, and it may be one of my favorites. My mom bought me the shirt, kimono, and shoes all for Christmas. I was very undecided on the whole kimono trend, but once I saw this one I caved. It's almost like you are wearing pajamas, just out in the world instead of in bed. These shoes are freakin' amazing, but slightly hard to walk in. I'm more accustomed to huge platforms, which are easier to maneuver in, but I still love these babies.
I'm also very excited because I got my new glasses! I wear glasses for school and driving, but now that I've got my new ones, I wear them anywhere I can. These are by Prada, and I really just love how huge they are combined with the flower design on the sides.
I made a little video to go along with this post, because I wanted to start making more Youtube videos. So here ya go: