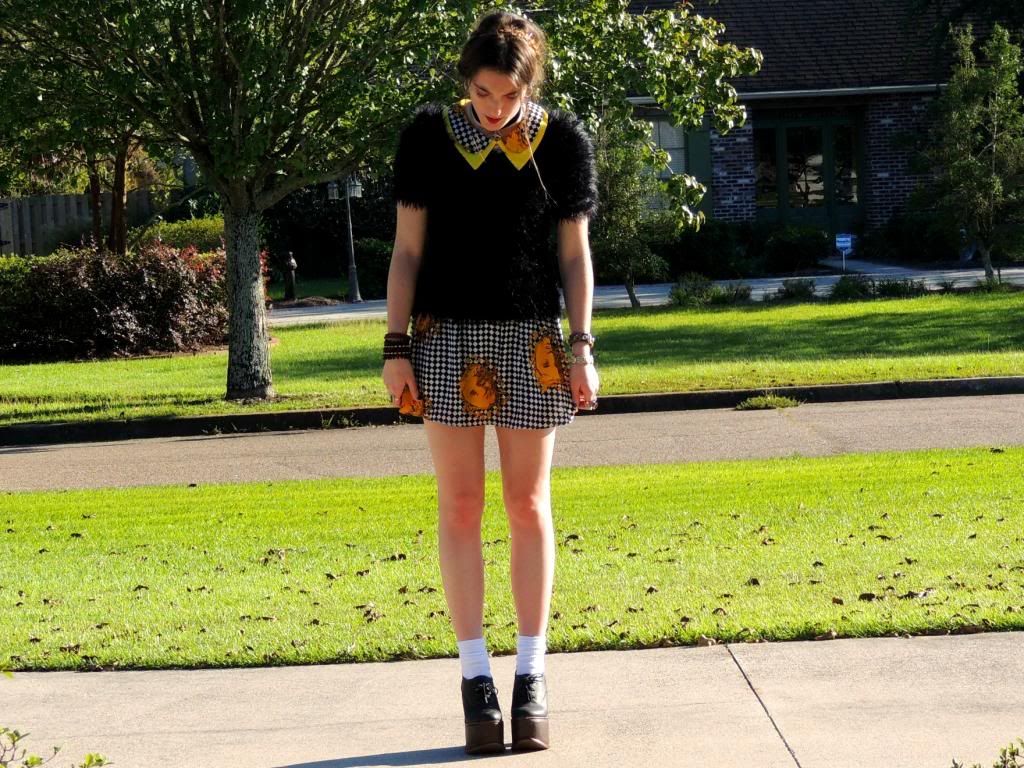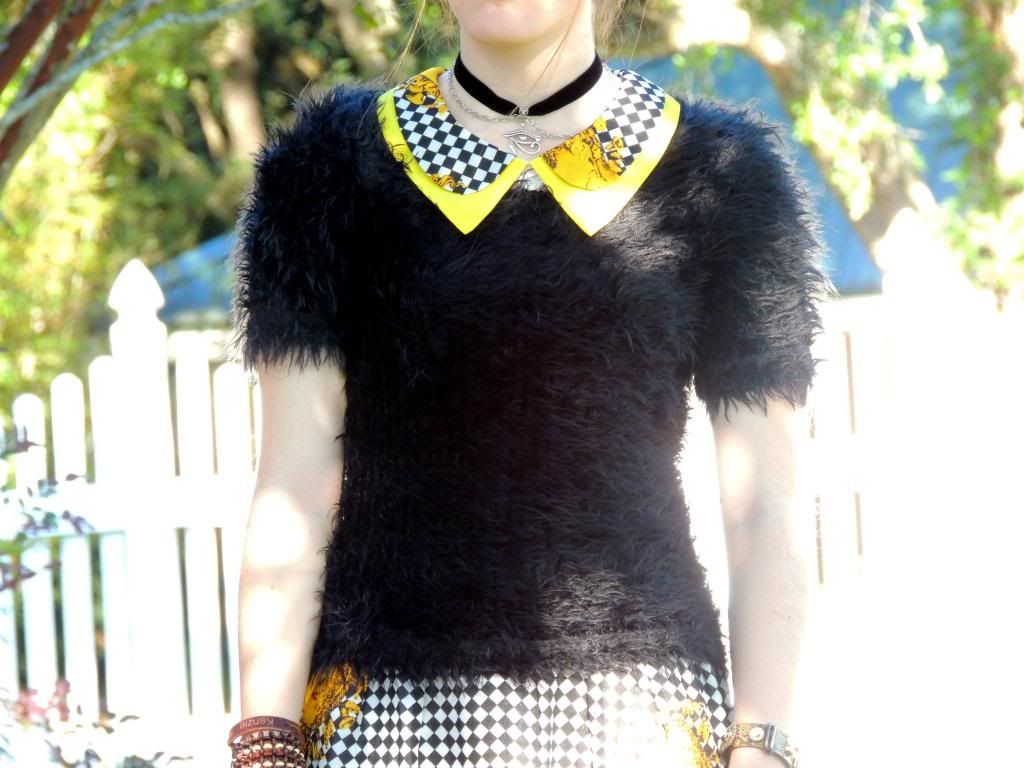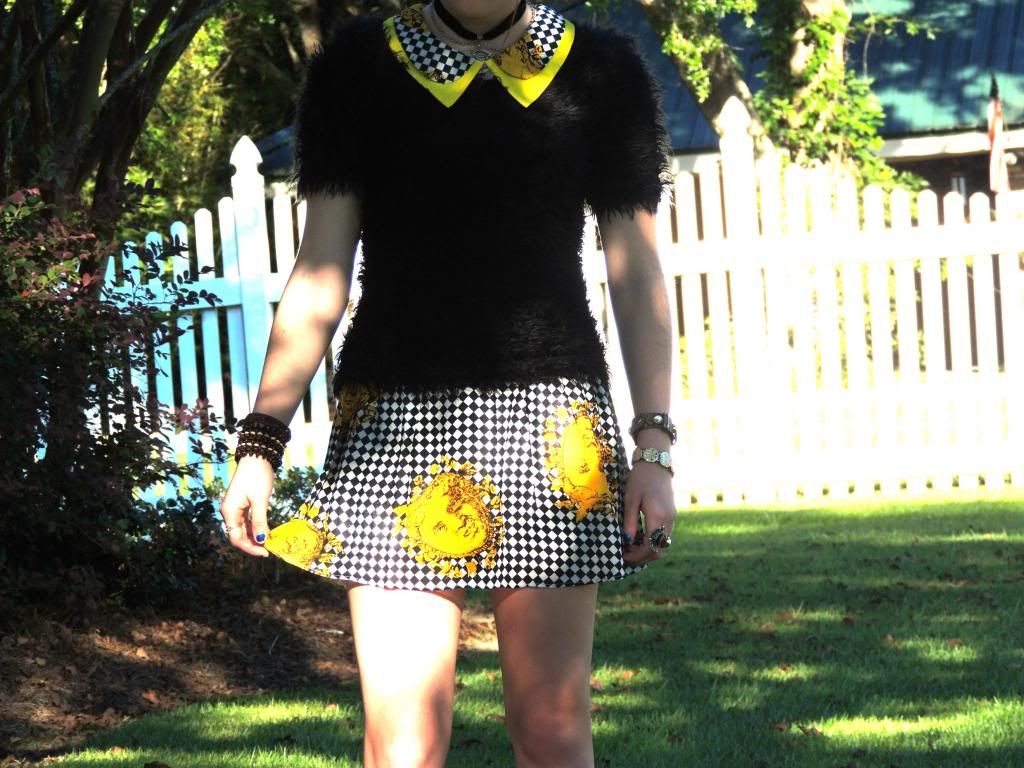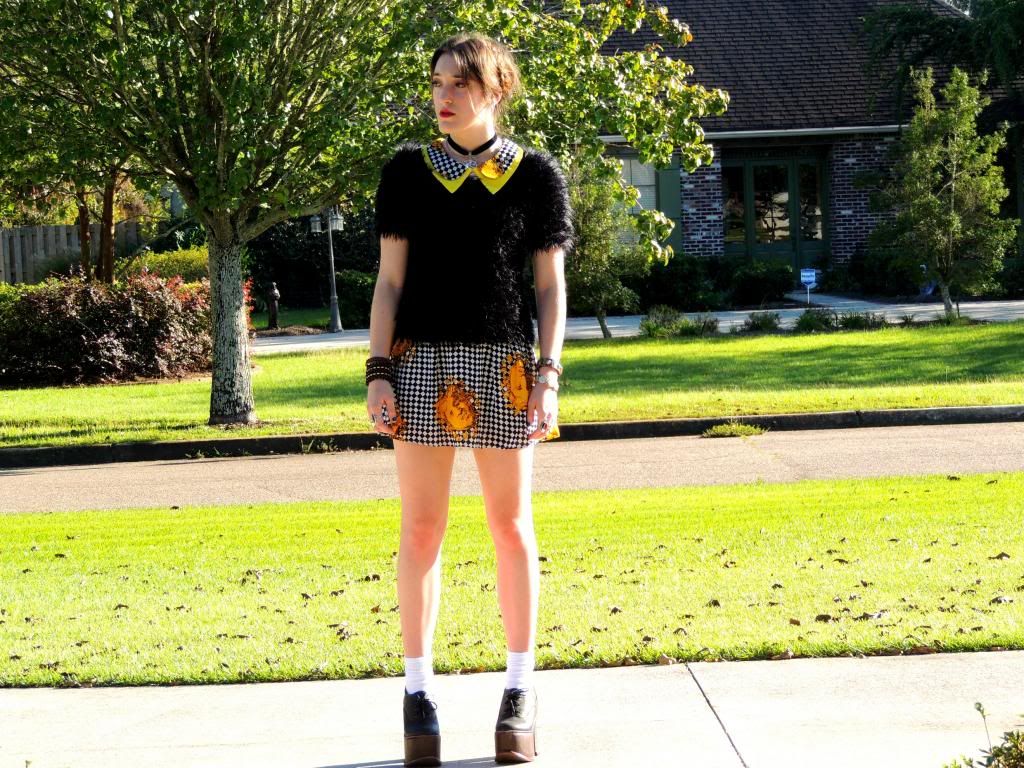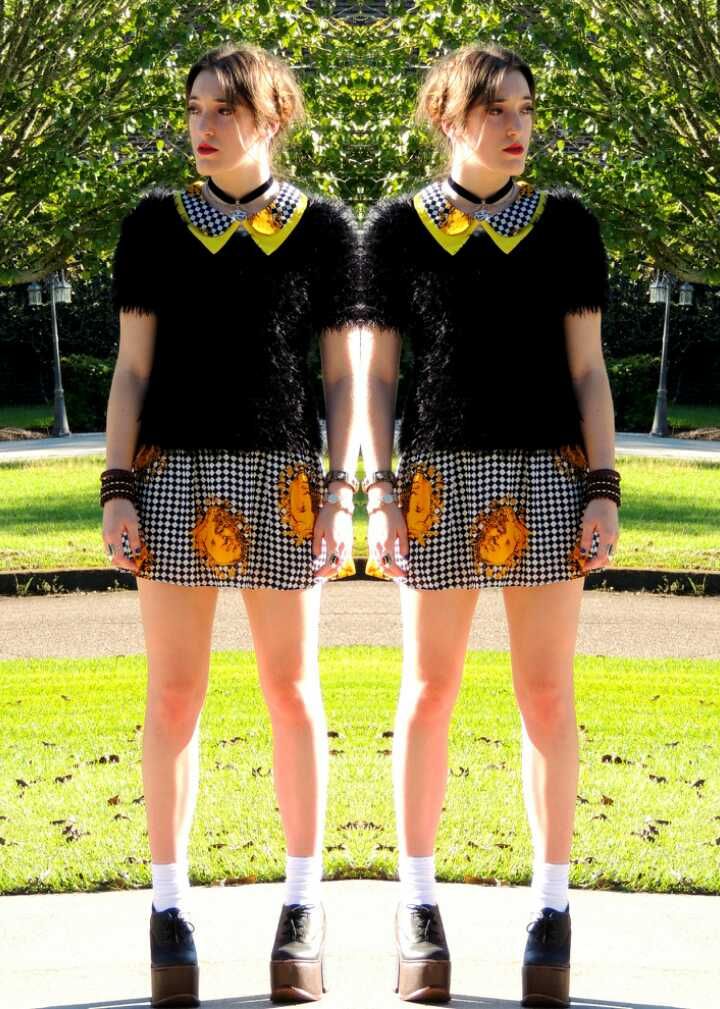 This was the outfit I was supposed to wear to a school event, but of course my dress was too short. Even though many girls there had dresses shorter than mine, I changed. It was also unbearably hot so I would have fried in that carpet shirt.
I got this dress from Oasap specifically for the event. I love the collar and the print on it with Medusa's head (I'm assuming that's her??). And the carpet shirt on top just added to the sassy awesomeness going on.
I also wore my Eye of Horus choker that I got from Etsy. Definitely go check out her shop, she's such a doll and a very friendly seller!
On another note, I just discovered Radical Something. They are a band from California and their music is extremely laid back but fun. No lie all of them are also v beautiful <3