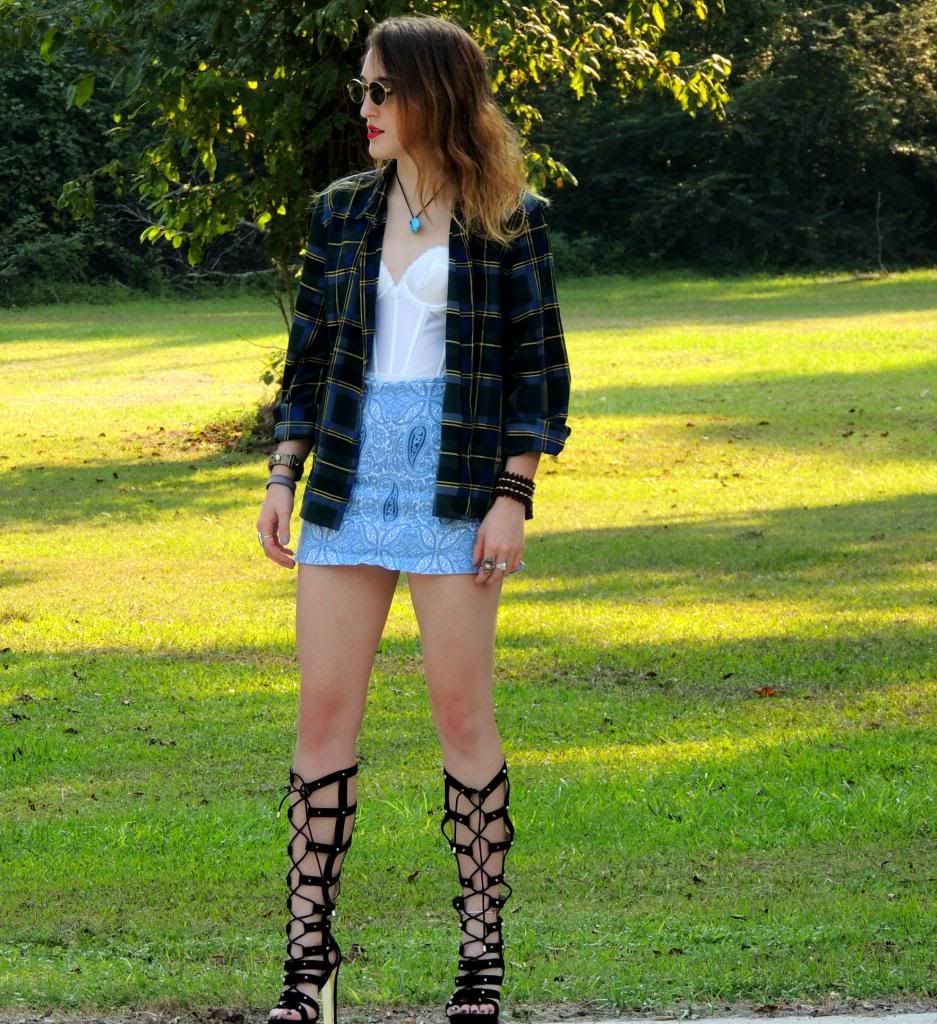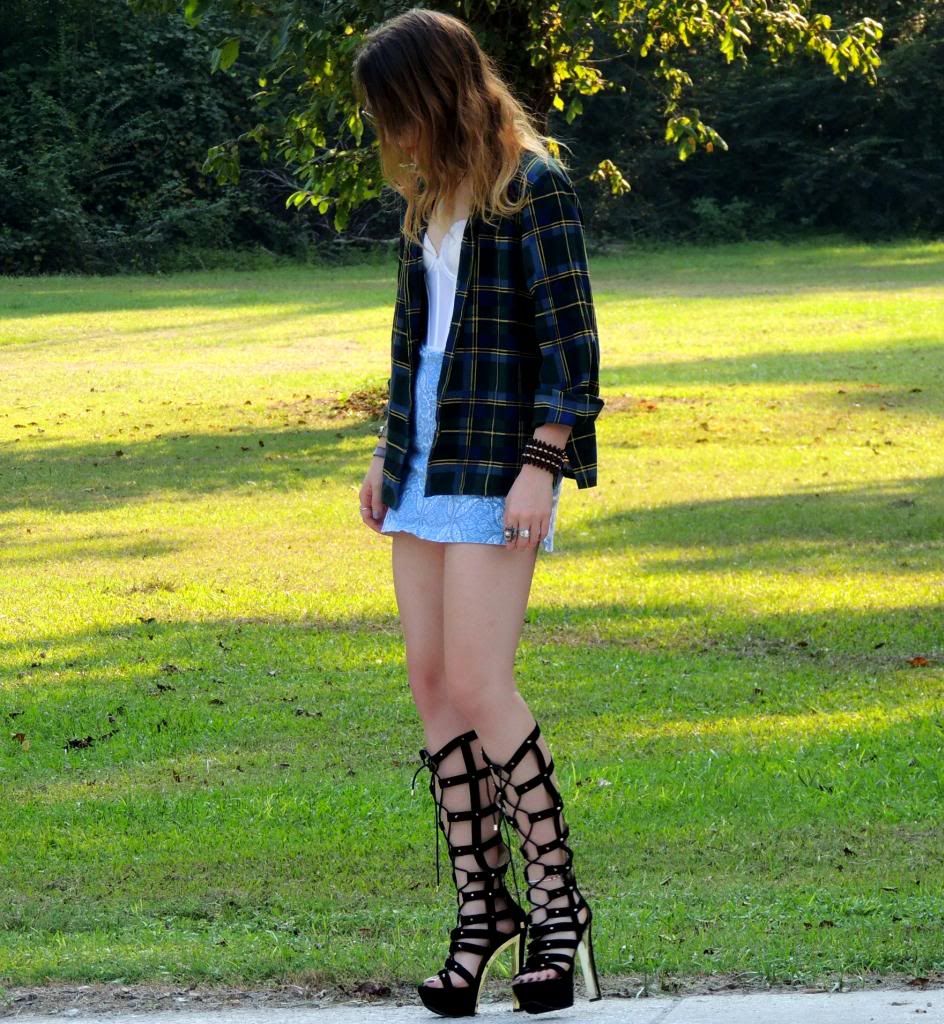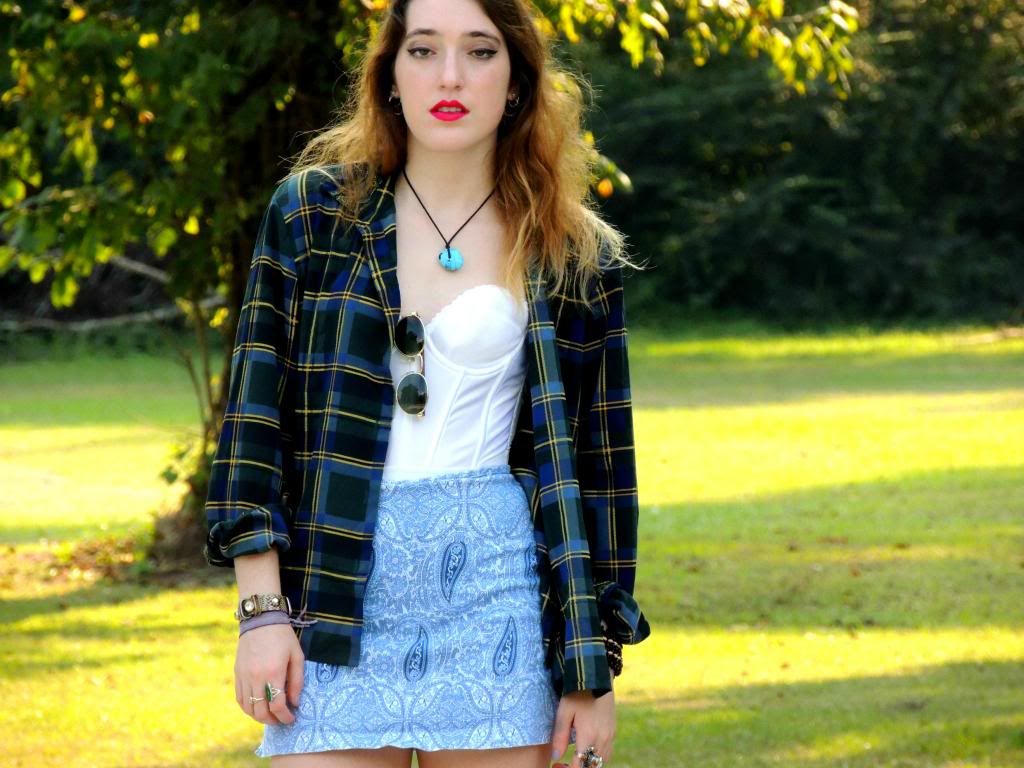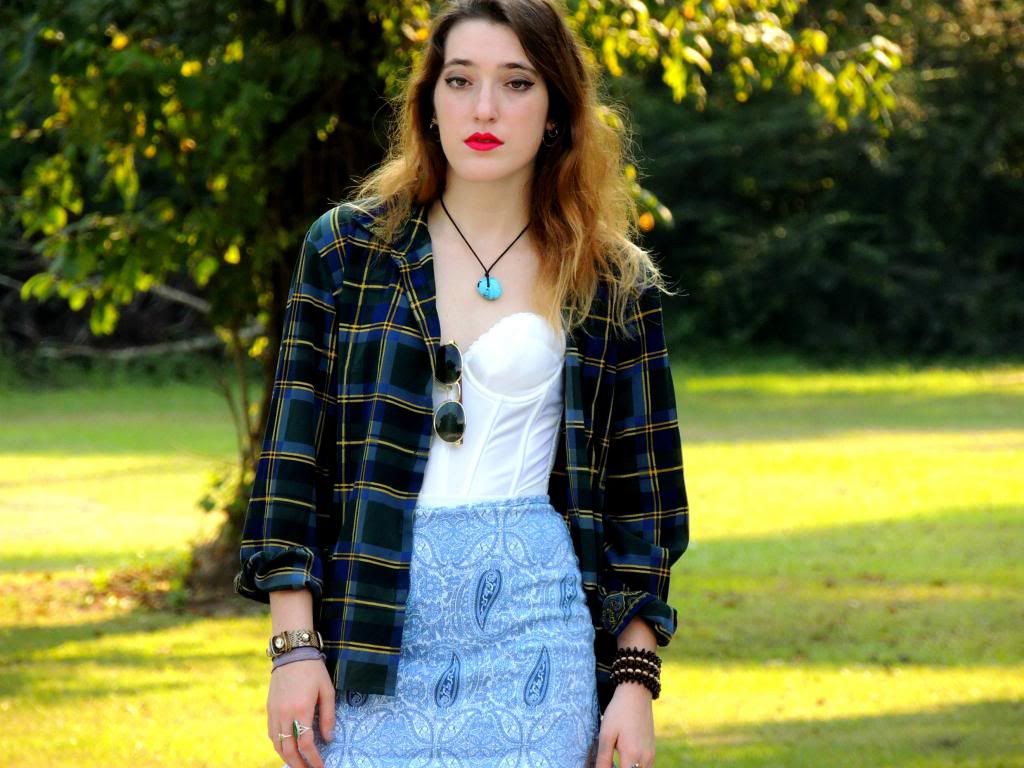 Bustier: Mom's / Flannel: Goodwill / Skirt: Thrift Store / Shoes:
GoJane
I feel like there's a ton going on in this outfit, but I love it. First off, the shoes. As soon as I saw them on GoJane, I knew I was buying them. It was a tough call between the black and silver, but I'll probably wear black more. I may have to just buy the silver ones too... I feel like a sassy gladiator no lie. Like I could totally kick your butt, but I'll look fine as hell doing it, ya kno?
I love this vintage bustier that my mom had. She used to wear it a lot and gave it to me randomly one day, total score.
I also just bought these shorts and I'm kinda sorta weeping inside rn: