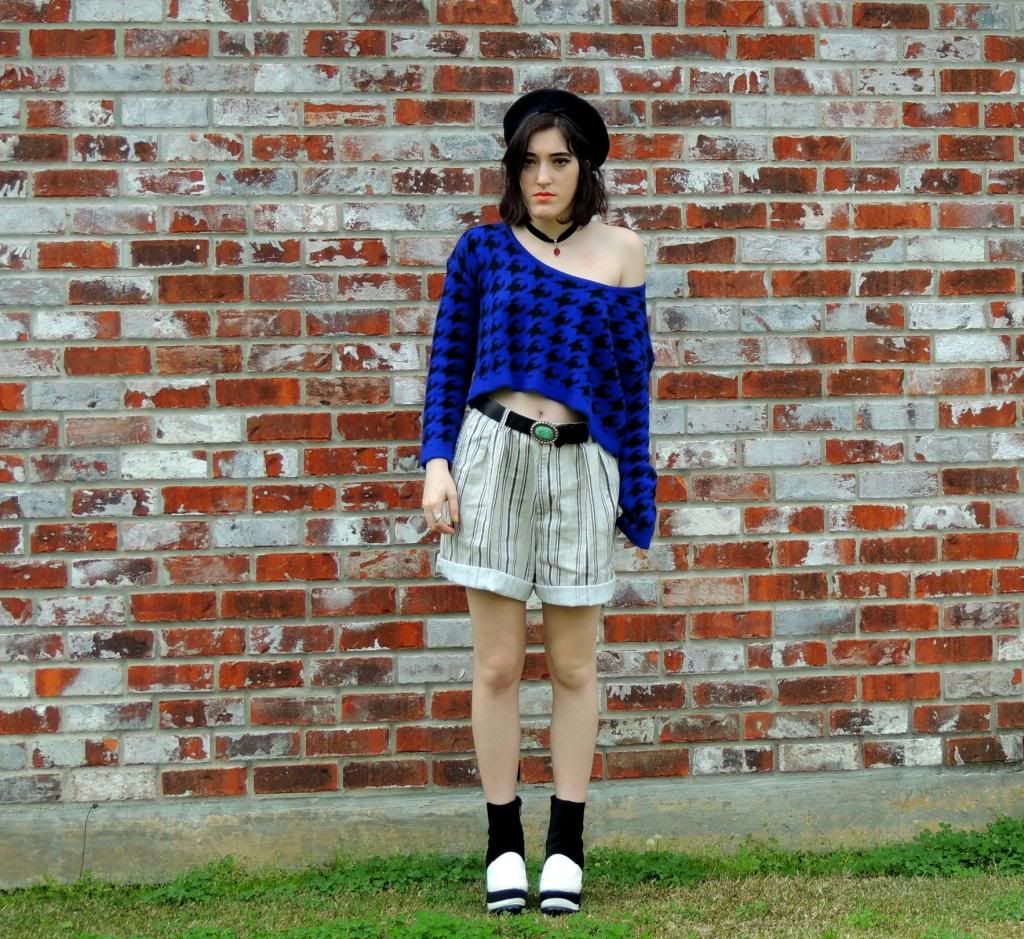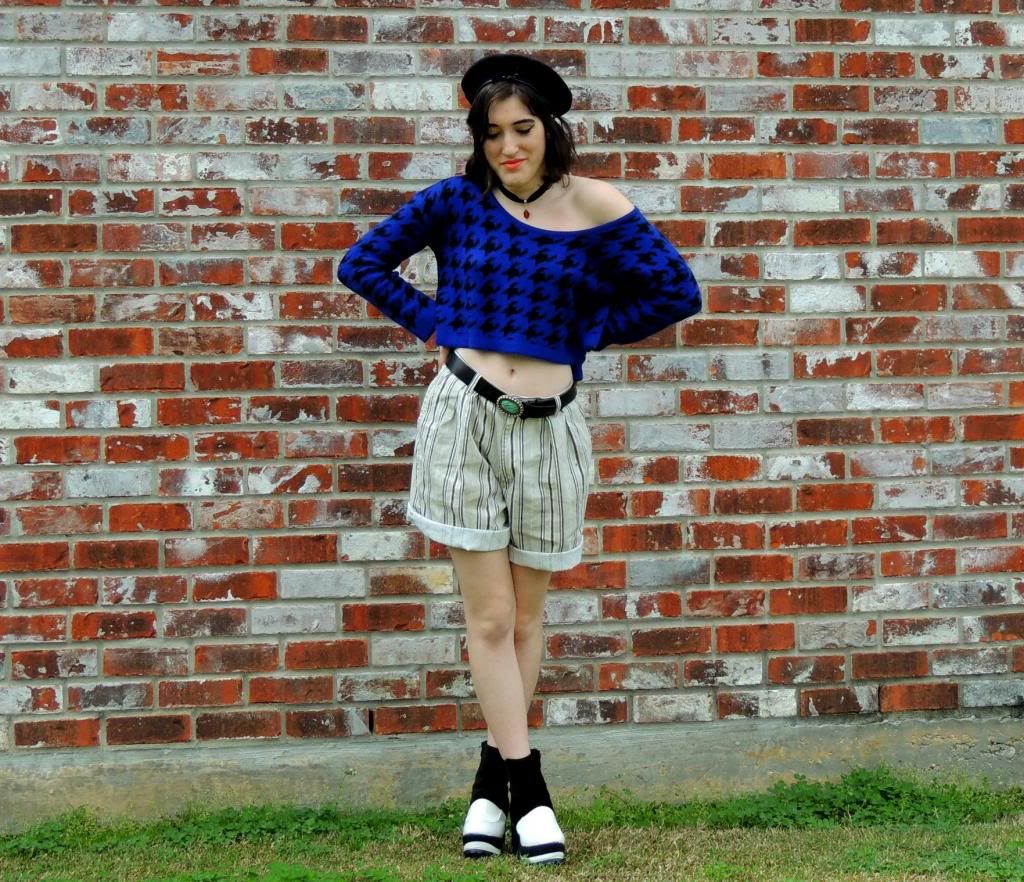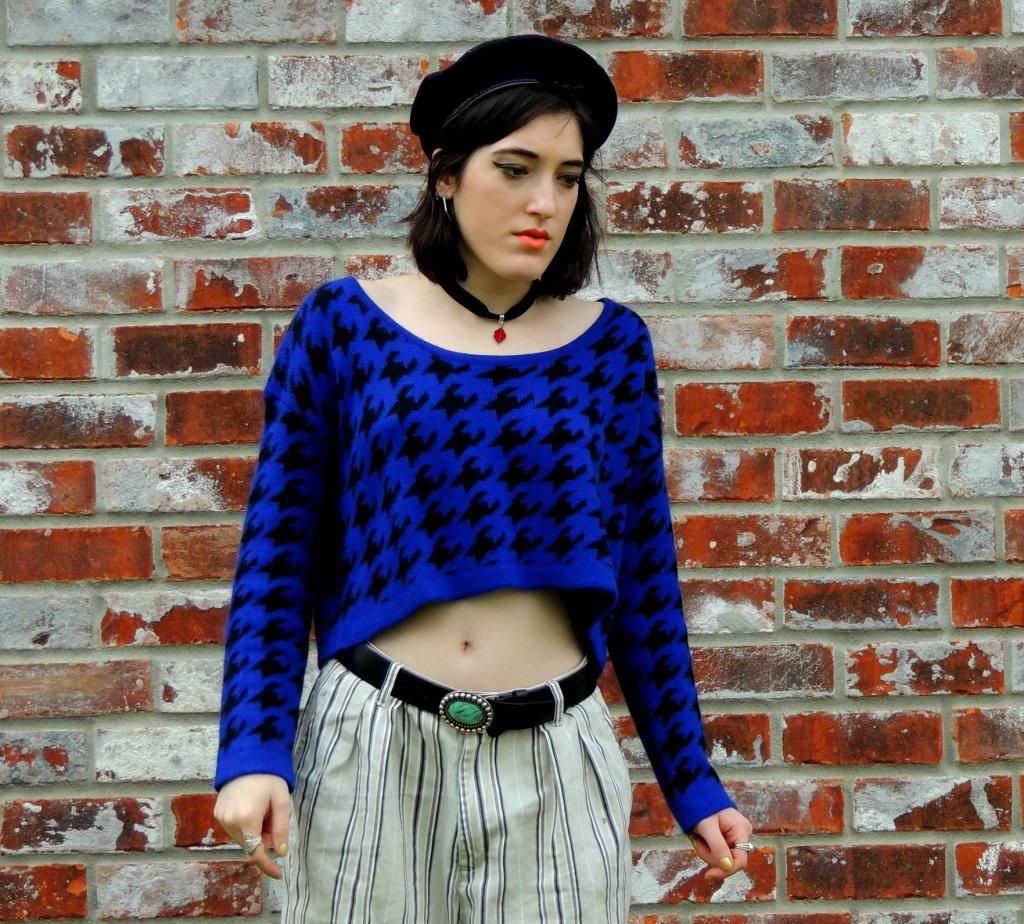 Top: Frock Candy / Shorts: Thrift / Shoes: Sammydress / Choker: Etsy / Hat: Purple Cow
Articulation is a difficult thing to master. I wear outfits that articulate my personality, but lately that has been slipping. I've spiraled into a phase of self-doubt and uncertainty all because of the concept of college and career paths. Of course I want to do something that makes me happy, but at the same time I want a profit for it (which is totally warped and I curse capitalism for this). I feel that you can sense that through these pictures and my recent outfits. I love everything I wear, because if I didn't, I obviously wouldn't put it on. I feel that I've been trying too hard to be something I'm not just to gain attention or fit in with 'blogger criteria'. I still have a broad field of what I want to do in college and as my career, so I'm attempting to channel my creativity through different mediums, such as YouTube and styling photo shoots.
On a lighter note, let's dissect the outfit. I've been dabbling in print mixing lately, and it is really quite fun. I'm not a huge fan of houndstooth, but I loved the blue in this sweater too much. I love combining feminine pieces with masculine ones to create uncertainty within the look. The cropped sweater combined with the baggy boy shorts is awkward but so right at the same time. This hat is perfect if you ever want to recreate a little French student look. And the shoes. Always right in any outfit.
P.S. Keep your eyes open for some new projects I'm starting!!