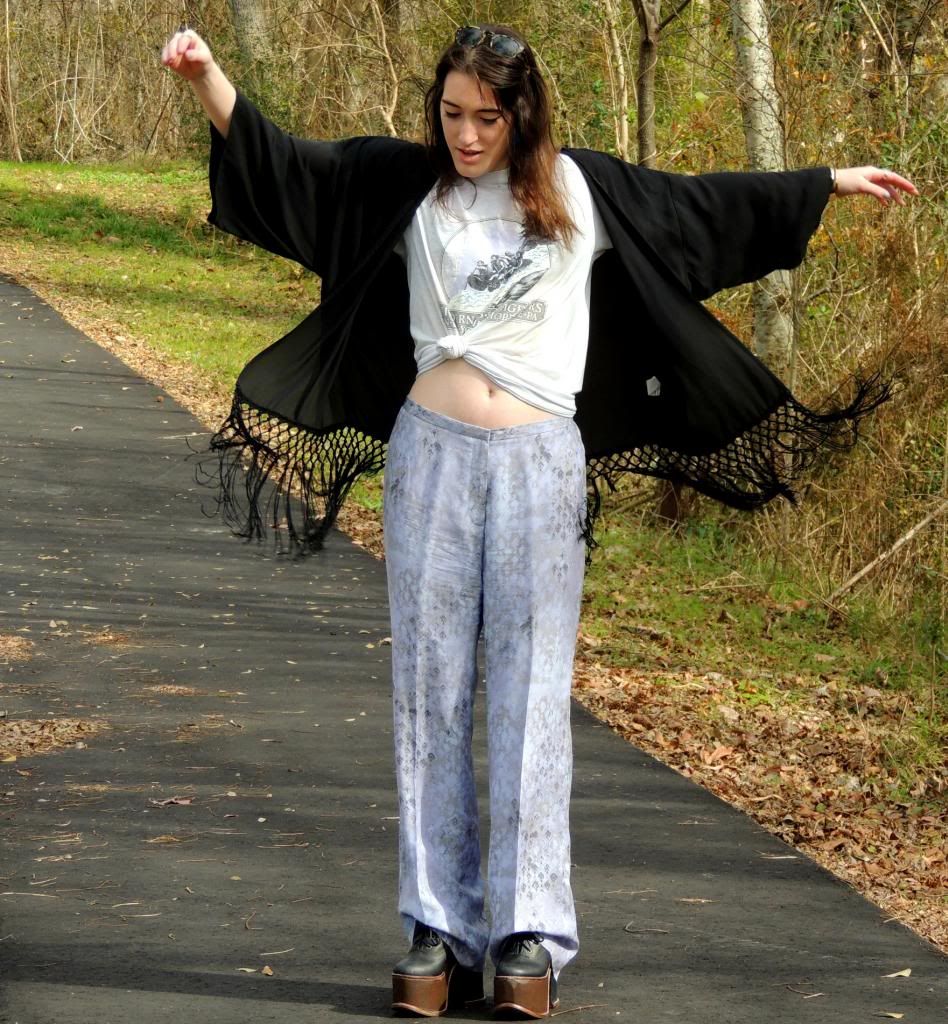 Top: Friend's / Kimono: Frock Candy / Pants: Thrifted / Shoes: Jeffrey Campbell / Glasses: Gift
There are just some days where I feel like being comfortable and messy. I love anything oversized, so I tend to buy clothes that swallow my frame. These pants are at least 4 sizes too big, and that's why I love them. The print is also beautiful, almost like a weird snakeskin. And of course I will always find a way to show my belly button because belly buttons rule.
Speaking of belly buttons, my birthday is fast approaching and I want to get my belly button pierced. But of course, I'm wimpy when it comes to needles so I DON'T KNOW WHAT TO DO (cue sad face). I may just man up or ask them to knock me out before....