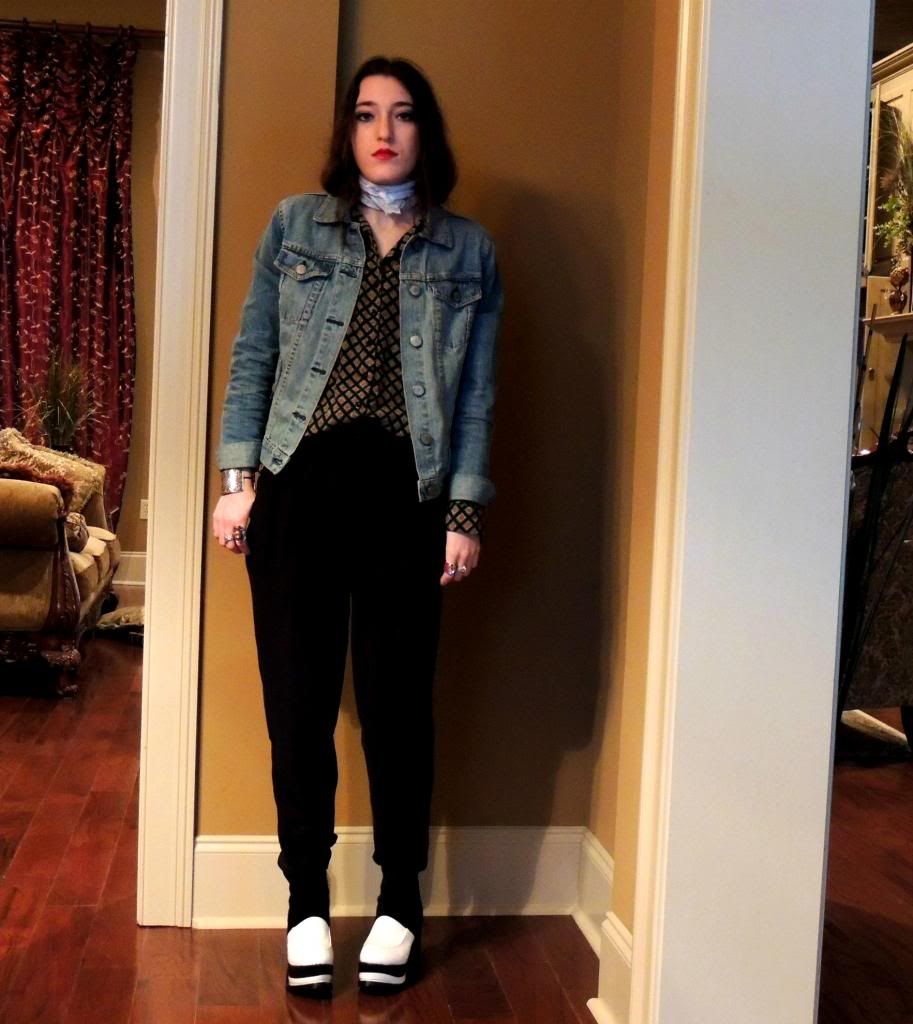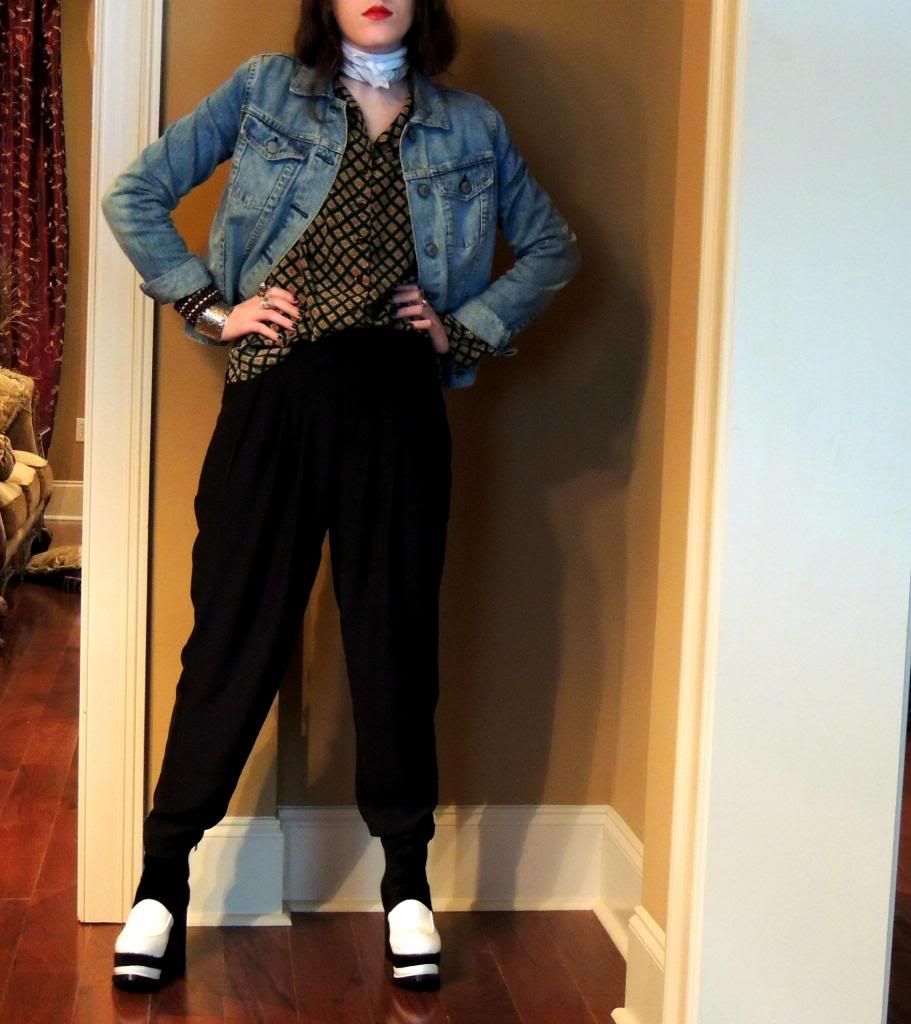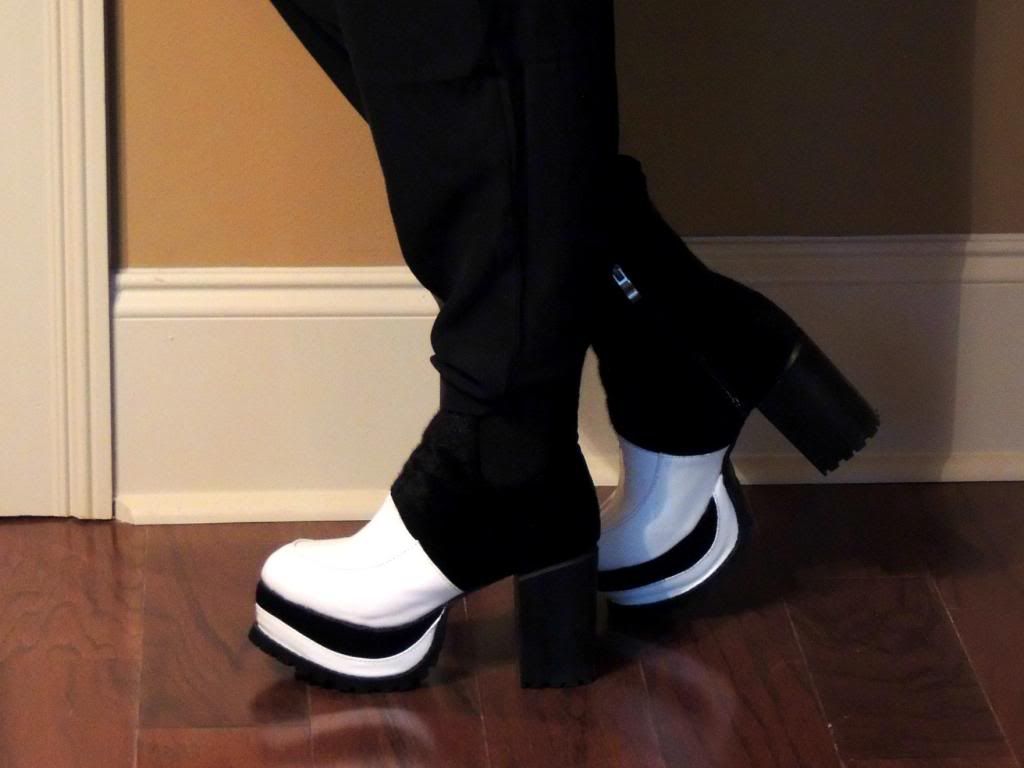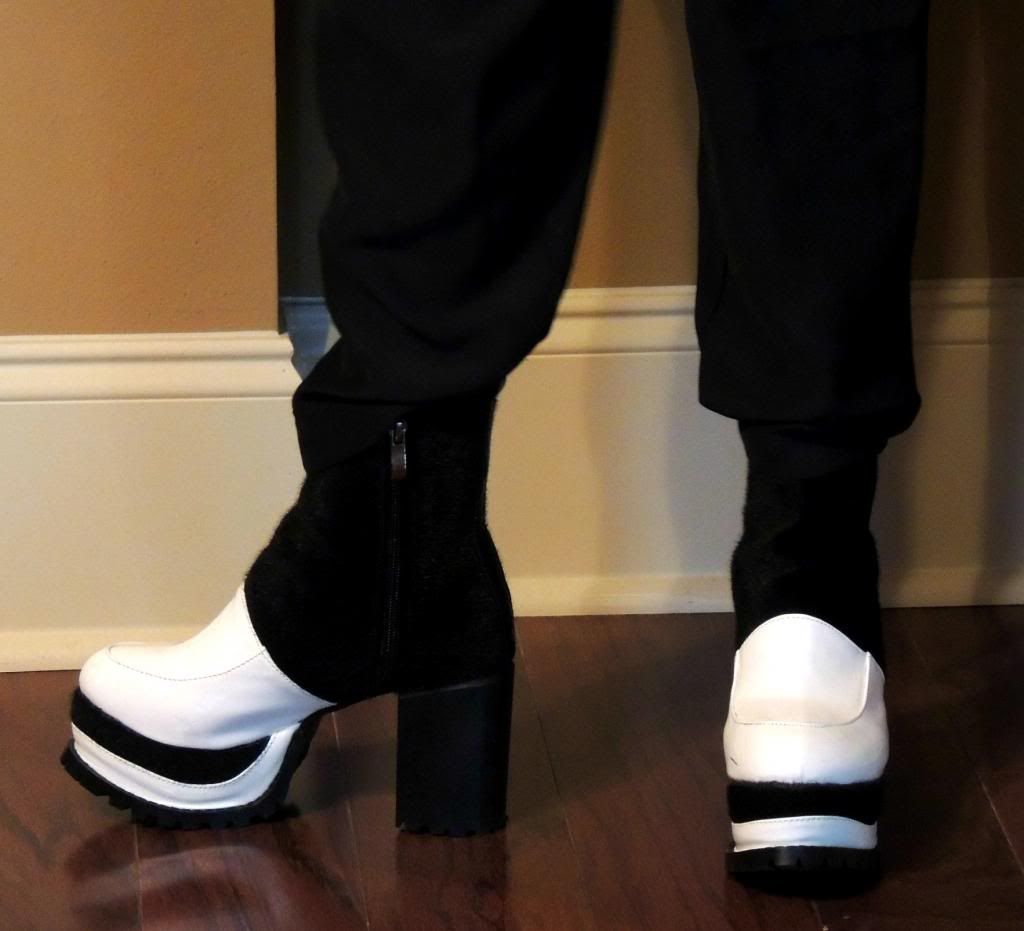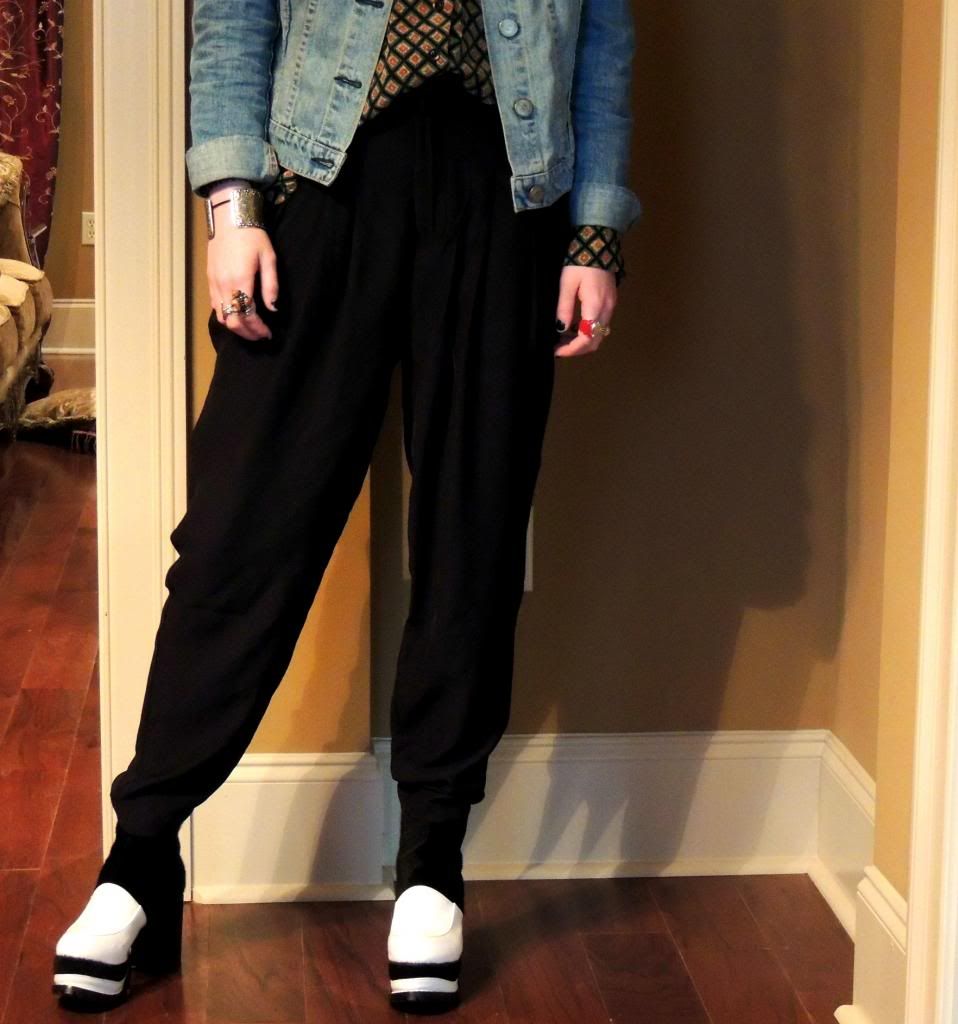 I'm going to be completely honest and let you know that I feel like Amelia Earhart, only because of my bandana (and it would be
schweeet
to fly a lil plane). I saw Leandra Medine of
The Man Repeller
wearing different neck scarves and she mentioned her friend sporting different bandanas around her neck, so I succumbed.
These pants have a funny little story behind them. I bought them online about two weeks ago and they looked so rad on the model (stores always do that...) so I was in. I giddily received them in the mail and immediately tried them on, only to be horrified because they looked like harem pants [Fresh Prince of Bel-Air Harem Pants..]. I kept them on for about an hour, whilst blogging on Tumblr, so I could get accustomed with the idea of debuting these pants in public. I even went downstairs in front of my family to get food, and of course my dad couldn't refrain from laughing. But as I kept them on longer, I grew to like the free flowiness that they provided for my legs. And that brings me to the present. I actually really like how they look now, as I've tried them on with different shoes and the sassiness level keeps increasing.
Now on to shoes. I ordered these from Sammydress and I fell in love. I don't know if you can really see them because of the lighting in these pictures (sry, it was storming outside and I had to document this), but they look almost like gogo boots with pony hair infused into the mix. The white portion is extremely shinny, and the pony hair part adds a little bit of 'yeah I have furry boots, what are you going to do about it?' in the mixture that makes this shoe. The grips on the bottom are actually very useful and help make it easier to walk with these shoes on, while adding the rugged look to them.
And now a little bit of me in gif form... (THIS WAS SO MUCH FUN)