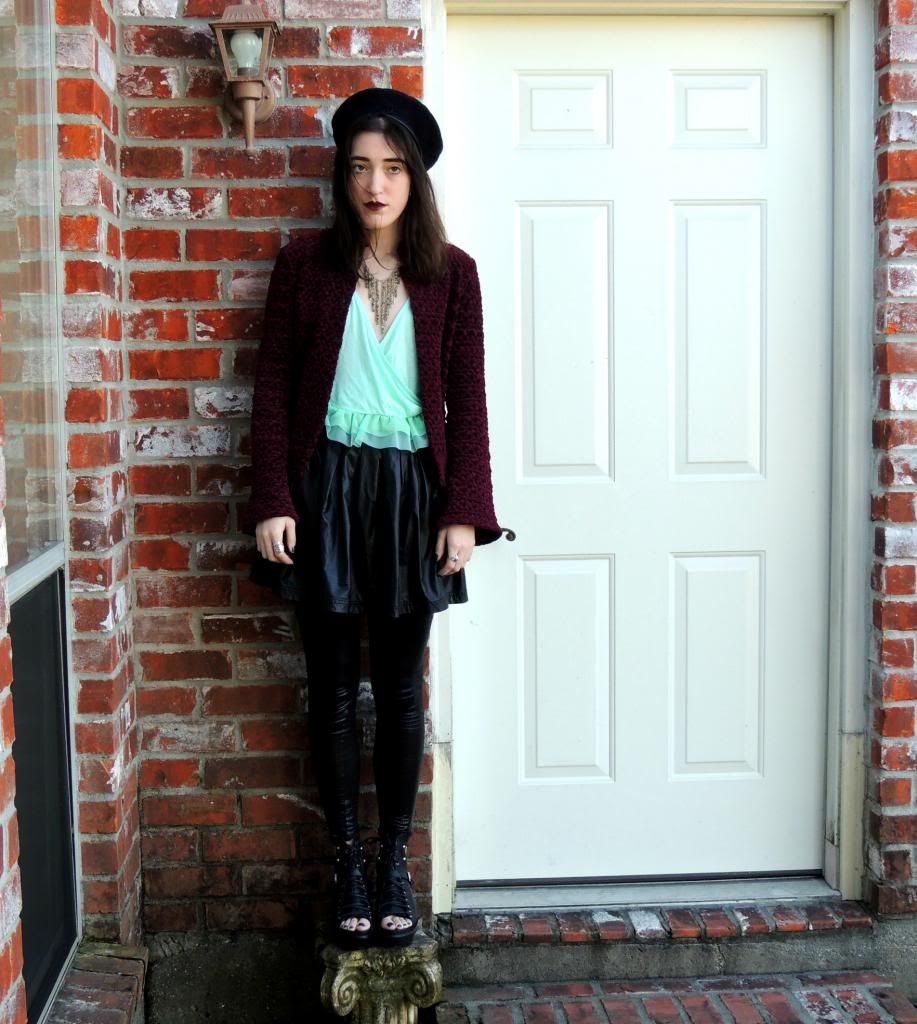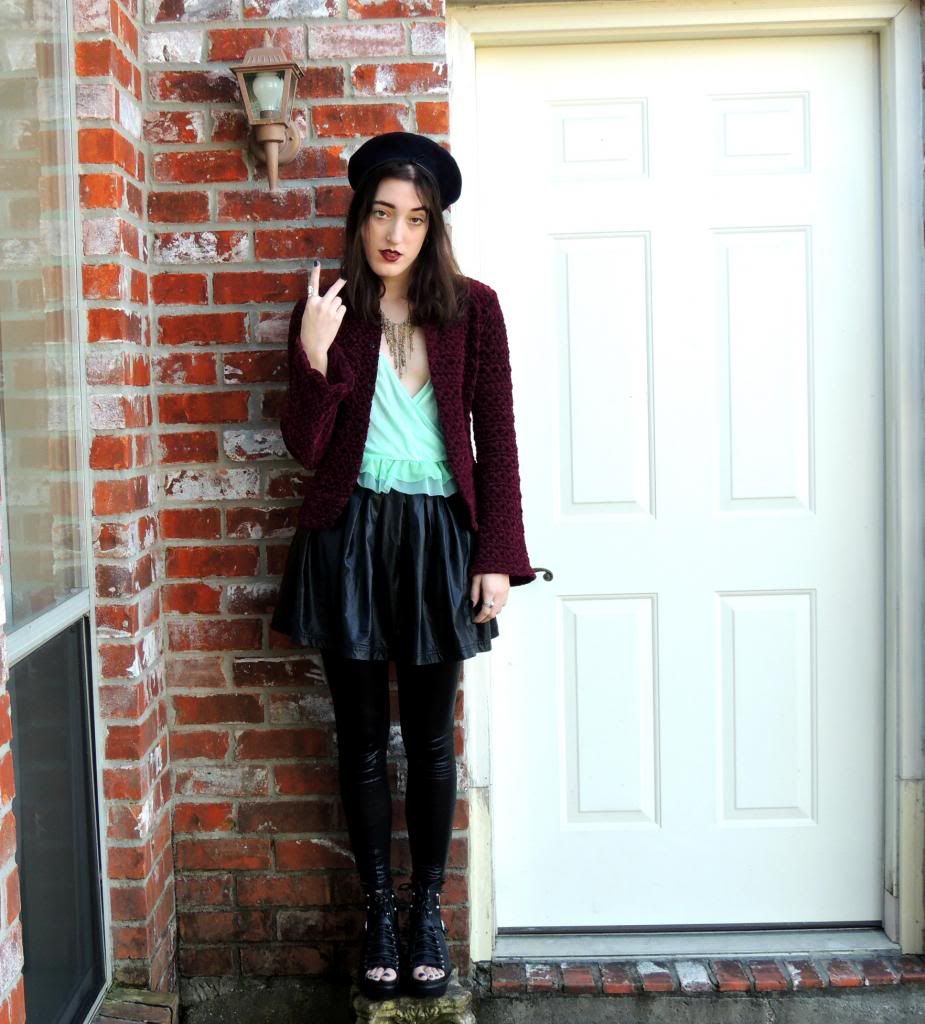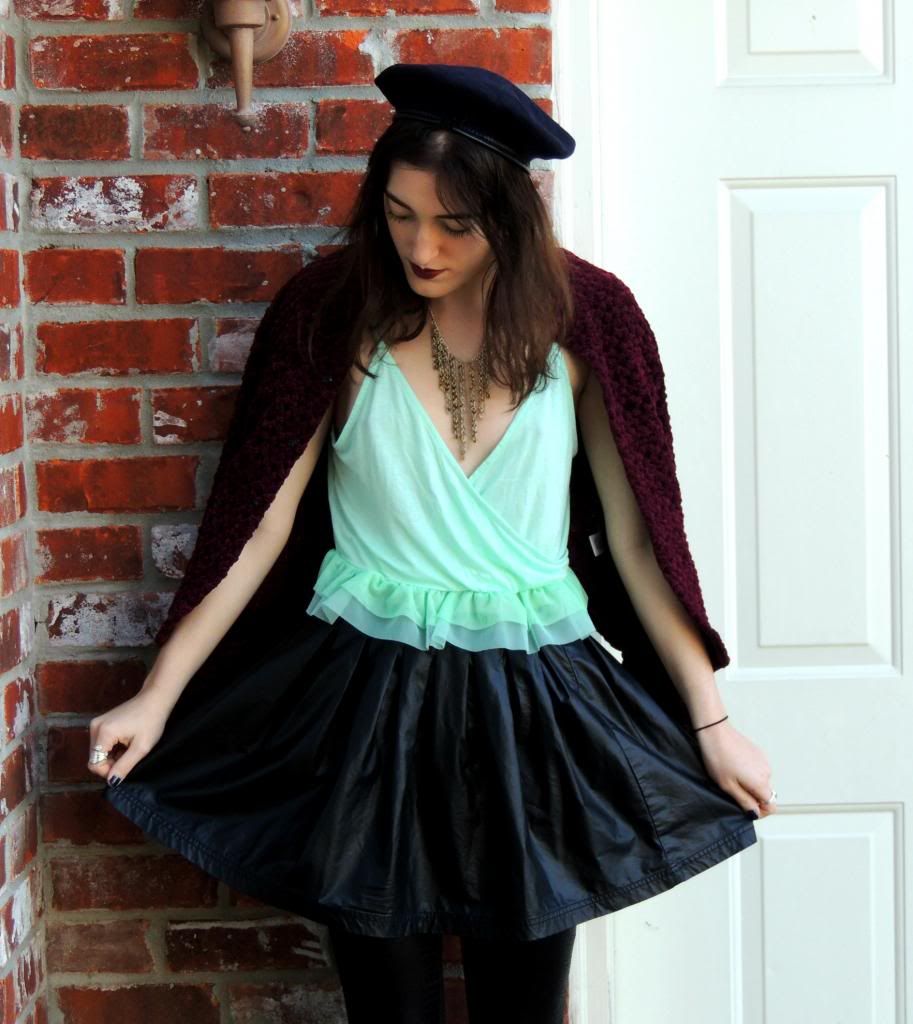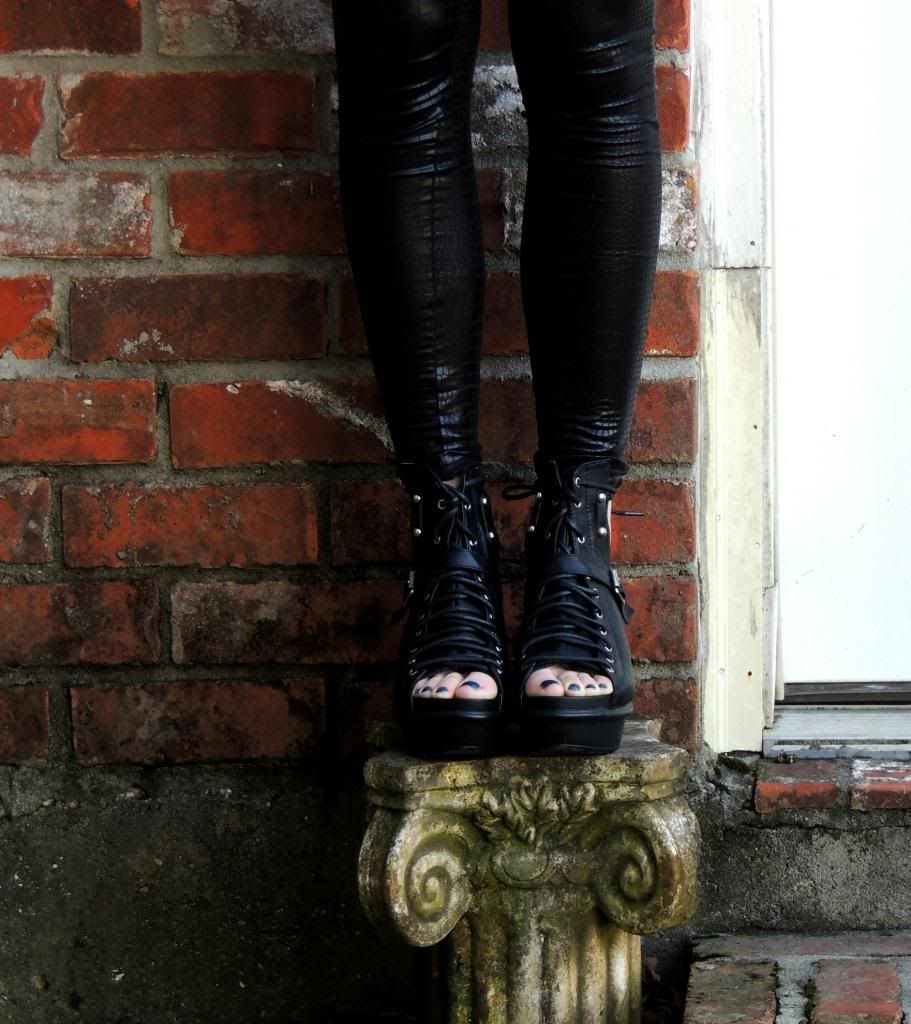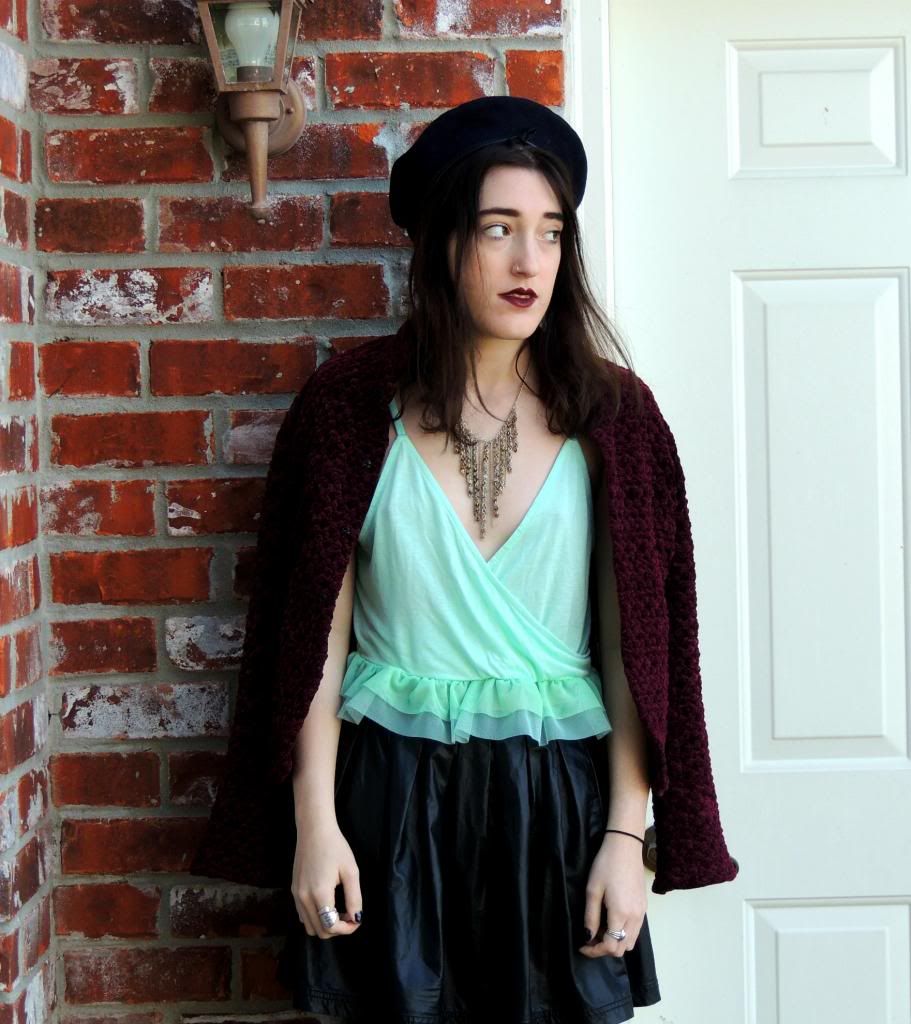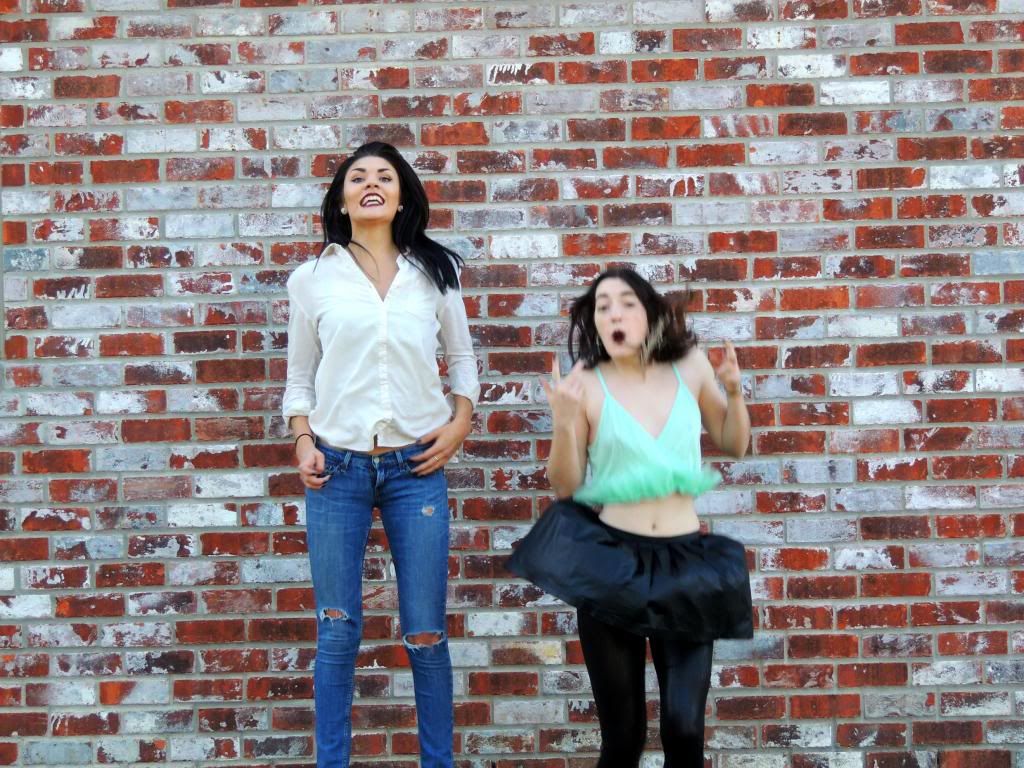 Top:
Urban Outfitters
/ Skirt: XXI / Leggings: Tobi / Shoes: eBay / Jacket & Hat: Purple Cow
Have you ever fallen in love with something that was undeniably meant to be in your wardrobe? That is exactly how I felt about this hat. I was browsing the accessories section at Purple Cow and found this gem. I honestly don't know how it is meant to be worn, but this is how I wear it- like a captain/cute French school girl maybe? I've been very into statement accessories like hats, scarves, and big jewelry, so be prepared for more of that to come.
This cami is one of the other things I got from Urban Outfitters. It's so simple but a little girly with the peplum style bottom. It's also very free flowing, which limits your bra choices (but if you're like me and you don't have to wear one, it's AWESOME, except when you flash passerbys...).
The last two pictures are for comedic effect. Claudia and I have way too much fun with the tripod and my brick wall. She filled in my eyebrows for me, and now I'm obsessed with that look. Strong eyebrows with minimal makeup.
I may start asking questions at the end of my posts. Today's question will be: What are your Tumblr URLs? (I'm always on Tumblr and looking for new blogs to follow, so let me know!)
Signing out, the Captain [my teacher finishes his emails like this]