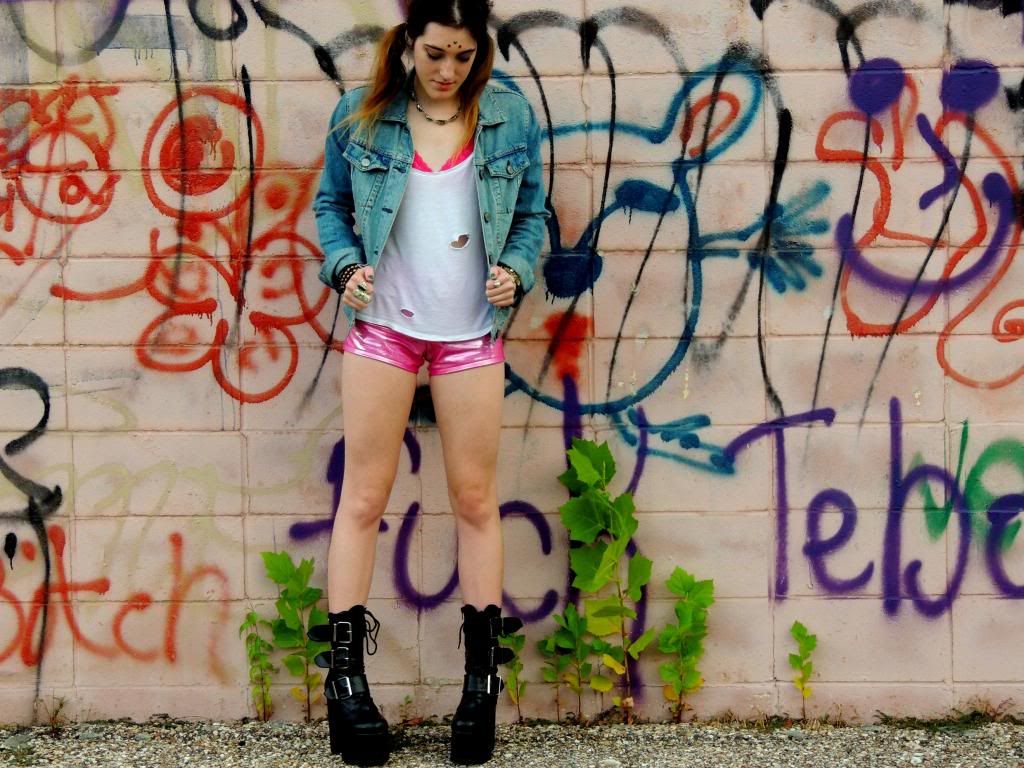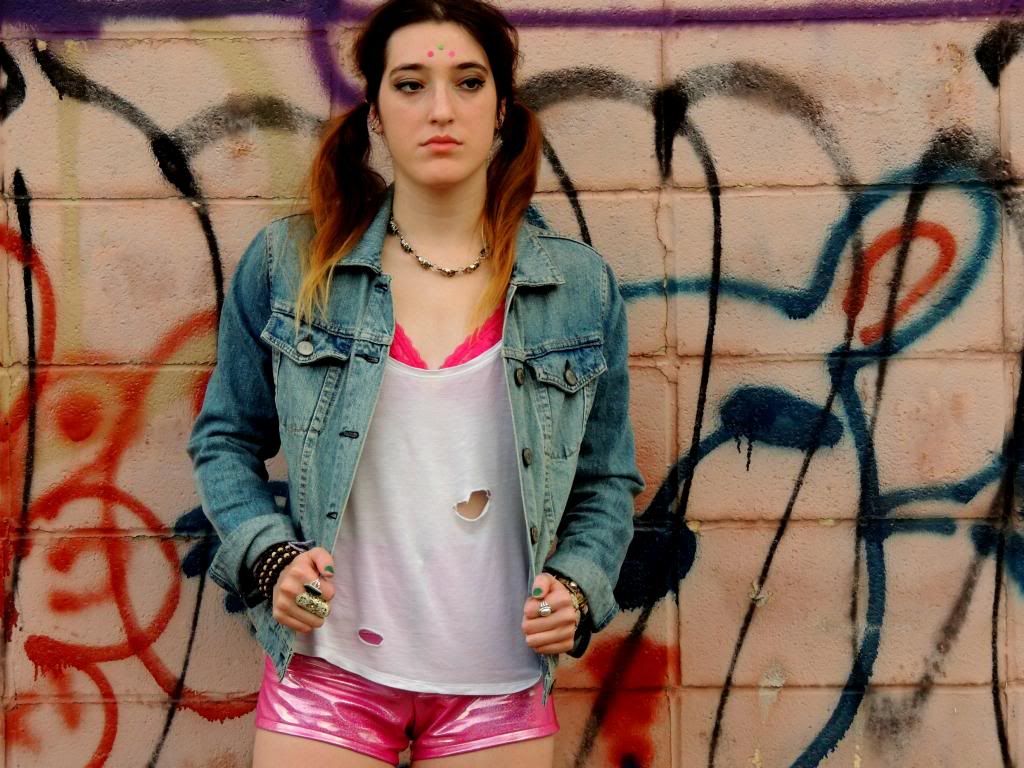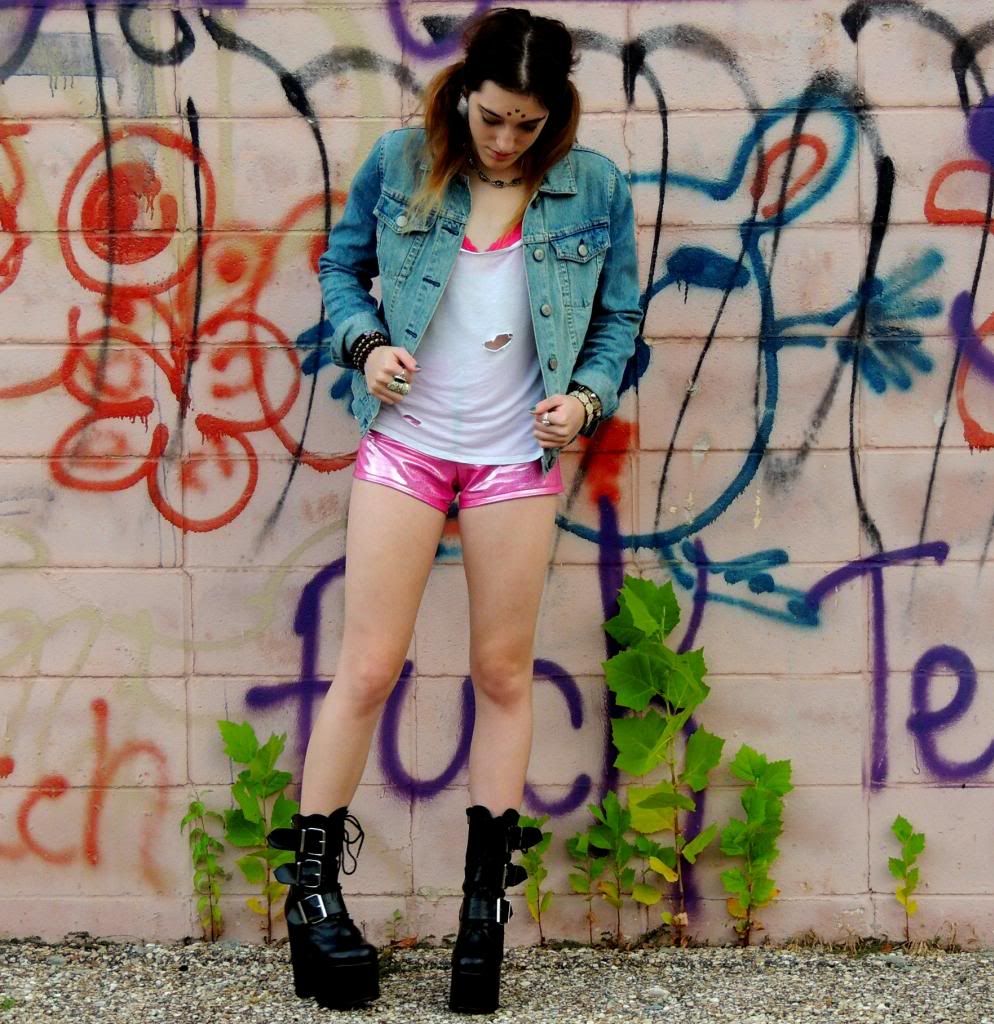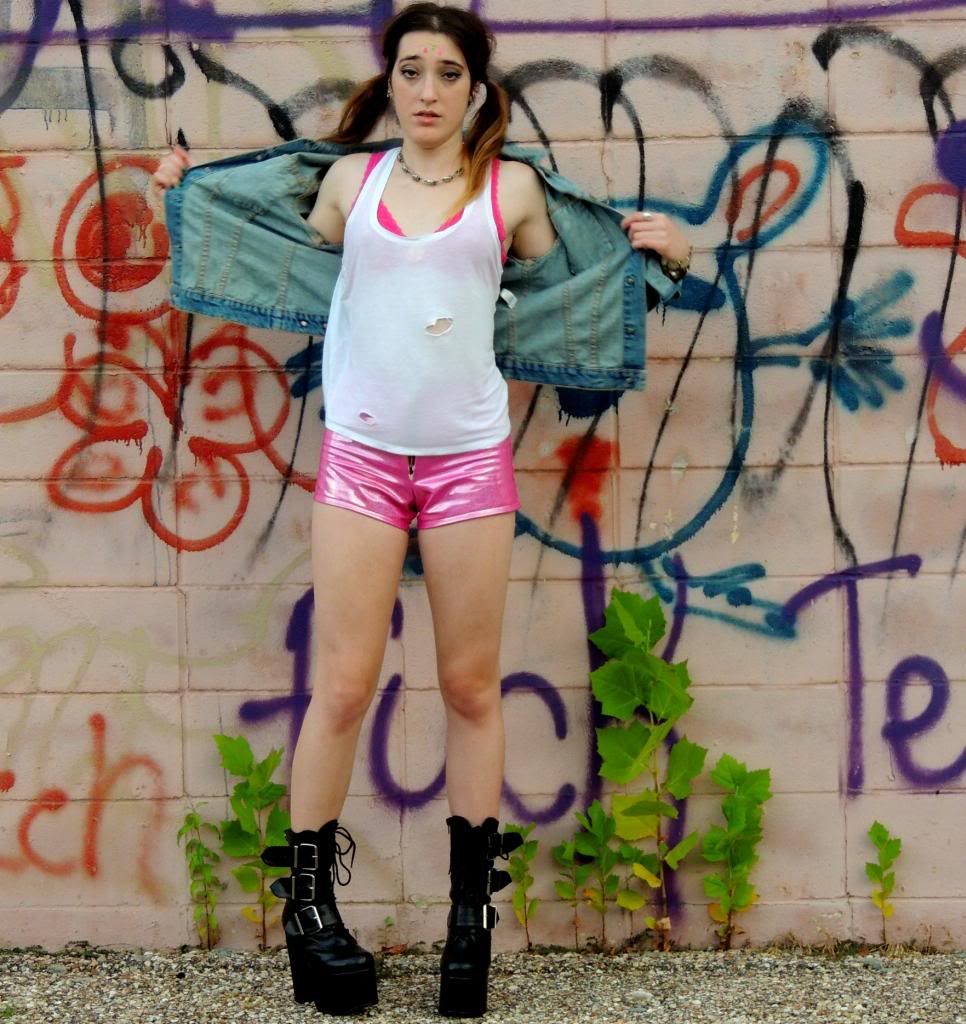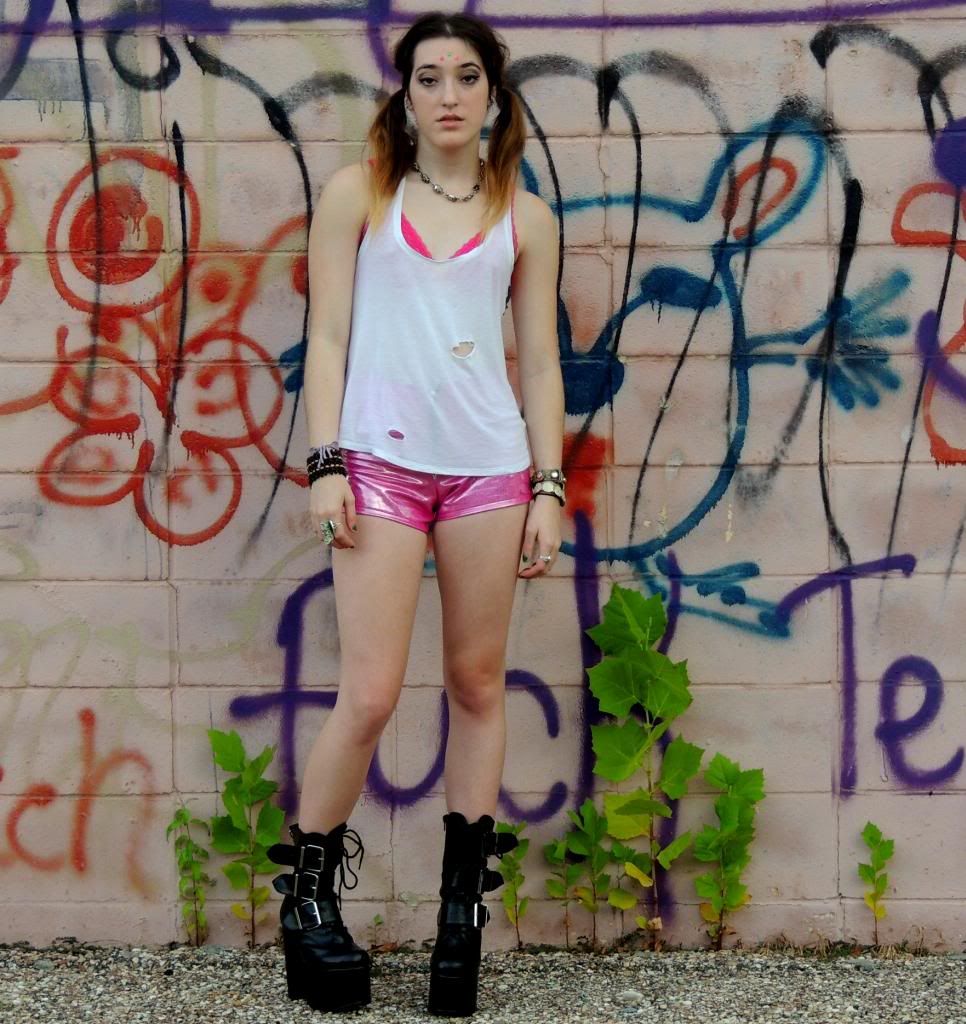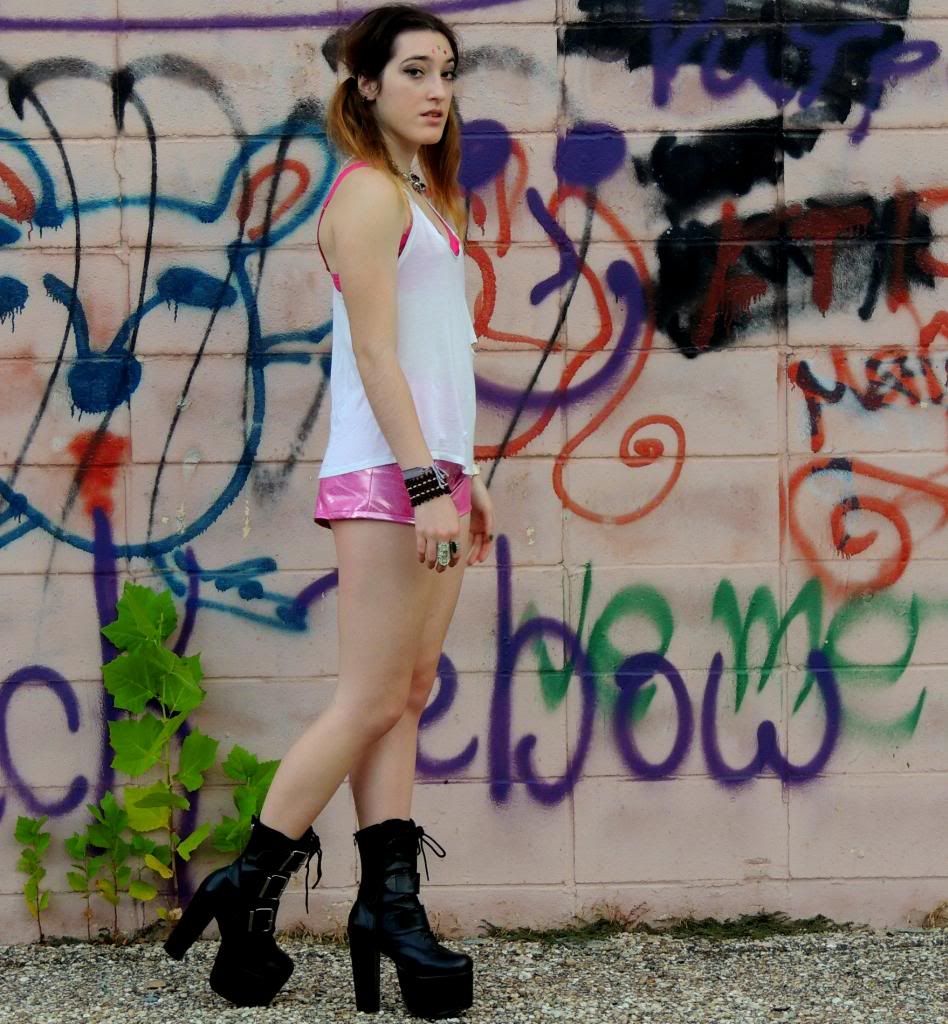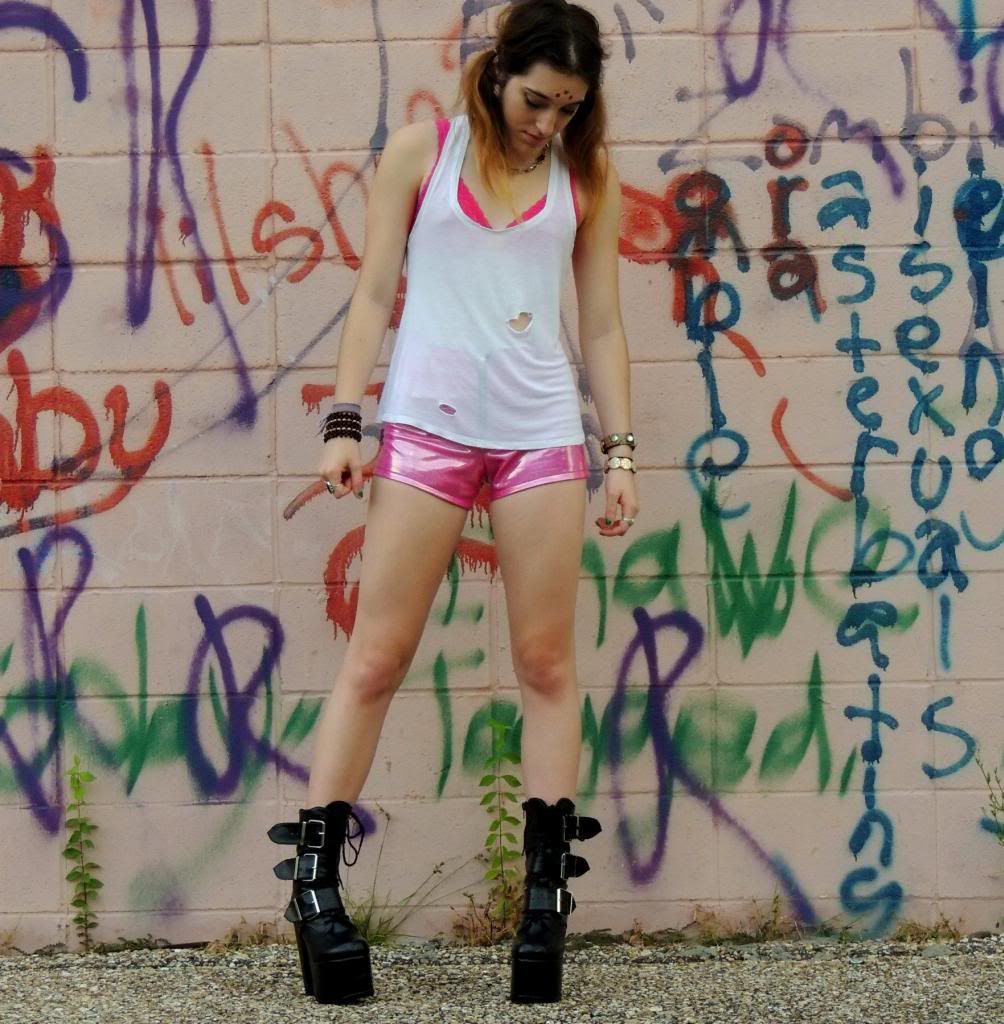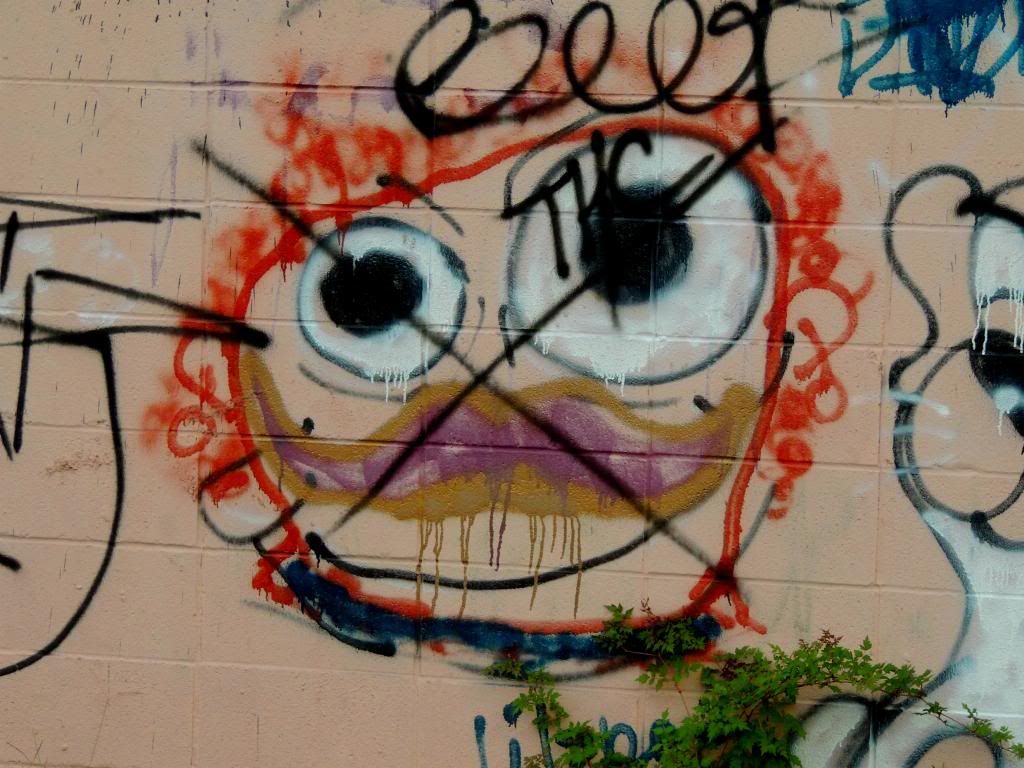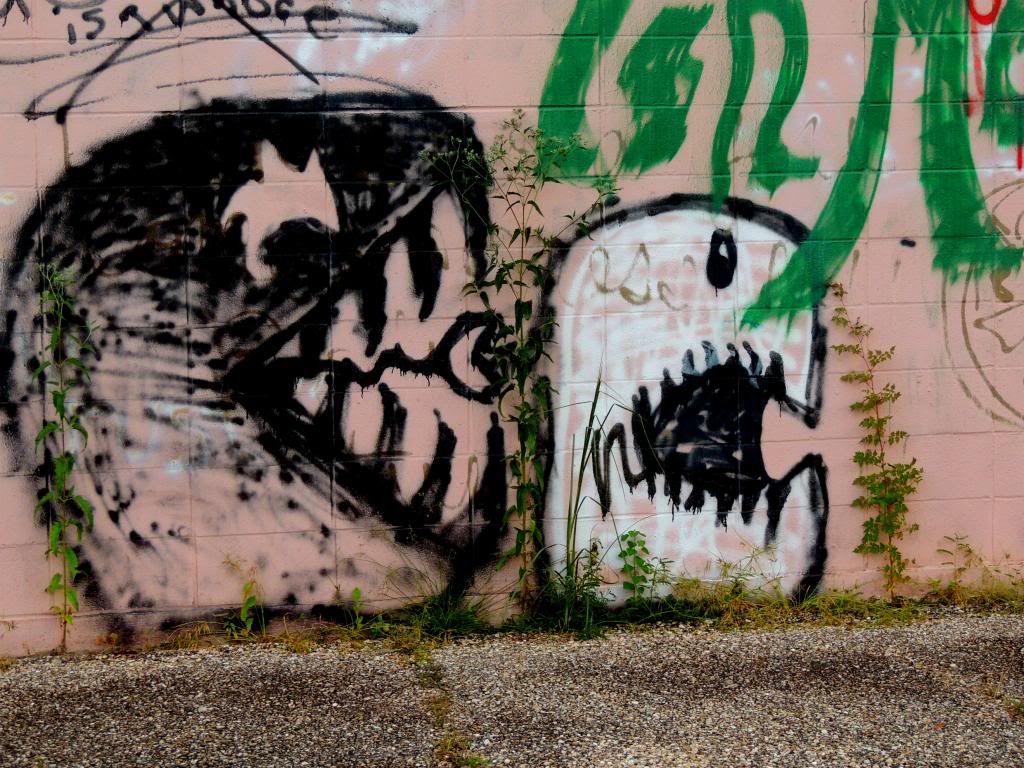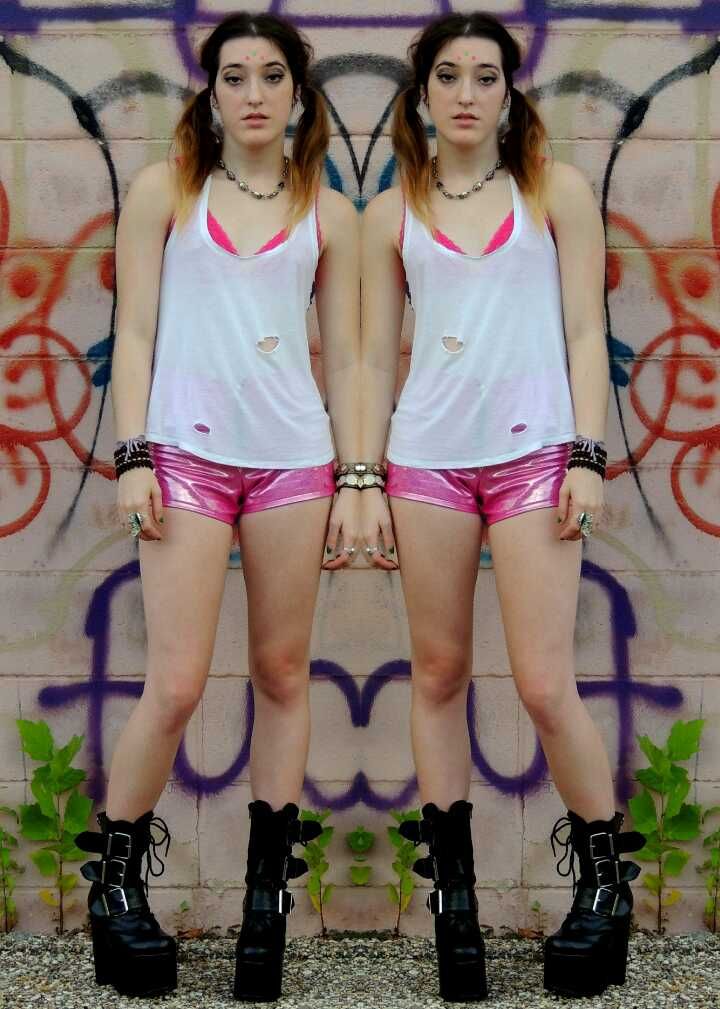 I've finally worn my mega barbie babe shorts that I got a while ago! I love them so much, they're sassy and weird, two of my musts. The only problem I had with them was the fit. I ordered a size Medium since I wanted them to be a little bigger one me, but when they came in they were suuuuper tight. It's cool I'll still wear them, but buttcheeks may fly, just sayin. The seems also started to rip on the side, but I got my grandma to sew them up. Idk if that's b/c they're tight or if the sewing wasn't very strong. Either way I love them and O-Mighty is perfect for weirdly cool things, ya kno?
I'm also not one for buying tons of bras, because let's face it, I ain't got much. I often go for bralettes instead. Claudia and I went into Aerie since they were having a sale (literally everything 40% off) and I was attracted to this lace and satin bralette. It doesn't have padding, so I loved it all the more. I wore it for 4 straight days without washing, yummy I know, and it's the most comfortable thing ever. So yay for bras that aren't really bras?
We also found a new spot to take pics around, which is equipped with some coooool graffiti. It's slightly creepy since it's behind an abandoned building, but blog pics are more important than safety.
Oh, and I figured out how to fix the fuzziness on my pictures, so if anyone needs help just ask!
This jacket from Anna Sui is 2 die 4 (even if it's mens) NYFW post will be next