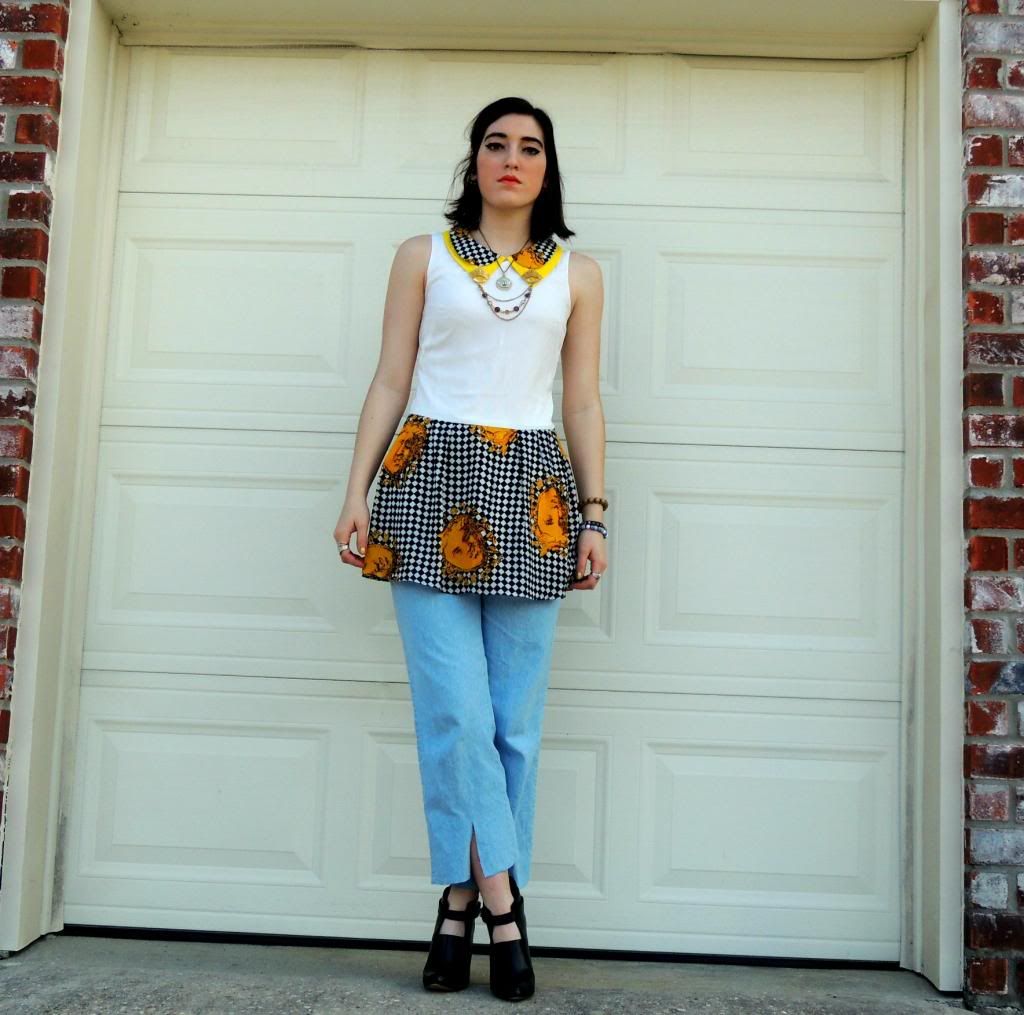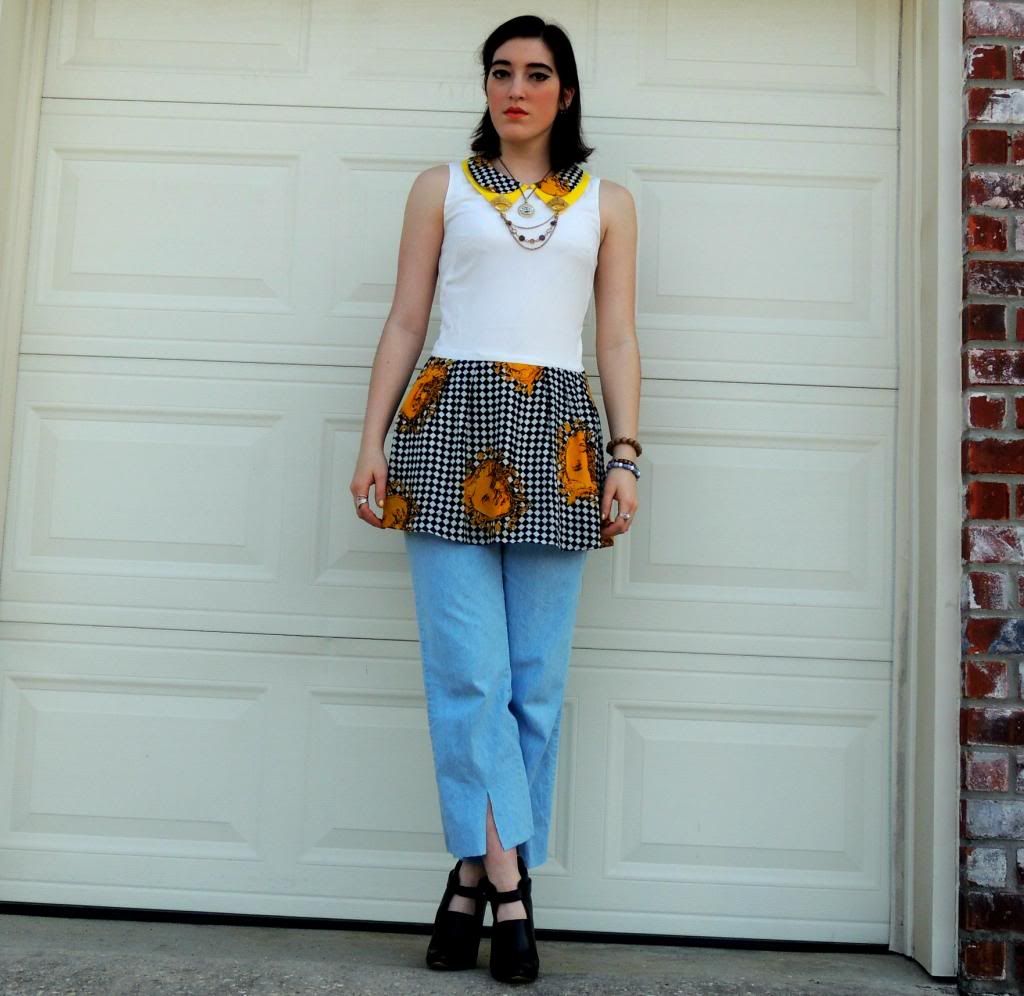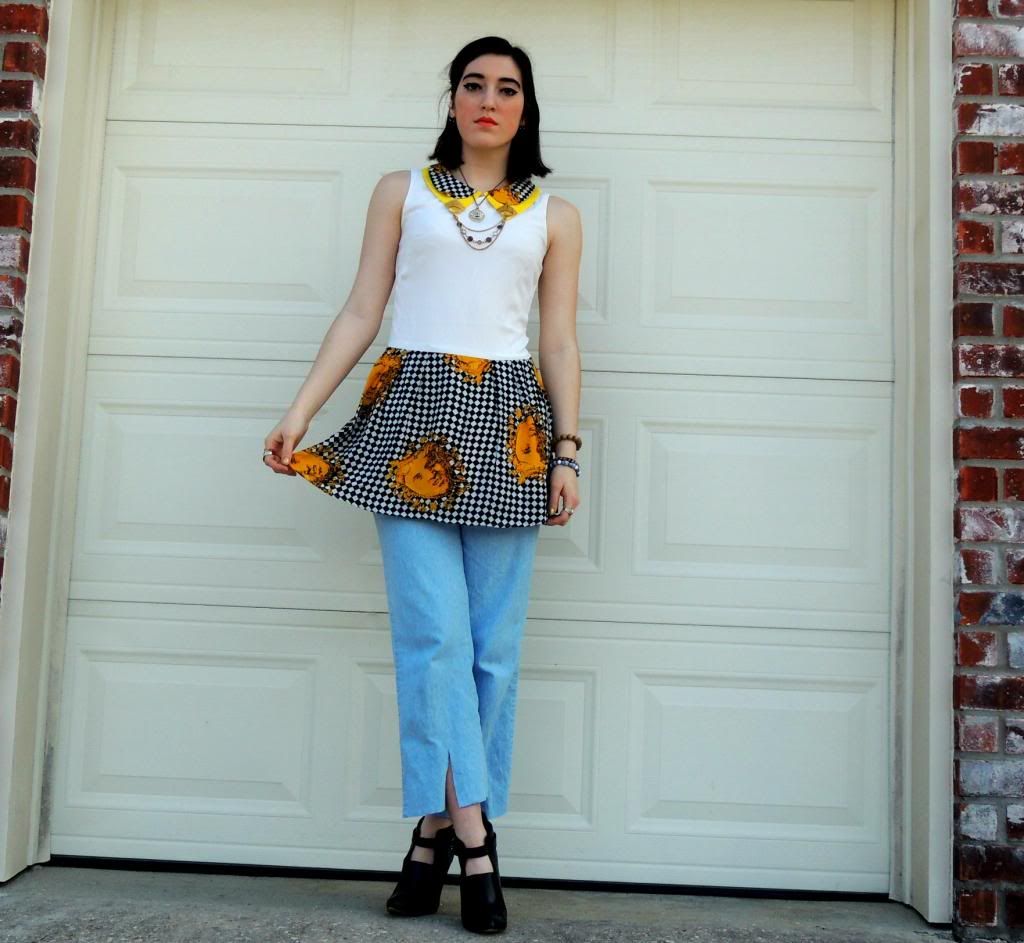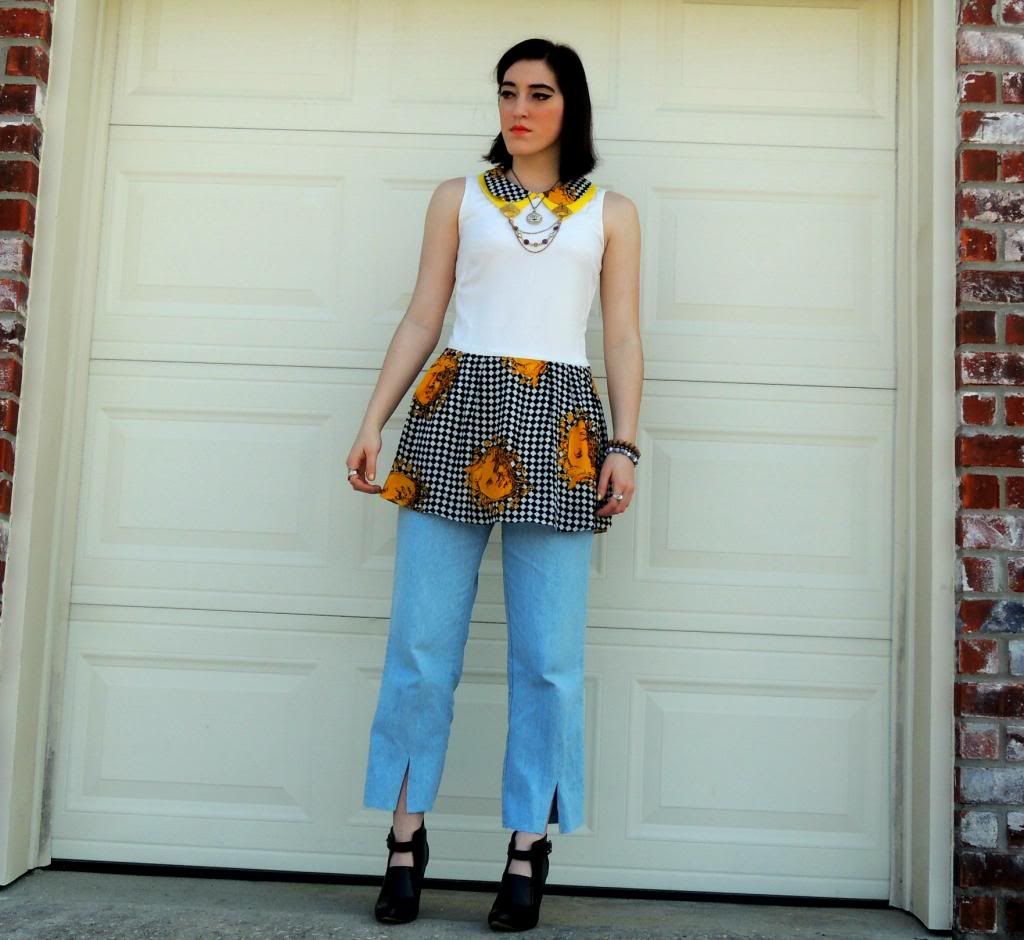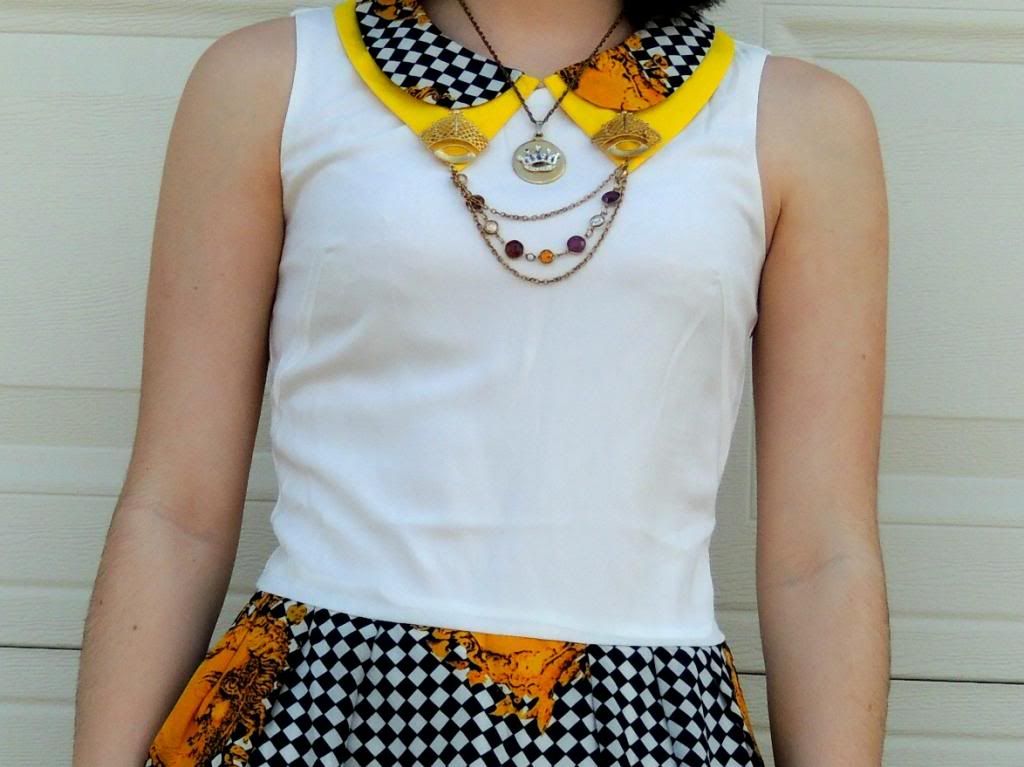 Dress: Oasap / Jeans: Polo Ralph Lauren / Shoes: F21 / Necklaces: Grandmother
I've been on a disheveled housewife kick lately. I purposely flipped my hair outward and put on more blush than normal to appear more like the classic housewife. And of course this dress screams it as well. But then I felt compelled to mess it up in some way that made it more 'me', so I added some pants that I also cut up. And yes, these were Polo Ralph Lauren pants and I took scissors to them. Screw you overpriced pants.
And can we also talk about this necklace and brooch/pin thing?? My Mimi came over to my house the other day with a huge chest of jewelry that she's been collecting for me. She's an avid garage sale goer, so she began collecting different pieces for me. How sweet is that? You should always go out of your way to speak or spend time with your grandparents, they teach you a lot.
On another note, I've given more thought to the styling aspect of fashion, and I feel like I would really enjoy it. I'm not defining what I have to do yet, just keeping different options open. So I've been collaborating with different people from my school/city to help me build a portfolio. I've already done one shoot and I have to say it was freakin' rad. Stay tuned, because I will announce when I create a site for that! Love you guys!