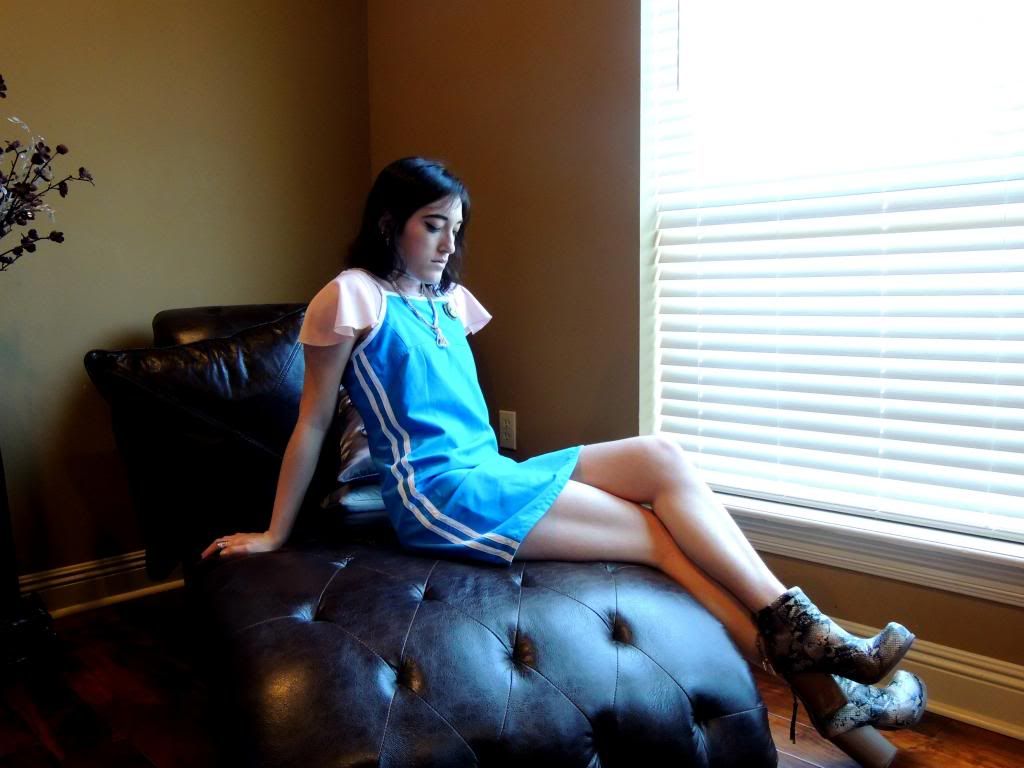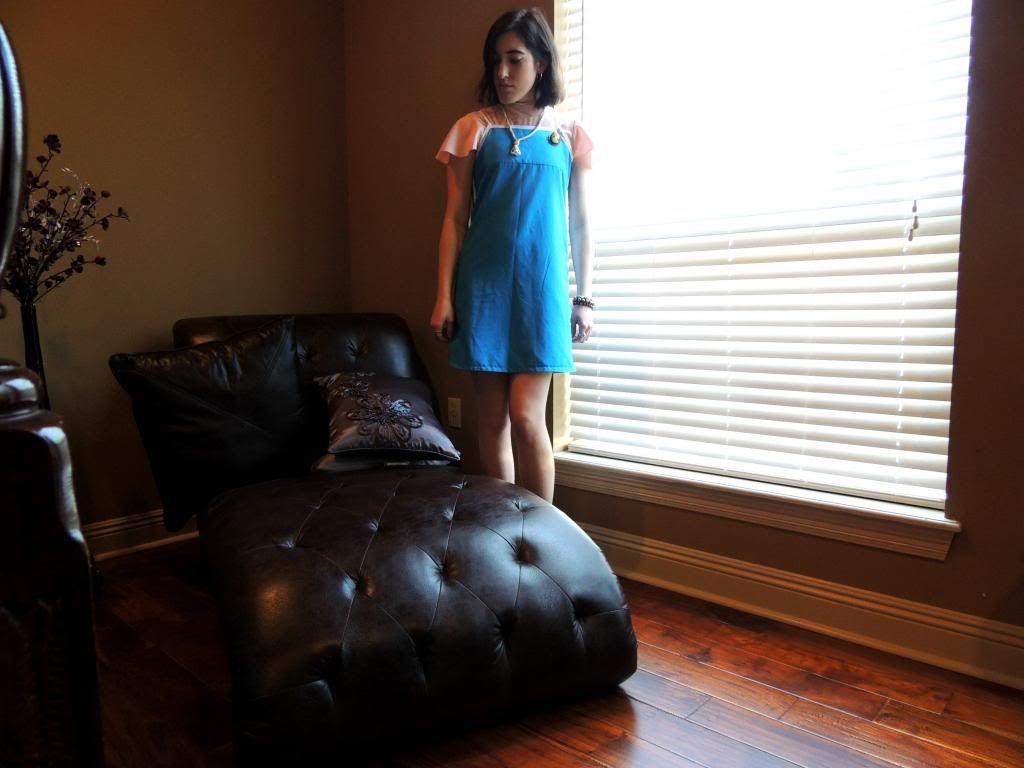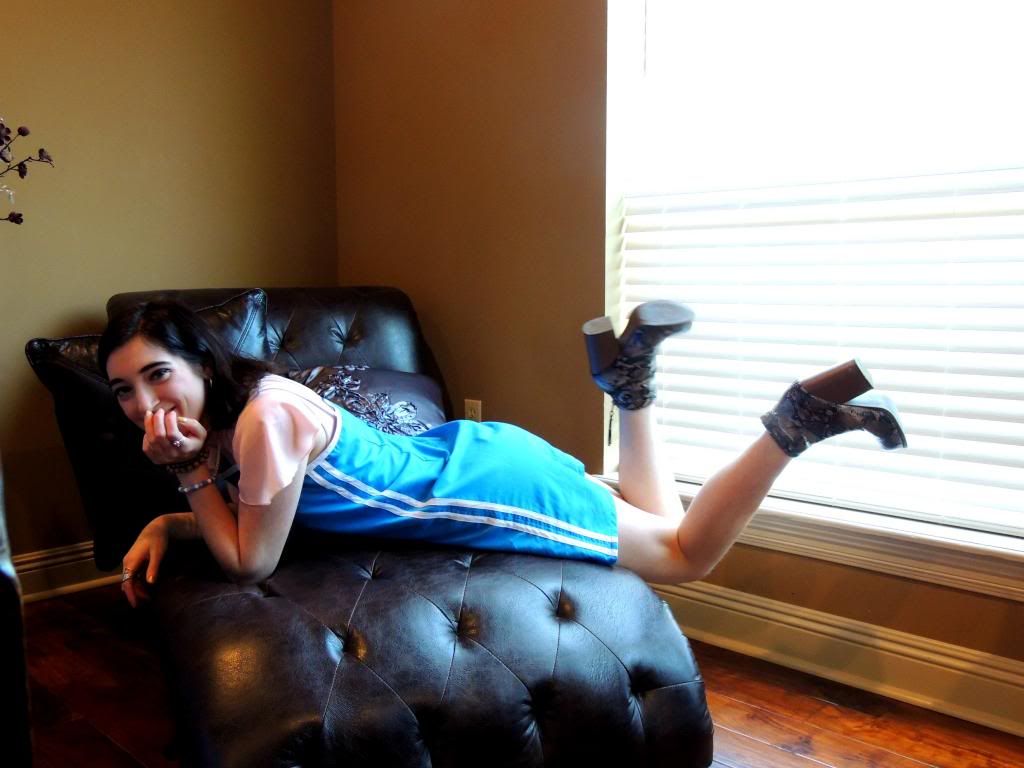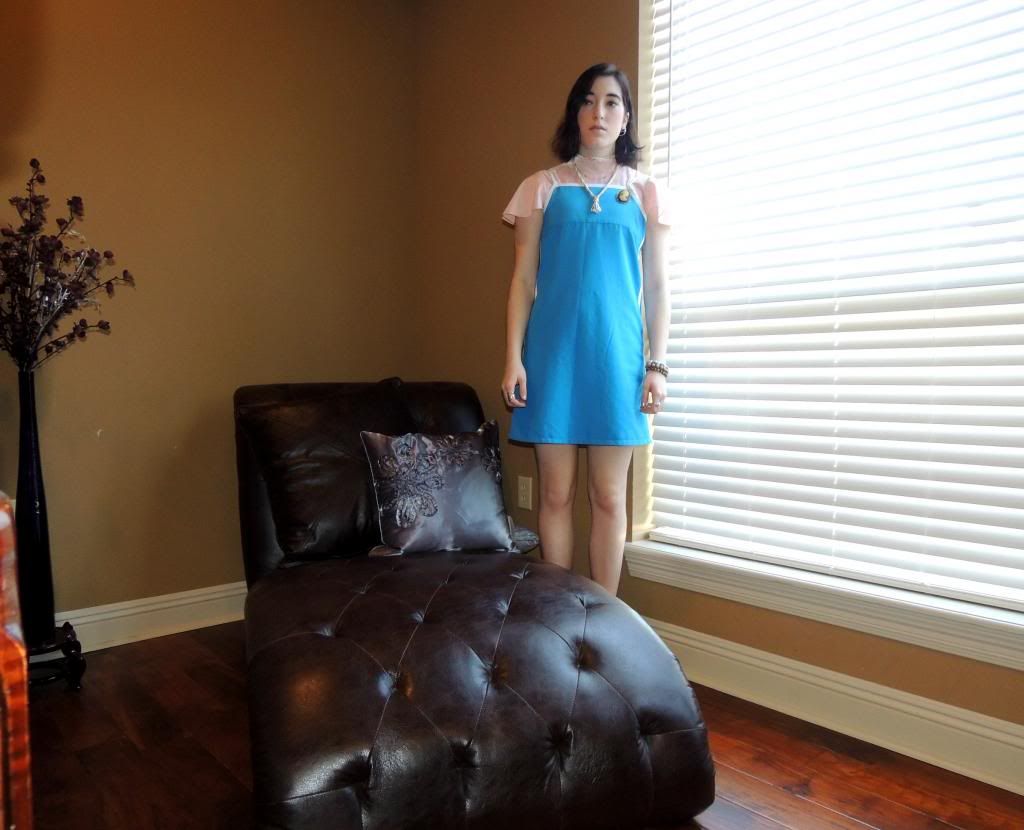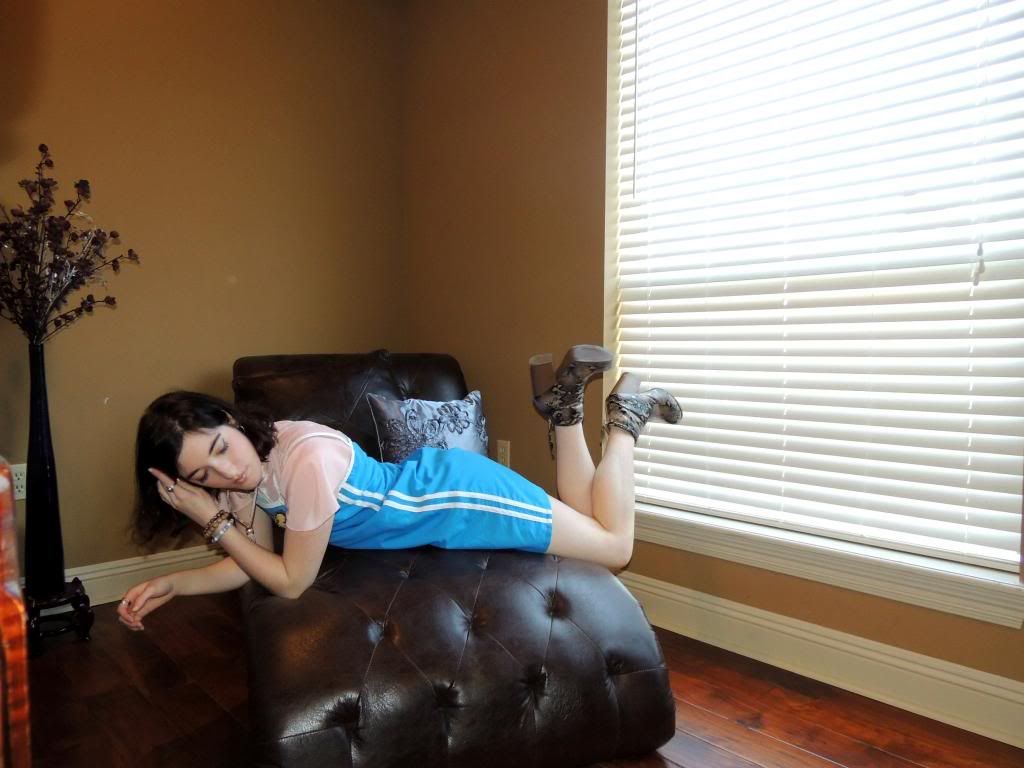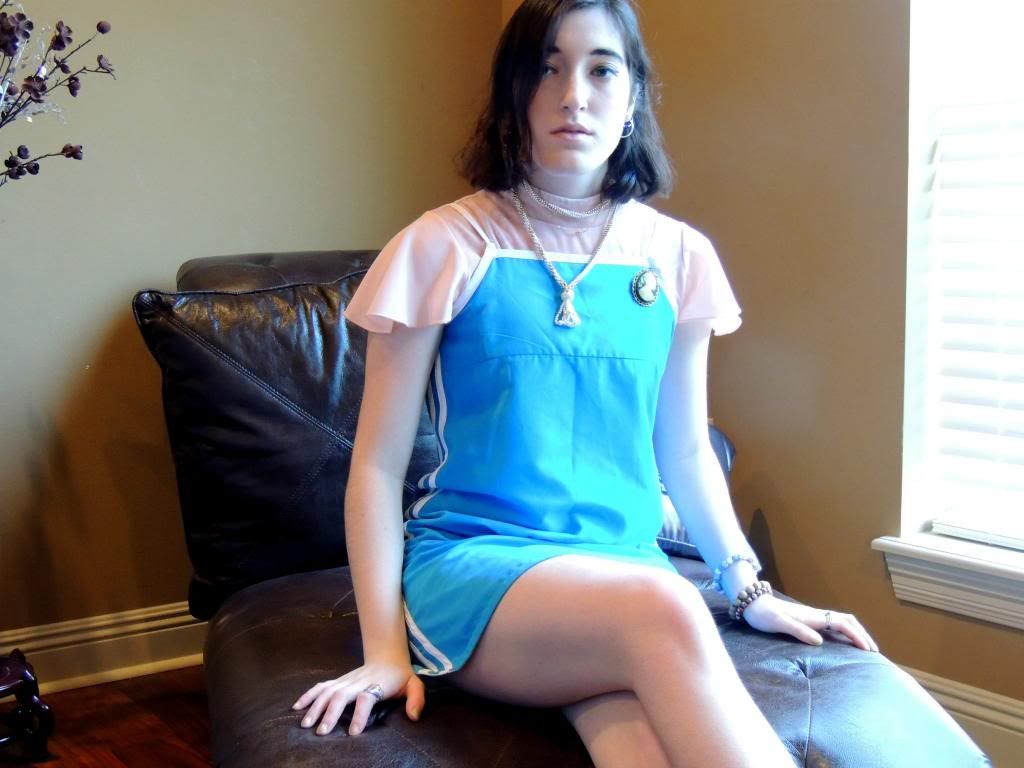 Top: Urban Outfitters / Dress: Thrifted / Shoes: Elle / Necklace&Brooch: Grandma
Lately the weather has been unsatisfactory, so I got creative and found a nice spot in my house. This is in my parents bedroom, and I've always loved the look of this lounger. I have this vision of a young girl lying across it on a summer's day drinking lemonade and reading her magazines.
Someone actually said I looked like an anime character in this outfit, and I love that (even though I don't really watch anime). I draw inspiration from polar opposite styles, but I find it works for me. Get used to this top because I love it! It's perfect as just a top or layered under/over different pieces. The sleeves give it an empress vibe don't you think?
I also started a new portfolio for my styling. I would greatly appreciate it if you would check it out! (makenziegodso.tumblr.com)