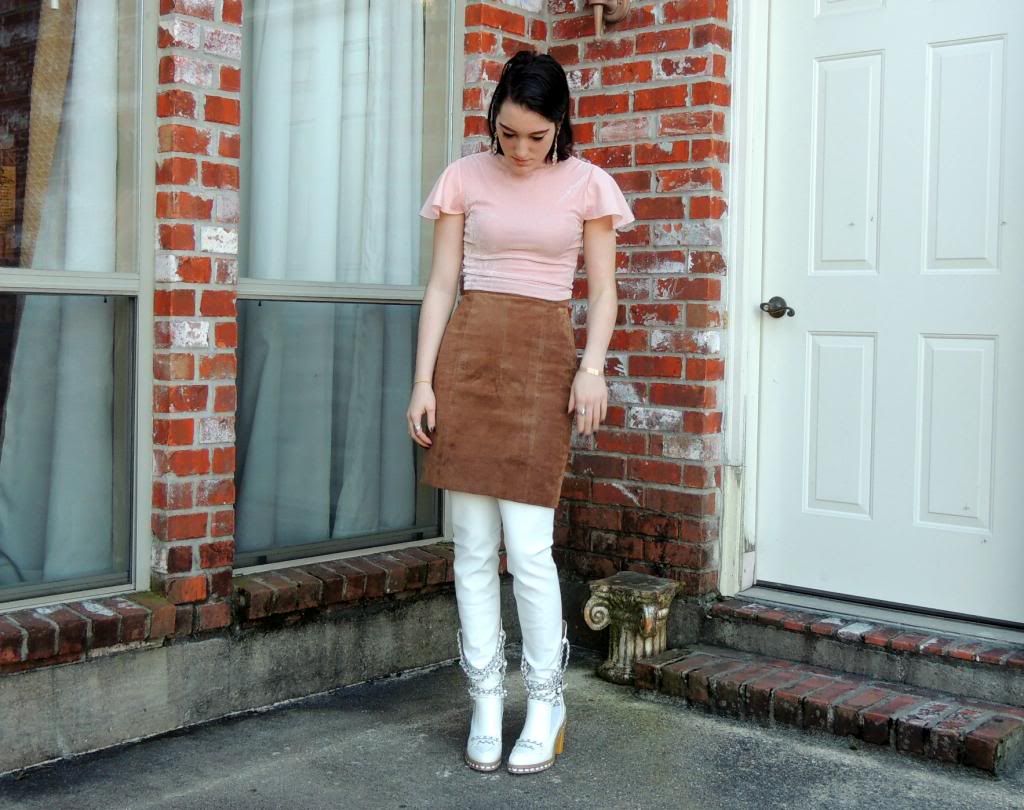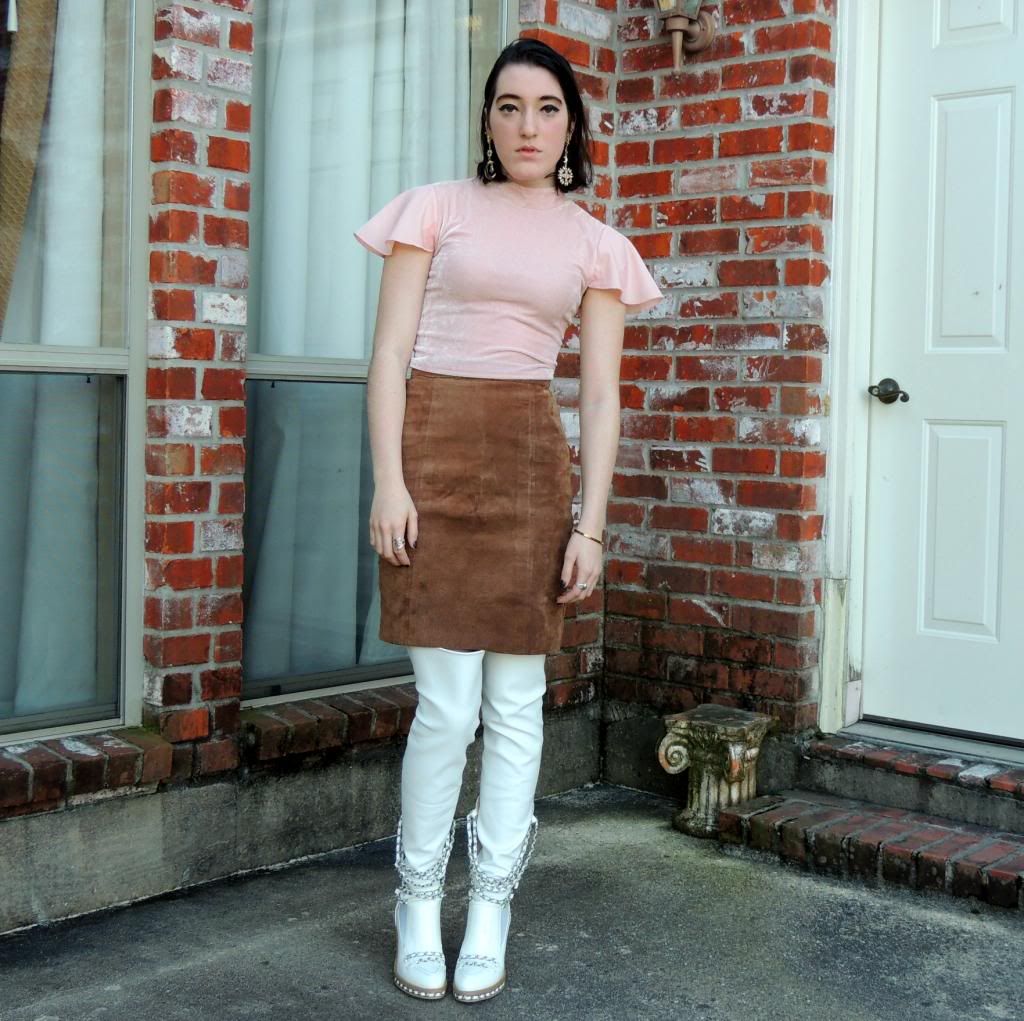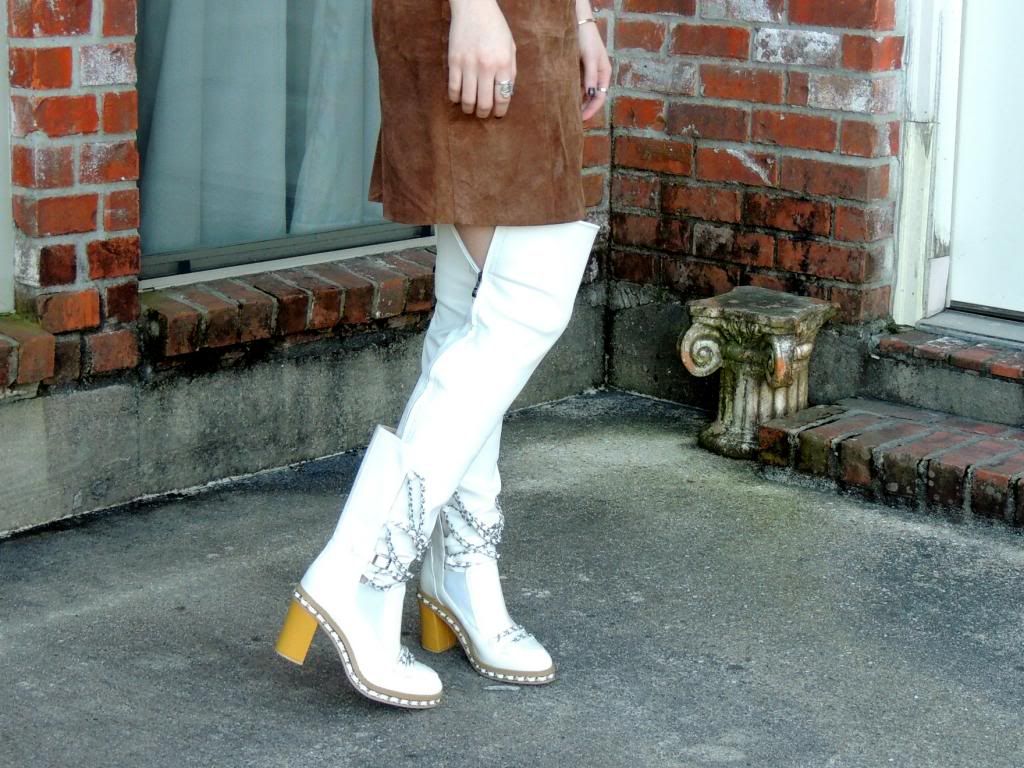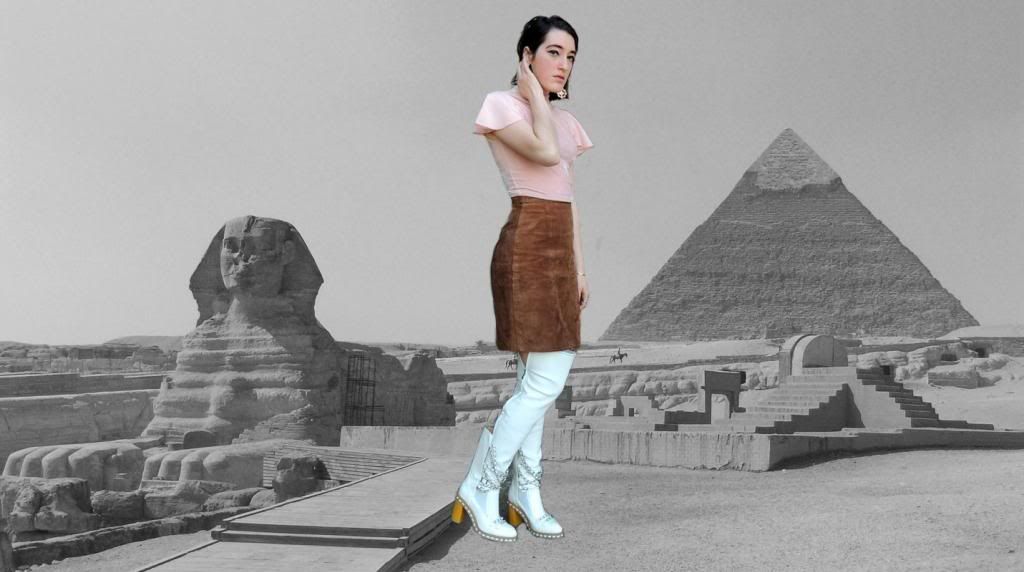 This past weekend my school held the annual Winter Formal dance, and this is what I wore. I ordered these Chanel inspired boots for my birthday, and they arrived a couple day before the dance, so I felt obligated to wear them (not that I was complaining...). They basically go with everything and make my legs look like poles, which should be everyone's goal. The crop top has an empress vibe to it because of the flowing shoulders. And of course, who could resist velvet?
I had fun doing this hair and makeup look, which was a slicked back hair-do and thick black liner that fades into a cat-eye. I've been more into makeup lately and coming up with unique looks is fun because you have so much liberty to create a masterpiece on your face.
Also, Photoshop is my bff.