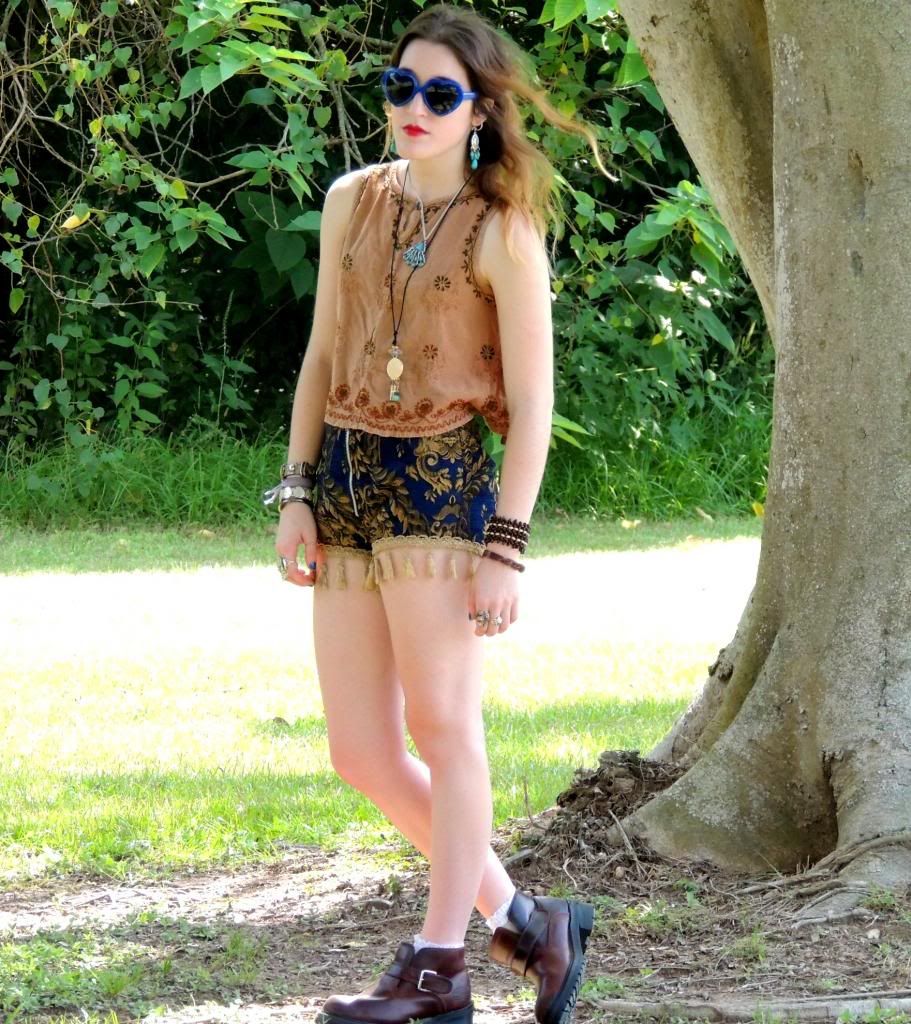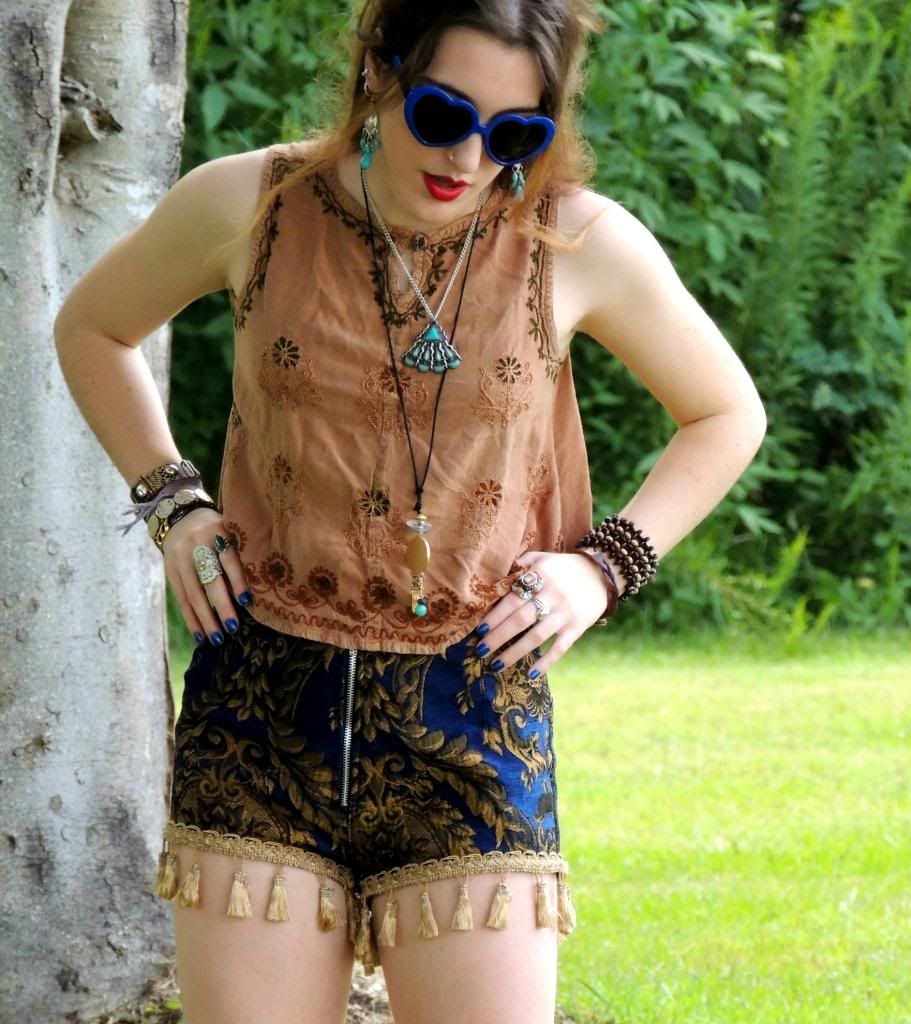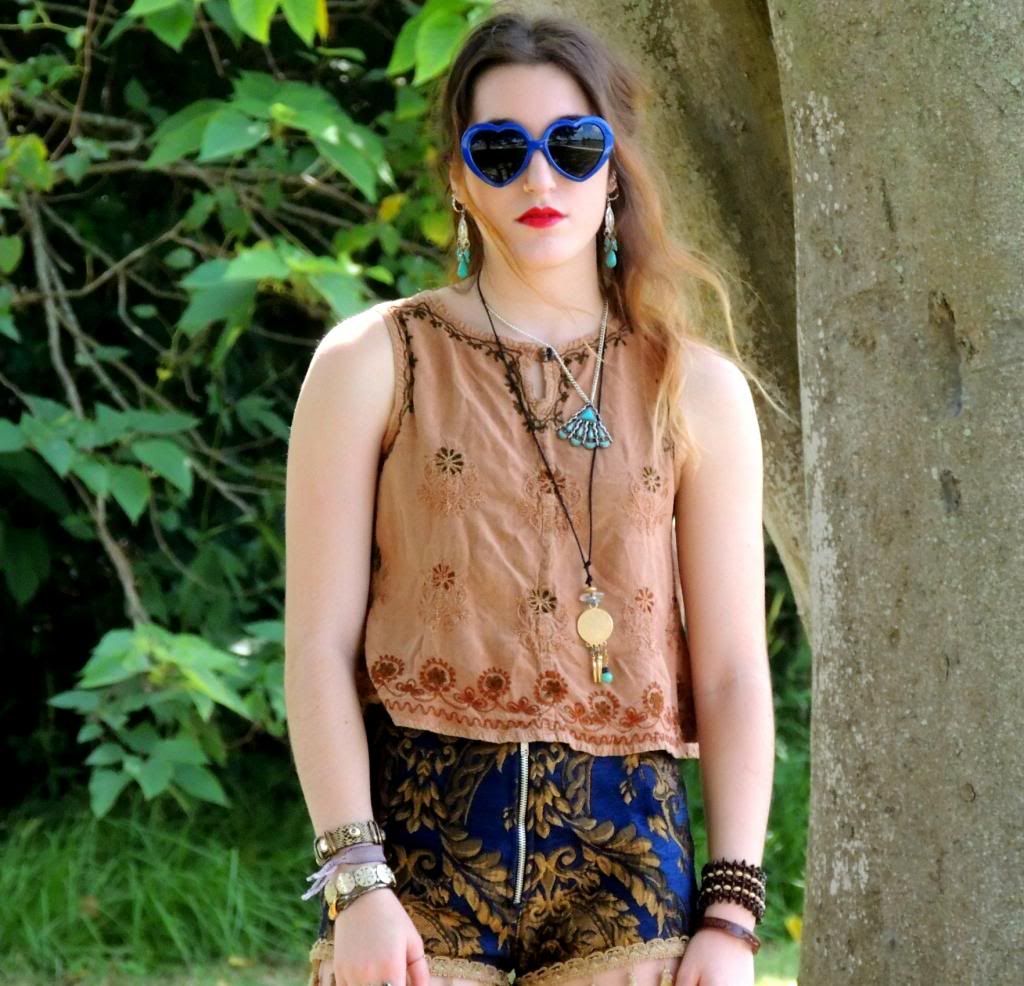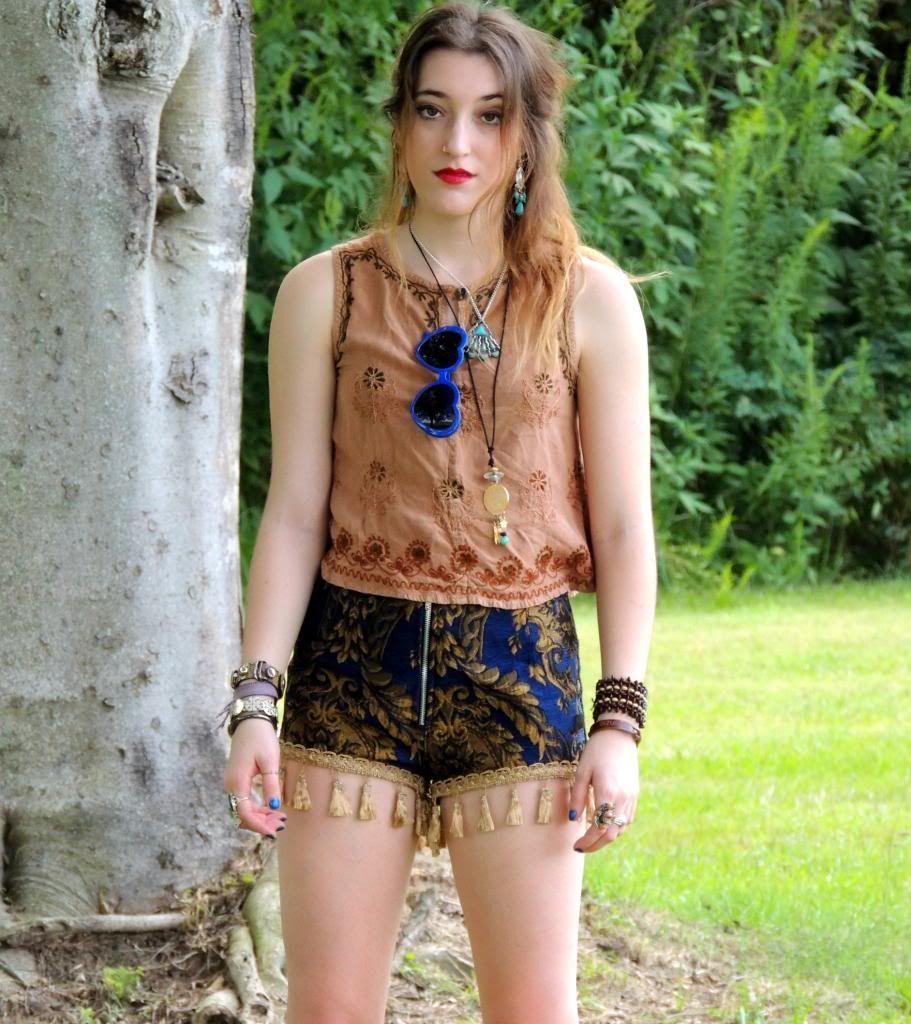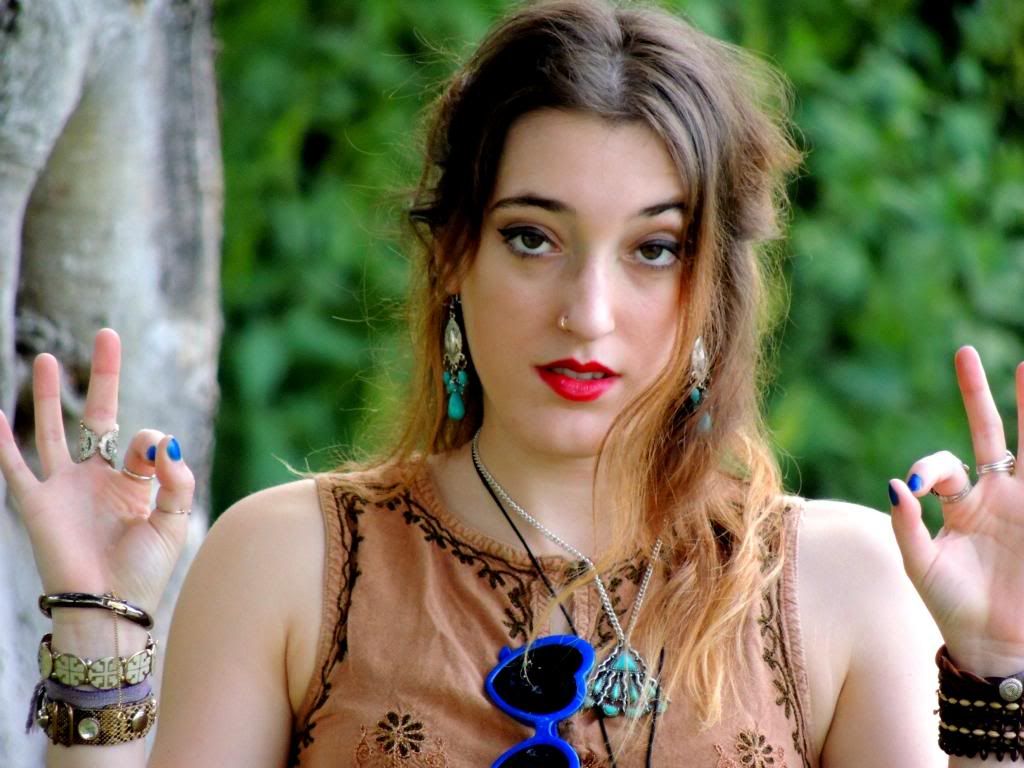 All I have to say is that these shorts will not be leaving my body for a good couple of weeks. First off, they're super comfy, almost like I'm wrapped in a soft carpet. Next, I mean this print is completely mind blowing. I love anything baroque and antique-ish and this print is spot on. Lastly, the tassels. Who knew I was such a child at heart, all I did was shake my hips back and forth attempting to make the tassels shimmy. It was a lovely experience. So yes, Miracle Eye is genius and you should always look there for the coolest clothes. I got many compliments, mostly saying that I looked like I was wearing a curtain, which is fine by me.
I also got these sunnies for 99 cents, what a bargain. I noticed my nails, sunglasses, and shorts were all matching. Yay for matching without meaning to??
So what you've learned from this jumbled blog post is that 1) Miracle Eye is the bestest and 2) sunglasses for 99 cents make a persons day.
On a more random note, I've been obsessing over classical music lately. For some reason I've always wanted to learn how to play the violin. Most people think it's boring and old, but I love it and you should too. Just listen to this song before you go to bed, literally relaxes me so much.
adiossssss