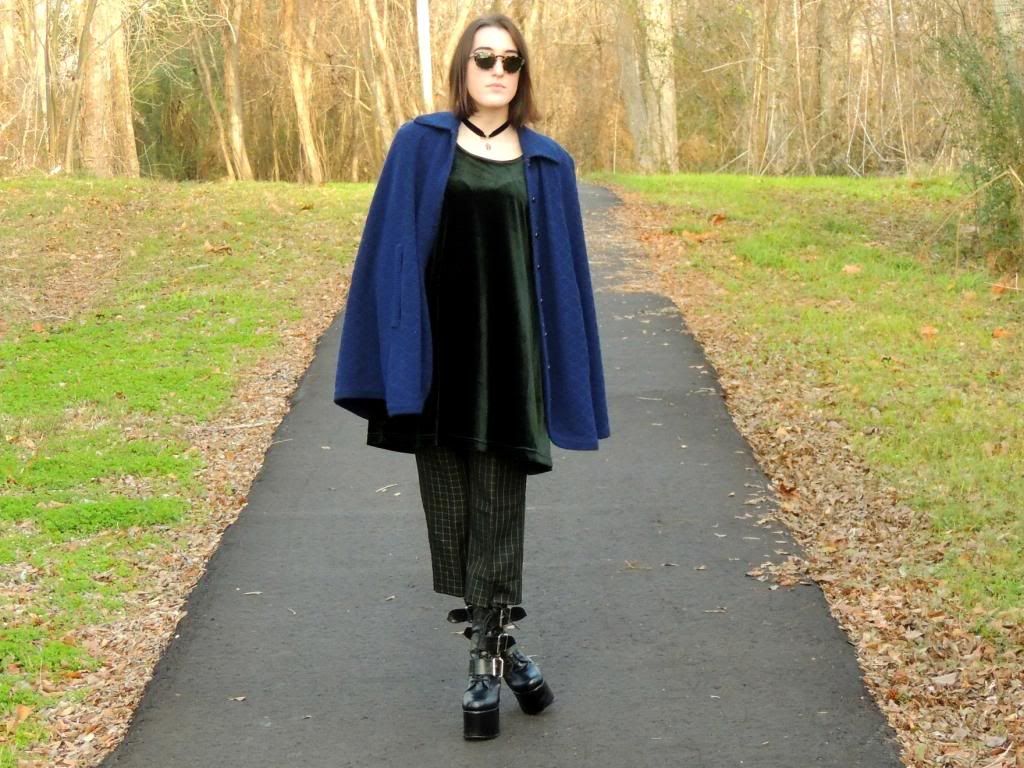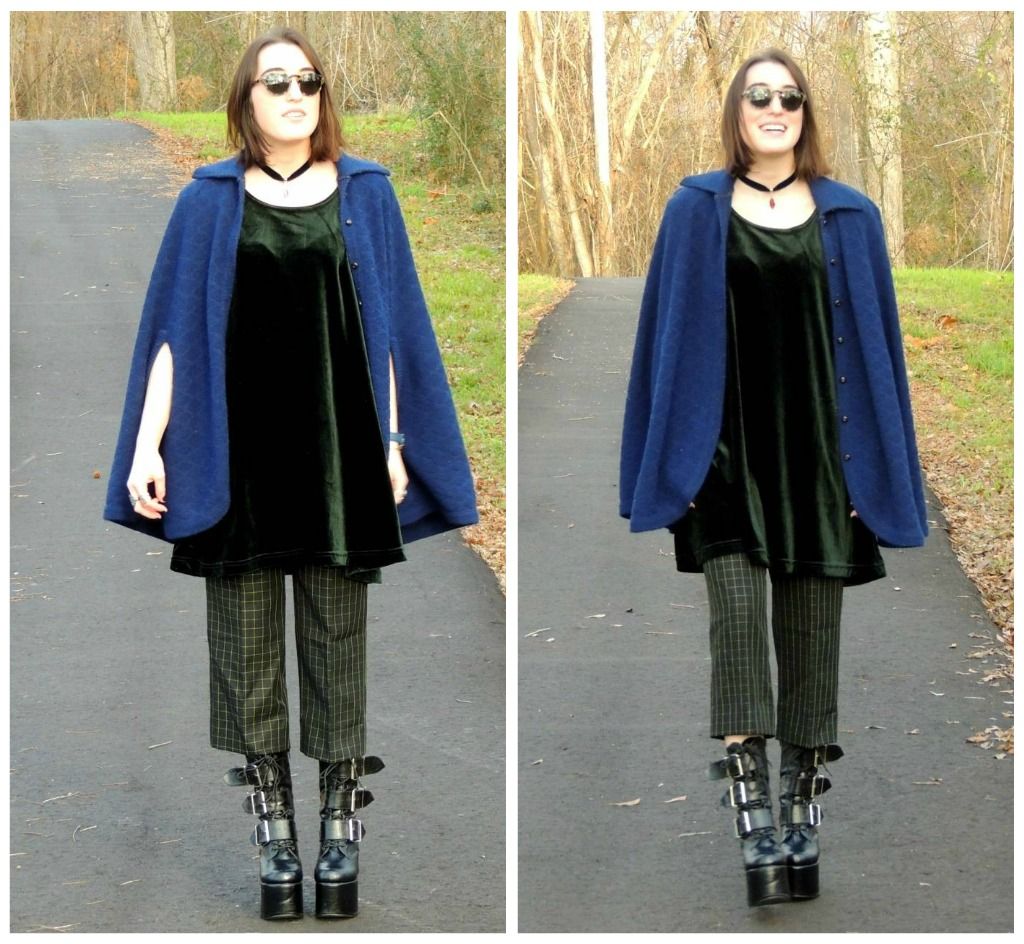 Dress, Cape, Pants: Thrifted / Shoes: Demonia / Choker: Etsy
Have you ever had an outfit that you assembled and you literally felt like Queen Bee in? This is one of those outfits. It's not a tight, form-fitting ensemble, but it makes me feel like I run everyone (it's mainly the shoes). The lines on the pants are a light green that I thought contrasted nicely with the deep green of the dress. And of course, a cape was necessary. My mom calls it my goth cyborg empress look.
If you haven't noticed, I also cut my hair! I've recently navigated toward shorter looks since my hair is so thin. I think it looks really nice and possibly makes me look older as well.
These pictures were taken an hour before I had the fright of my life. My birthday was Monday, and my friends decided to throw me a surprise party the Saturday before. I went home and walked into my room to be bombarded by "SURPRISE!" to which I thought they were staging an intervention. Because we need to address my non-existent drug problem riiiight? It was my first instinct okay. But it was very special to me to think that people took me into consideration. They all planned this and I thought it was very nice, because everyone wants to feel loved (Okay enough with the cheesiness, I'm sorry). It made me realize that I've been on this Earth for 18 years, but it surely doesn't feel like it. I'm glad I'm officially an adult, and it gets me excited thinking about all the possibilities that are sure to arise in the future. It also made me realize how many people I've encountered and who truly impacted me in a way that has shaped me into the being I am today.
Okay I'm done being corny, cause I'm 18 now, PARTI TIME (Ha, okay...).