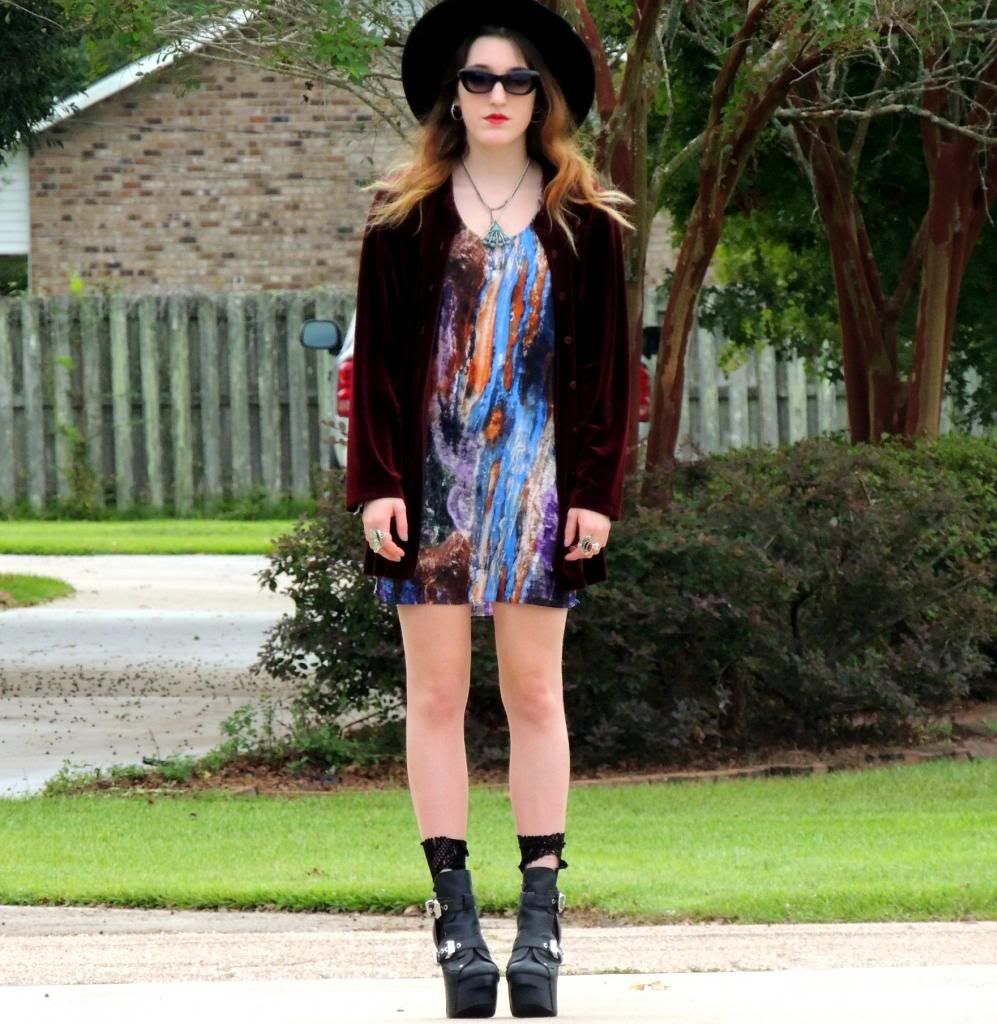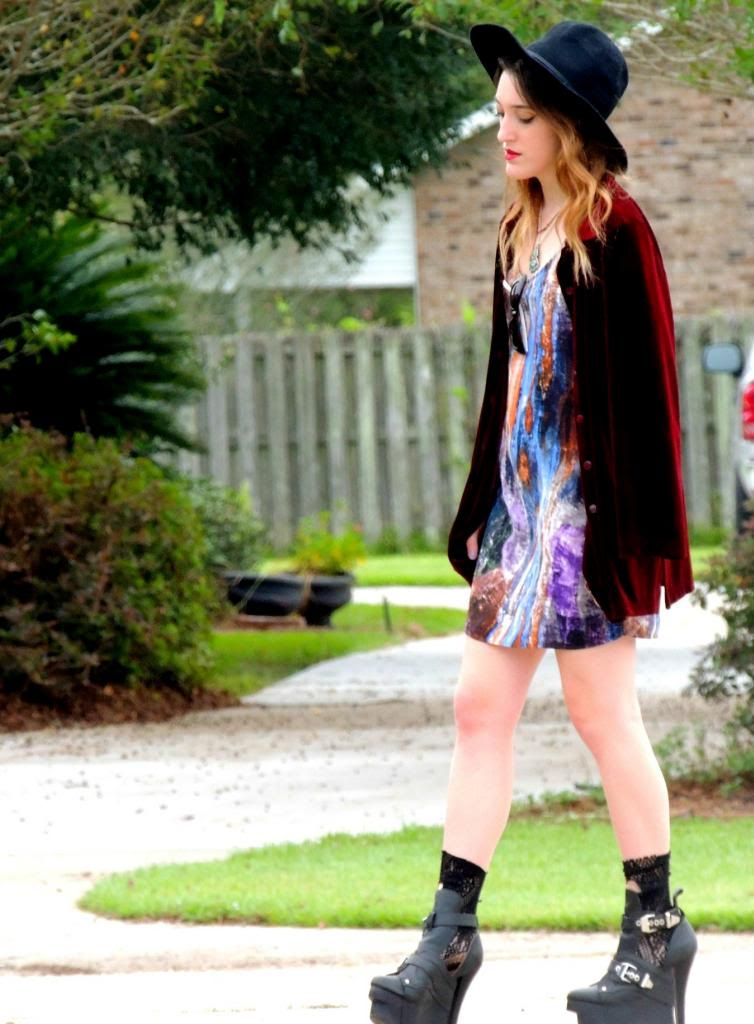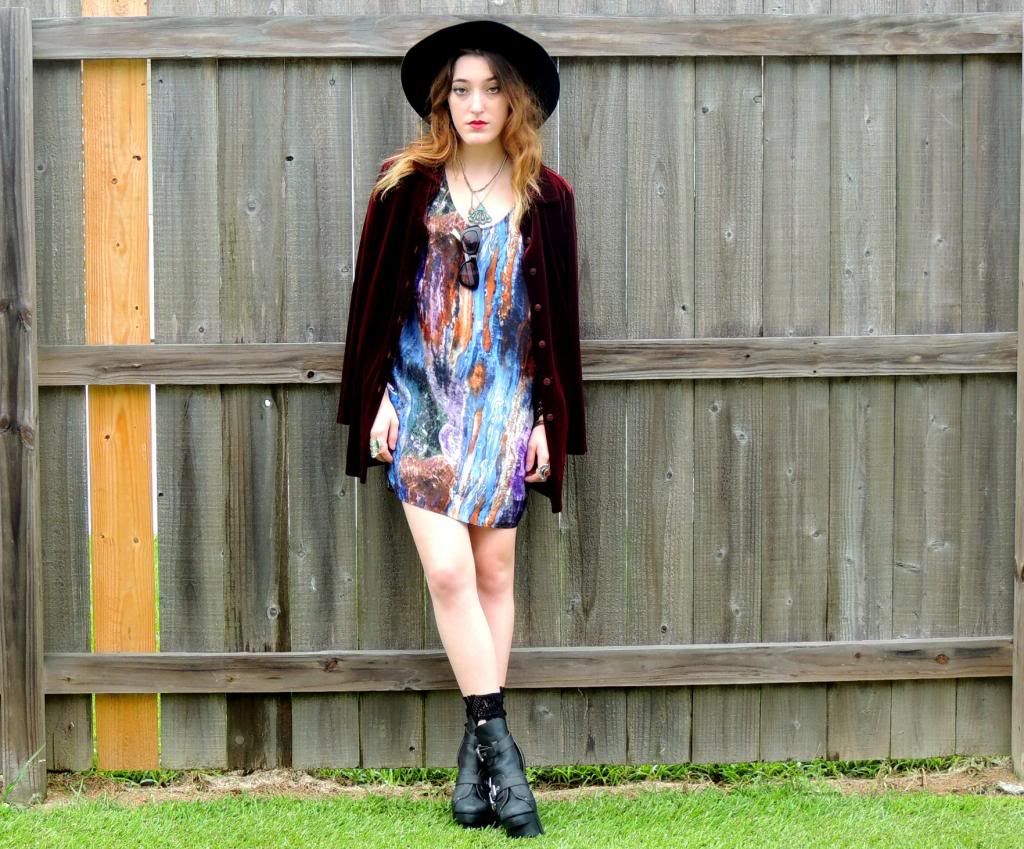 Dress: Urban Outfitters / Velvet Shirt Jacket Thing: Purple Cow / Shoes: Jeffrey Campbell x Human Aliens (ShopAkira) / Hat: Thrifted
I guess what my dad says is true, I'm turning into a vampire. Not only am I unnaturally pale for a native born Louisianian, but I've also begun to shy away from the sun and ppl. Totally cool tho.
This velvet jacket/shirt/dress is also why I feel like a vampire. First off the color is magnificent, totally rich and beautiful. Reminds me of royalty and blood... Secondly, it's literally the softest thing I've put on my body. It's like I'm wrapped in a blanket all day, who wouldn't want that?? And lastly, I know I'm going to wear it all winter, either as a dress, shirt, or jacket thing. So many possibilities packed into one garment.
I haven't worn my JC x Human Aliens shoes in a while, so I thought, why not? They are also very dangerous, like a vampiress. Is that even a word?? (I'm using it anyway) Some people don't like the shoes because of the weirdness in which they were crafted, but I love them. I mean JC paired up with Human Aliens for these shoes, what else were you expecting?
Now to study for physics...(yes I did this post at skool)